IDPs from Lachin were started to be relocated in two out of three new settlements in Takhtakorpu
Tədbirlər
16 January, 2020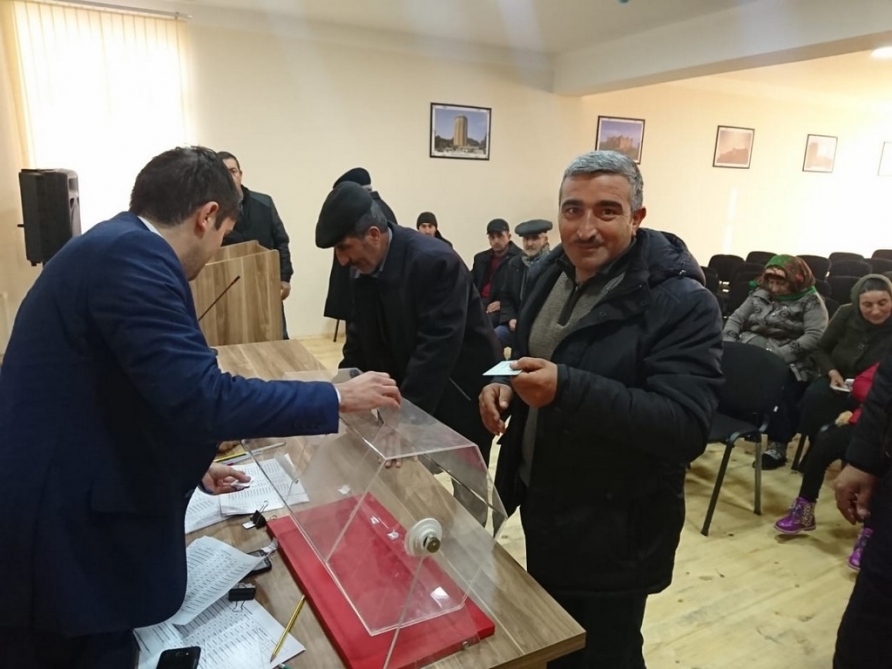 IDPs from Lachin were started to be relocated in two out of three settlements for 645 families newly built and commissioned at the end of last year in Takhtakorpu area of Aghjabadi.
The State Committee for Refugees and IDPs held a drawing for this purpose.
Construction of new settlements to improve the housing and living conditions of IDPs temporarily settled in Takhtakorpu is provided for in the Annexes to the relevant State Program by the Order No. 1346, dated on February 21, 2011 of the President of the Republic of Azerbaijan. 572 hectares of land area were allocated in that area by the Order of the Cabinet of Ministers of the Republic of Azerbaijan dated on April 14, 2010. 3 settlements were built for 645 families in 134 hectares of this area in the first stage. Customer for designing and construction of new settlements is the IDP Social Development Fund of the Republic of Azerbaijan.
Internally displaced families temporarily settled in Vaghazin, Garakechdi and Sheylanli areas of Takhtakorpu are relocated to the settlements. Newly built settlements consist of 256 houses in Vaghazin, 245 in Garakechdi and 144 in Sheylanli. Each of the houses has 0,12 hectares of yard. In total, 62 single-room, 260 two-room, 260 three-room, and 63 four-room houses were built in three settlements. Each house is equipped with an individual sanitary junction. Three school buildings two being 192-seat and one 108-seat, an administrative building, medical center were built, relevant engineering and communication networks were made and renovation and planting of greenery work was performed.