Concert on the occasion of the 50th anniversary of Heydar Aliyev`s coming to power in Azerbaijan was held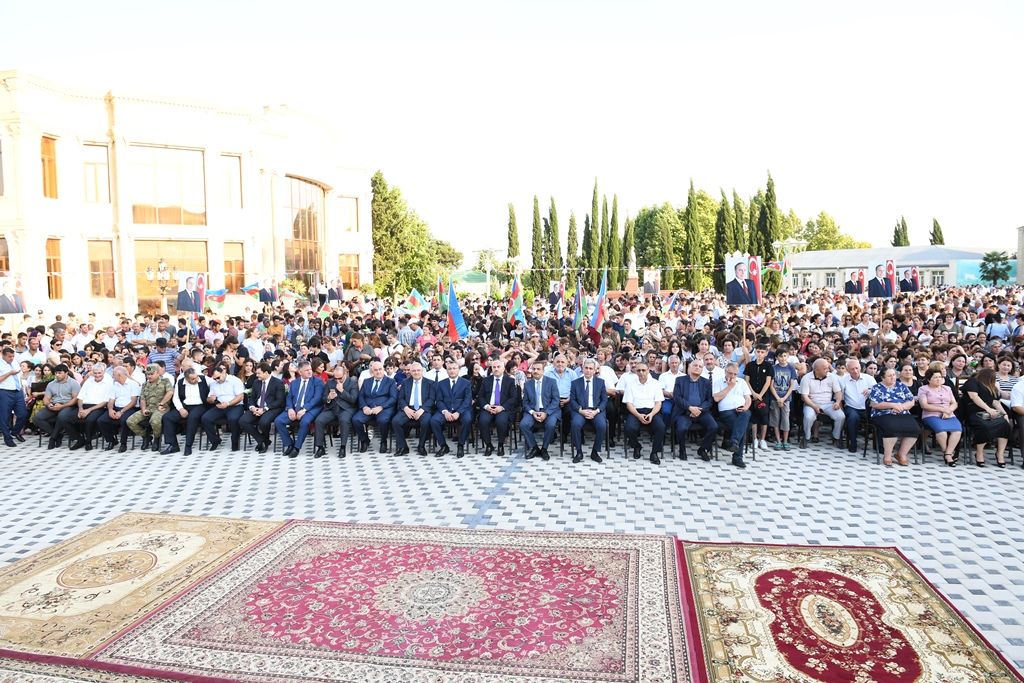 Concert on the occasion of the 50th anniversary of Heydar Aliyev, the founder of the independent Azerbaijan, world-famous statesman coming to power was held in Guzanli settlement of Agdam at the initiative of the State Committee for Refugees and IDPs and with support of the International Mugham Center, Aghdam Region Executive Power on July 12.   
First, the head of Aghdam Region Executive Power Vagif Hasanov spoke about the exceptional services of the Great Leader Heydar Aliyev for the people of Azerbaijan, and said that important economic and moral potential was created for our today`s independence in the period when he first came to power. It was noted that during the period when Heydar Aliyev was dismissed from political power and persecuted, the Armenian separatism started in Karabakh and Armenia committed aggression by initiating territorial claims. The rescue of our independent statehood and escape of our people from the calamity faced were possible by his return to political power in Azerbaijan.
It was noted that foundation of the systematic state policy in the field of work with refugees and IDPs who had to leave their homes as a result of the Armenian-Azerbaijani Nagorno-Karabakh conflict was also laid by the Great Leader Heydar Aliyev, and this policy is further enriched and successfully pursued by the President Mr. Ilham Aliyev. Comprehensive consistent measures are being taken to improve the living conditions and increase employment of refugees and IDPs. 104 settlements supplied with all the necessary infrastructure facilities have been built and put into use for people of this category by now. The First Vice President Mrs. Mehriban Aliyeva personally oversees the implementation of her instruction about accelerating the relocation of IDPs still living under severe conditions to new apartments and the works in this field continue consistently. Later the well-known art masters of our republic gave a great concert for Aghdam people. The concert featured mainly folk songs and mugham pieces. 
Administration of the State Committee, IDPs and residents of Aghdam attended the event.