Preparations are underway for return to Lachın
Tədbirlər
17 August, 2022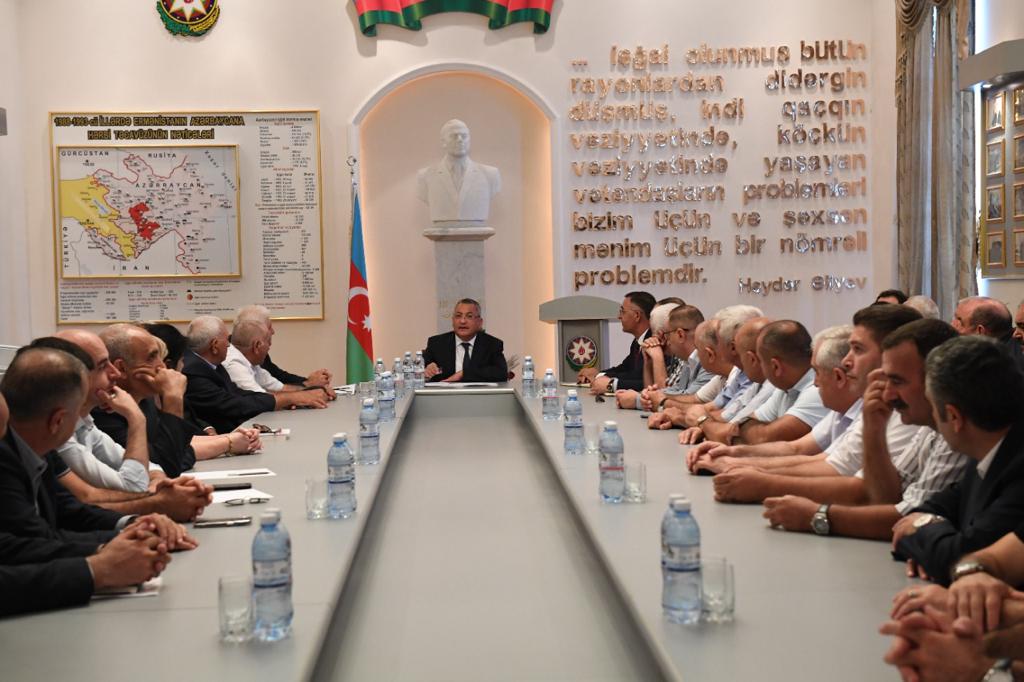 The process of return of our compatriots who were forcibly displaced from Lachin city almost thirty years ago has been launched as ordered by President Ilham Aliyev. For this purpose, the State Committee for the Affairs of Refugees and IDPs hosted a meeting with a group of IDPs.
Participants honoured the memory of those who died for the liberation of our lands from occupation. Based on provisions of tripartite statement Russian peacekeepers temporarily deployed in Lachin city, which was liberated from occupation without firing a single shot will change their position and Armenians illegally settled in the area will be forced to leave the city. It was mentioned that this shows strength and power of our state, and this is achieved due to victory of our brave army over Armenian fascism under the leadership of Victorious Commander-in-Chief, President Ilham Aliyev.
Participants strongly condemned the act of vandalism committed by Armenians when leaving the area by burning houses and forest areas.
IDPs from Lachin expressed their gratitude to President Ilham Aliyev for making their dream of returning to their ancestral lands come true, stating that they were provided with due care during the period of forced displacement. The also highly appreciated work done by First Vice-President Mehriban Aliyeva for solving problems related to displacement.
Participants were also informed about the measures implemented by the State Committee to prepare for the "Great Return". All necessary measures are being taken by the head of state to ensure voluntary, safe return of citizens whose forced displacement has ended.
Participants exchanged their views on preparation for return and organization of resettlement. They mentioned that they are ready to return and contribute to socio-economic development of the area, eliminate the consequences of the occupation, restore and revive the city.  Event participants said that they were pleased with the news of their return to Lachin and hope to return soon.