In the State Committee, an event was held dedicated to the 99th anniversary of birth of the National Leader Heydar Aliyev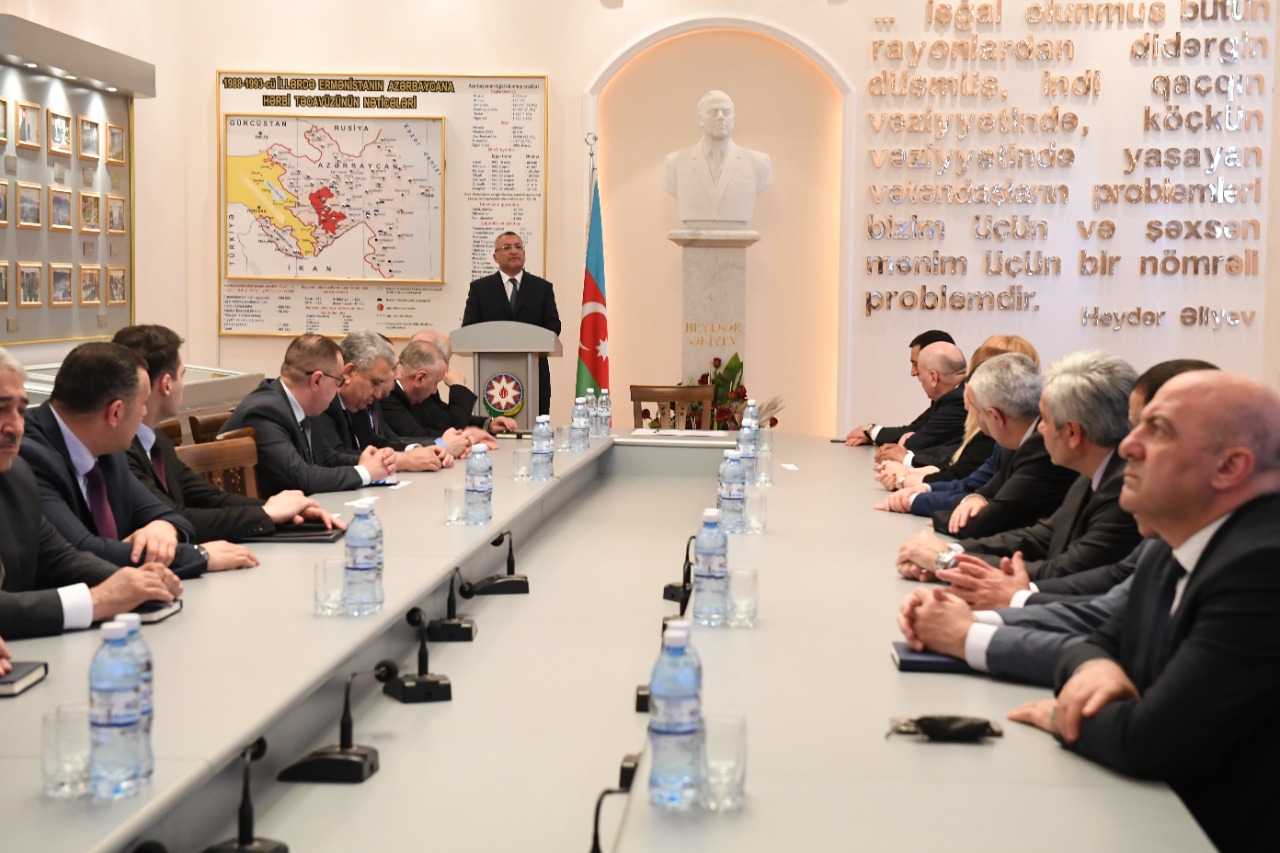 An event dedicated to the 99th anniversary of birth of the Great Leader Heydar Aliyev was held at the State Committee for Affairs of Refugees and IDPs on May 10.
Emphasizing that the Great Leader Heydar Aliyev, who built our modern independent state and determined its path of development, has an exceptional place in the history of Azerbaijan, Chairman of the State Committee Rovshan Rzayev said his memory will live forever in the hearts of our people. It was noted that the wise words of the Great Leader about the absolute liberation of our lands from occupation came true during the 44-day war. Under the leadership of his successor, President, Supreme Commander-in-Chief Ilham Aliyev, our brave army carried out this sacred mission in the 44-day war, and conditions were created for our IDPs to return to their homeland.
It was noted that as a result of President Ilham Aliyev's successful continuation of the systematic state policy in the field of work with refugees and IDPs, founded by the Great Leader Heydar Aliyev, important measures are taken to improve the living conditions of IDPs. It was mentioned once again that First Vice President, Head of the Heydar Aliyev Foundation Mehriban Aliyeva pays attention and care to IDPs.
MP Mahir Abbaszada, IDP from Lachin region Amirkhan Zeynalov, IDP from Shusha Tavakkul Aliyev and others spoke at the event, expressed their views on the splendid state activity of the Great Leader Heydar Aliyev, a source of pride for our people, talked about his meetings with IDPs and paid tribute to his memory. Thanks to the purposeful policy pursued by President Ilham Aliyev and the reconstruction works carried out in the liberated territories, another confidence of the Great Leader will be justified - our IDP compatriots will return to their ancestral lands and start a new life there.
At the end, a video report prepared by the State Committee based on interviews with IDPs who personally met with the Great Leader was shown.