Internally displaced students were given advice regarding specialty choice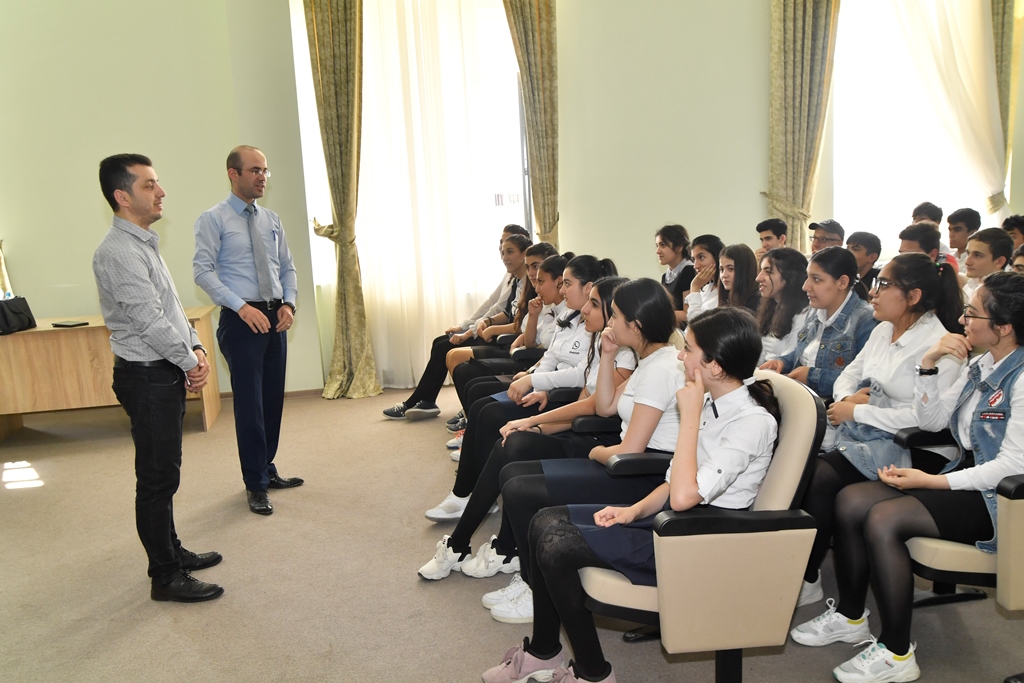 On May 31, training was organized in "Gobu Park" residential complex at Garadagh district of Baku to help internally displaced students in their choices of specialties. Head of the project supported by the State Committee for Refugees and IDPs of the Republic of Azerbaijan is a refugee from Fuzuli, resident of "Gobu Park", journalist Arzu Aliyeva. Teachers and senior students of Aghdam secondary school No. 32 and Lachin secondary school No. 29 were involved in the training.    
Trainers - expert of Azerbaijan Teacher Development Center, teacher of Khazar University and Baku Higher Oil School Goshgar Maharramov, chairman of the Central Botanical Garden`s Young Scholars and Specialists Council Farid Seyfullayev gave interesting and useful information about the choice of professions and specialties to students, spoke about the ways of building a successful career and answered the questions of participants.      
Project Manager Arzu Aliyeva said about the purpose of the training: "The choice of profession and specialty is one of the most important decisions in the life of every young person. According to requirements of the modern world, specialty should be appropriate to the character, physical and psychological potential of a person. Teachers also have a great responsibility on this issue because they are well aware of the level of knowledge and character of students. The purpose of the training is also to assist teachers in finding the right direction, along with helping students in their choices of specialties. The purpose, at the same time, is to psychologically prepare students for the second stage of admission exams, and give them direction and motivation in specialty choice."      
Internally displaced students and their teachers were satisfied with the training.