A new project for IDPs has launched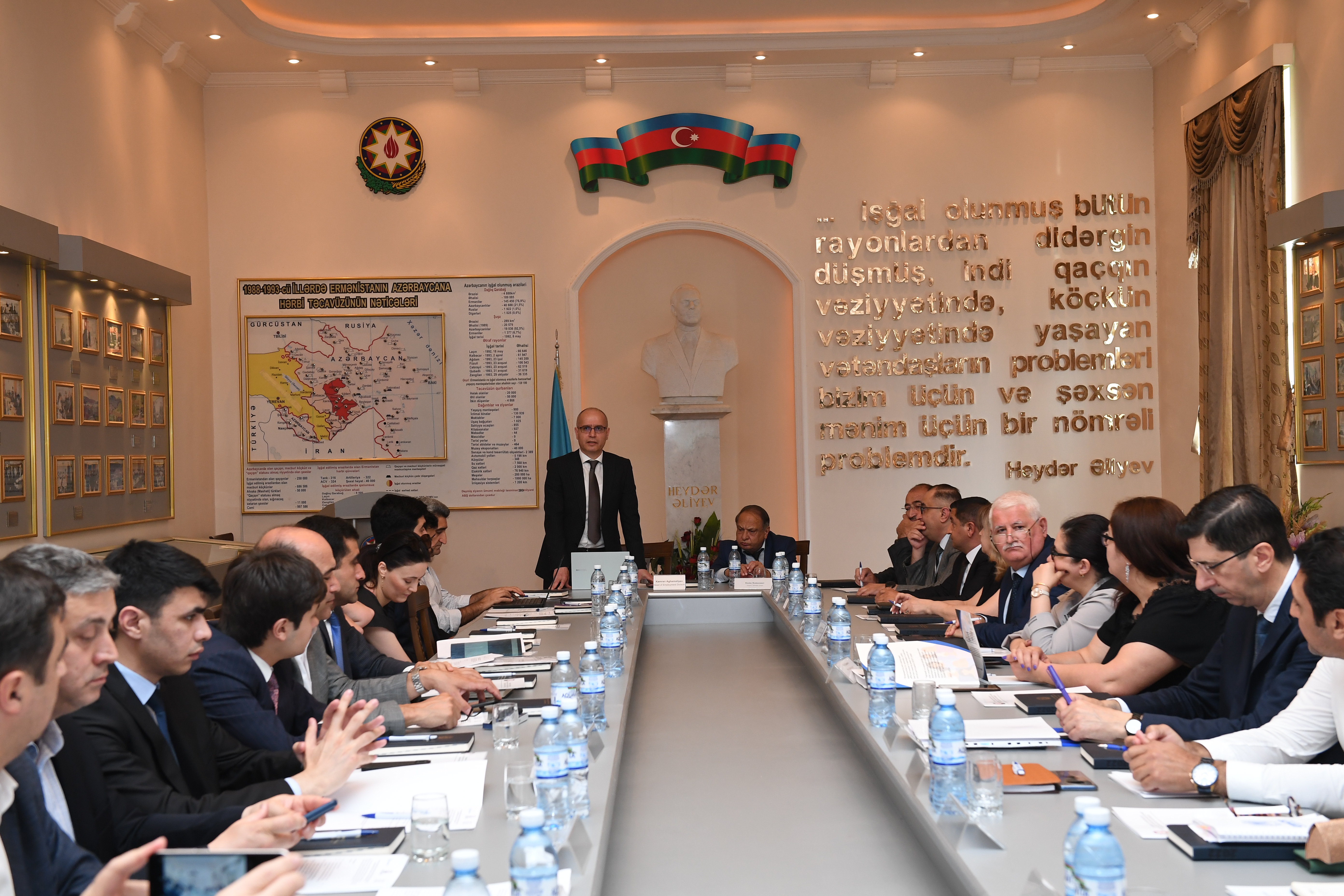 The World Bank implements a grant project "Research, Analysis and Capacity Building for Restoration and Peacebuilding in Azerbaijan". For this purpose, on June 3, the State Committee for Affairs of Refugees and IDPs held a round-table meeting on "Results of the assessment of experiences and needs to support the income opportunities of IDPs".
Kamran Aghamaliyev, head of the Employment Sector of the State Committee for Affairs of Refugees and IDPs, noted that the goal of the project was to increase knowledge about the current socio-economic condition of IDPs and identify effective approaches to meet their needs to improve the government's capacity in restoration and peacebuilding. Within the project, information on the condition of IDPs in 22 cities and regions of the country is collected and analysed.
Within the project, at the order of the World Bank, the organizational support of the State Committee for Affairs of Refugees and IDPs, information on the demographic, social and economic condition of IDPs, as well as their opportunities and abilities to earn income through employment and self-employment is collected and analysed by the experts of Sigma SQ.
Executive Director of SIGMA Group Rasim Ramazanov stated that the results of the project are important. It was noted that half of the planned works within the project has been completed. Projects will be implemented to study the labour market and employment opportunities, and the next projects will be implemented with the involvement of IDP youth, especially women.
World Bank representative Turgut Mustafayev spoke about the components of the grant project, while SIGMA Group representatives Sabit Baghirov, Rufat Afandiyev and Telman Yolchiyev made a detailed presentation on the project.
Representatives of government agencies, local offices of international organizations, heads of NGOs took part in the discussions. During the project, the sides exchanged views on previously implemented and current programs, initiatives and various projects in the field of involving IDPs to the country's labour market, support for their self-employment and income security.