A memorandum of cooperation with the Bar Association was signed in the State Committee
Tədbirlər
07 October, 2022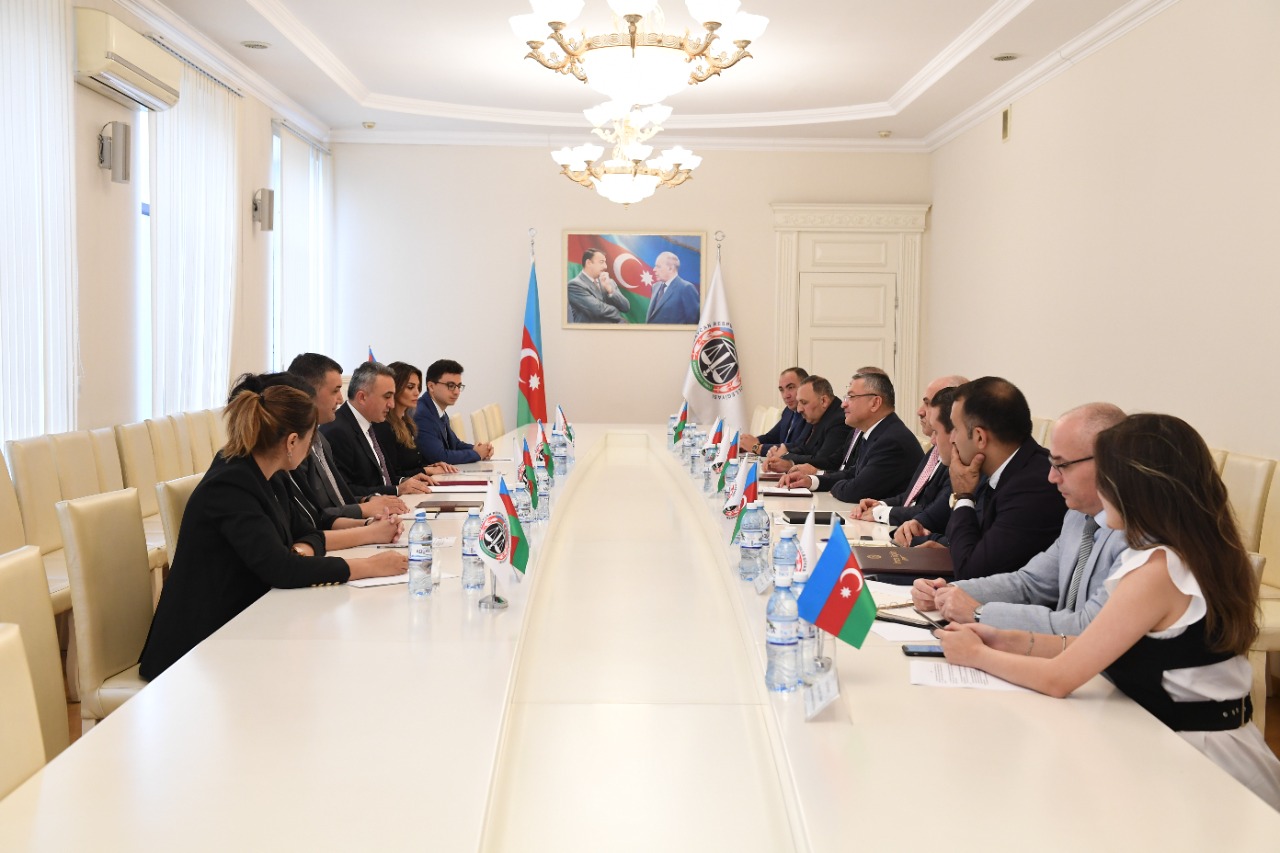 On October 7, a memorandum was signed defining the cooperation framework and coordination procedures for the establishment and development of mutually beneficial, long-term and effective relations with the Bar Association of the Republic of Azerbaijan in the State Committee for Affairs of Refugees and IDPs of the Republic of Azerbaijan. The memorandum was signed by the Chairman of the State Committee Rovshan Rzayev and the Chairman of the Bar Association Anar Baghirov.
The Chairman of the State Committee said that President Ilham Aliyev defined solving the problems of refugees and IDPs as one of the priority areas of the social policy. Purposeful and consistent works are carried out in the direction of improving their housing-living conditions and financial situation, increasing their employment. The First Vice President Mrs. Mehriban Aliyeva pays special attention and care to solving the problems of housing, education, and health of IDPs.
It was noted that the legal reforms implemented in our country under the initiative and leadership of President Ilham Aliyev create conditions for ensuring human and civil rights and freedoms at a high level. Protecting the rights of refugees and IDPs and ensuring their legal interests is an important element of our state's policy in the field of work with people from this category. As a result of the liberation of our lands by the Azerbaijan Army under the leadership of the Victorious Supreme-Commander-in-Chief, conditions have been created for the IDPs to return to their native lands using their rights based on international norms.
Chairman of the Bar Association Anar Baghirov said that the protection of the rights of refugees and IDPs, who are vulnerable categories of the population, occupies an important place in their activities. He reminded that with the participation of members of the board, legal assistance measures were held in several settlements where IDPs are temporarily settled. He noted that purposeful works are carried out to ensure the voluntary, safe and dignified return of IDPs to their homelands.
A presentation dedicated to the five-year activity of the Bar Association was shown at the event.
Later, the Chairman of the State Committee was presented with the jubilee badge "100th anniversary of the Azerbaijan Bar Association".
Within the framework of the memorandum, it is envisaged to organize free legal assistance and legal awareness events for IDPs, joint participation in the solution of issues relevant to the society within the existing powers, as well as cooperation in international projects.