A meeting with IDP teenagers was held at the State Committee
Görüşlər
23 December, 2022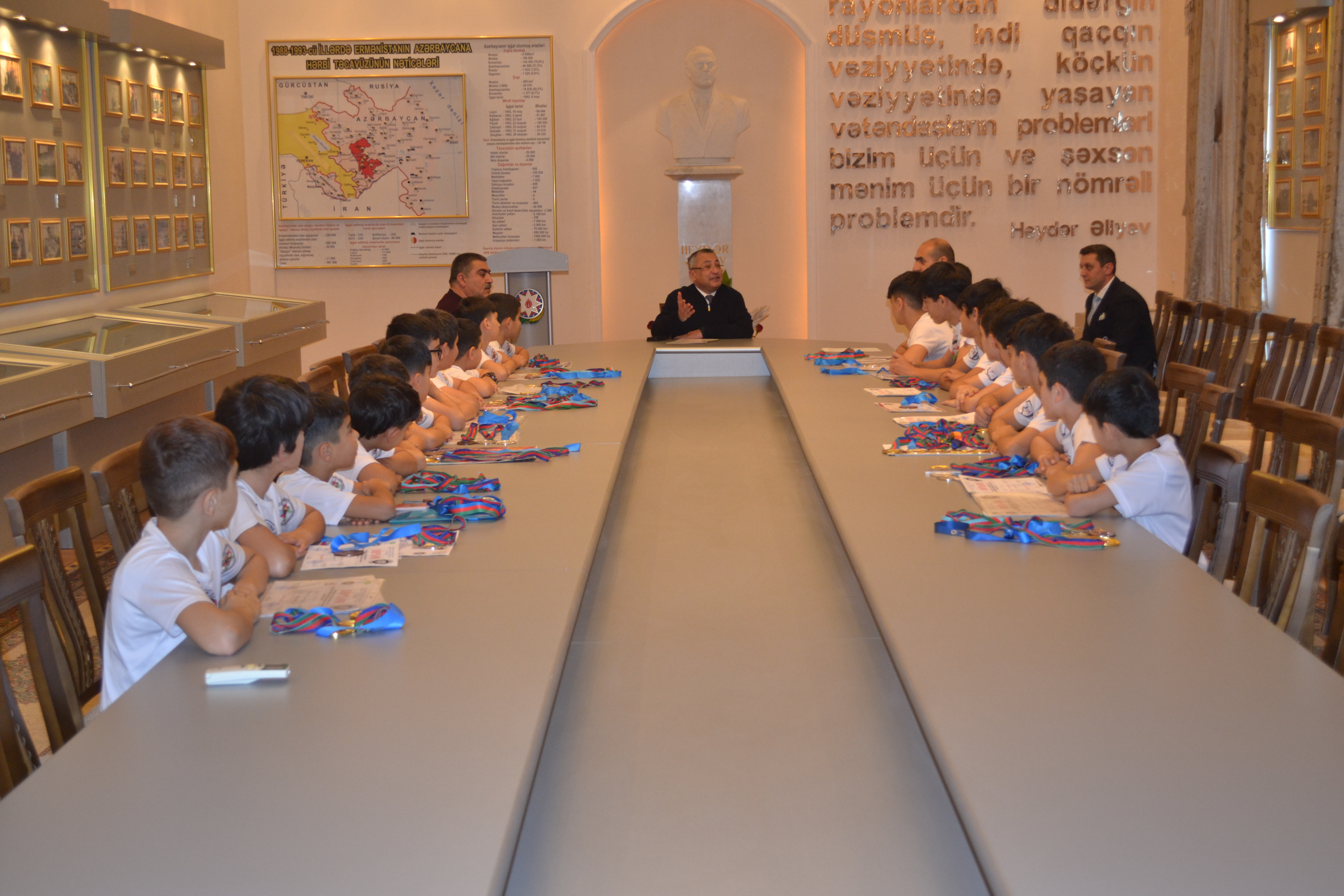 The State Committee for Affairs of Refugees and IDPs held a meeting with internally displaced teenagers who won the Open Baku Tournament on Brazilian jiu-jitsu dedicated to the memory of national leader Heydar Aliyev.
It was brought to the attention that the sports and youth policy pursued in our country under the leadership of President Ilham Aliyev is aimed at ensuring the physical and spiritual health of the younger generation, and great success has been achieved in this area. It was noted that First Vice-President Mehriban Aliyeva is particularly scrupulous about issues related to refugees and internally displaced persons, pays great attention to creating the necessary conditions for their health, education, solving social problems and cultural development.
It was emphasized that purposeful measures are being implemented to ensure mass physical education and sports among IDPs, as well as to increase the creative opportunities of teenagers and young people from this category. In settlements and residential complexes where IDPs temporarily live, there are sections on various sports.
Chairman of the State Committee Rovshan Rzayev congratulated the young athletes on their achievements in education and sports, highly appreciating their perseverance. It was noted that during the implementation of the Great Return, the necessary conditions will be created for them to practice various sports in the newly built settlements in the liberated territories.
IDP juniors who took places in the Open Baku Tournament on Brazilian jiu-jitsu shared their impressions of the tournament, talked about how they prepared for the upcoming competitions, and expressed gratitude for the sincere meeting.
At the end, a commemorative photo was taken.