A meeting was held with IFRC representatives in the State Committee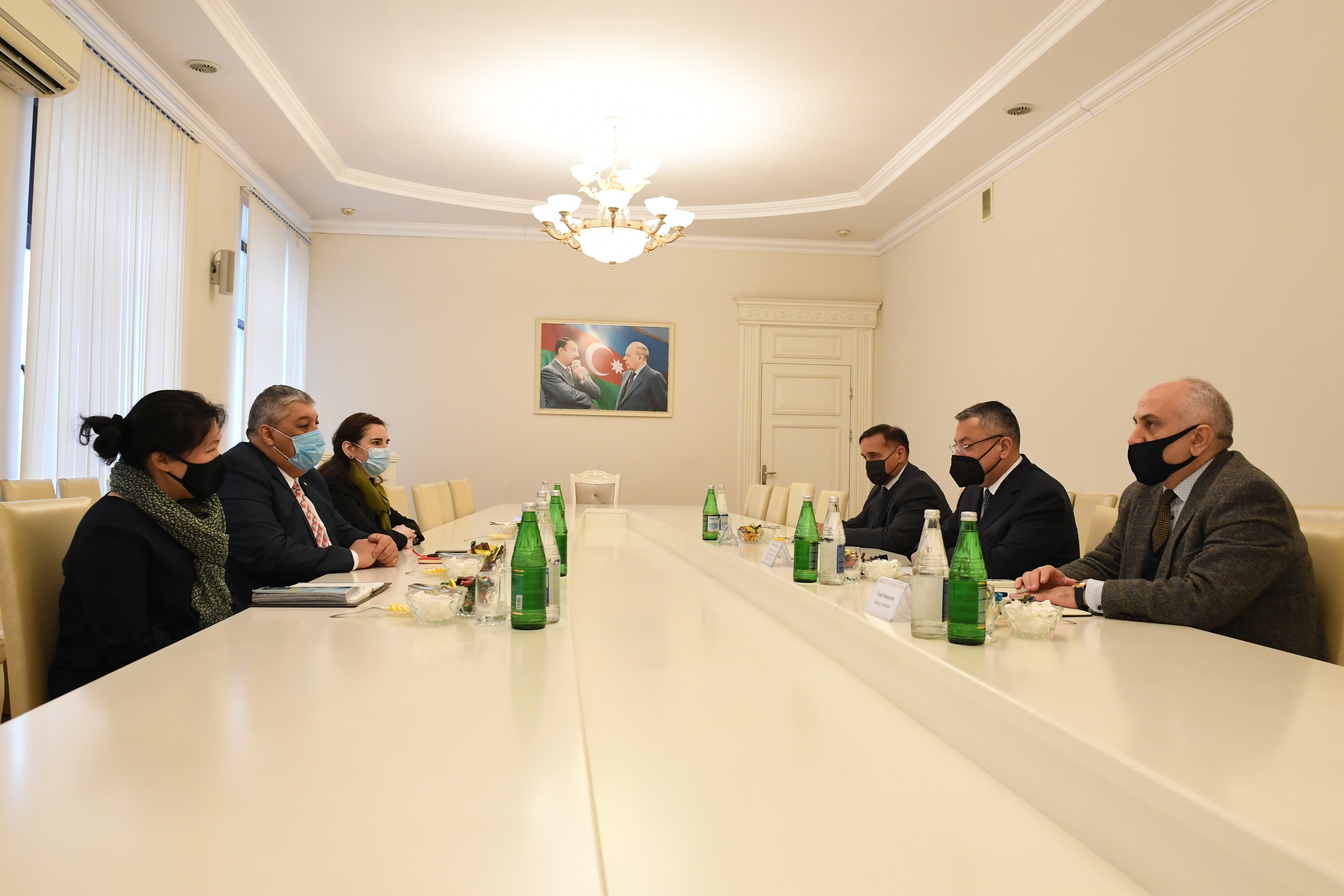 On March 11 Chairman of State Committee for Affairs of Refugees and Internally Displaced Persons – Rovshan Rzayev met Mr. Davron Mukhamadiev – Head of South Caucasus Country Cluster Delegation for International Federation of Red Cross (IFRC) and Ms. Tiffany Laak - Head of Operations in Baku Office of the Federation.
Visitors were provided with detailed information on the state policy carried out for affairs of refugees and IDPs and led by President Ilham Aliyev. It was also noted that the First Vice President Mrs. Mehriban Aliyeva also paid special attention and care for people suffered from the war, including IDPs. Actions taken to improve housing conditions and increase employment opportunities for refugees and IDPs as a priority of the social policy in our country were discussed. The fact that as the most important humanitarian organization throughout the world IFRC supported and helped to eliminate challenges faced by our people due to Armenia's military aggression during Karabakh War I and afterwards continued to implement projects related to IDPs in cooperation with the Azerbaijan Red Crescent Society (AzQAC) was noted with great pleasure.
Officials of the international organization – Mr. Davron Mukhamadiev and Ms. Tiffany Laak thanked for such warm reception, provided information on main directions of IFRC's activity in our country within its mandate, measures that it could take regarding the return in liberated territories, as well as cooperation opportunities with the State Committee in the updated situation.
Issues of mutual interest were discussed at the meeting.