A meeting was held in the State Committee
Görüşlər
16 February, 2022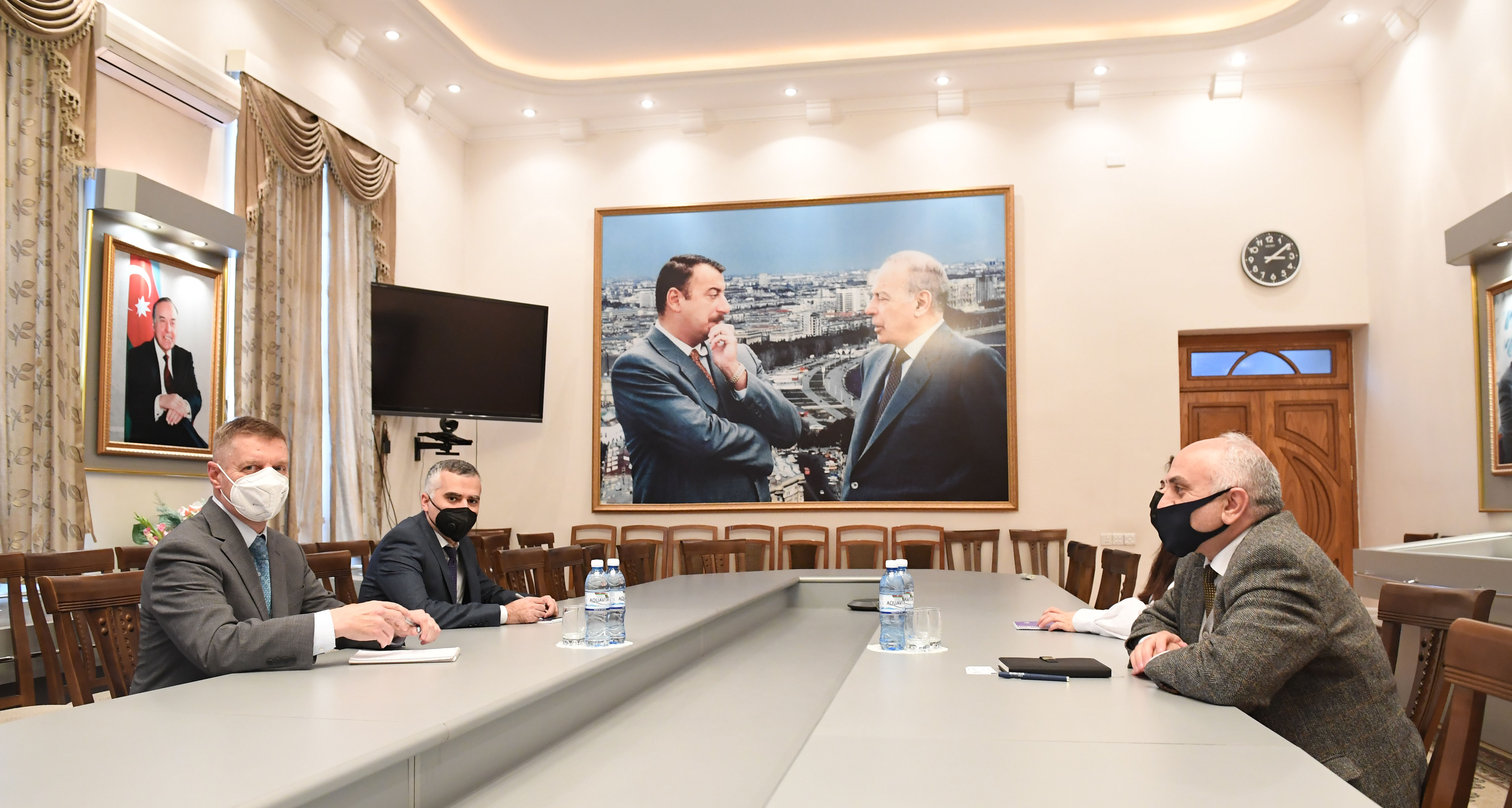 Deputy Chairman of the State Committee for Affairs of Refugees and Internally Displaced Persons Fuad Huseynov met Phillip Tissue, Foreign Service Officer at US Embassy in Azerbaijan.
It was noted that President Ilham Aliyev set the solution of issues of former IDPs as one of priorities of social policy. The first Vice President Mrs. Mehriban Aliyeva also pays special attention and care for solution of education and health issues of IDPs and takes necessary actions in this regard.
Deputy Chairman of the State Committee thanked the US government for humanitarian aid provided to IDPs during these years. He noted that major IDPs were willing to return to liberated territories – their permanent residential places. Return process that will be implemented voluntarily will start upon providing safe and worthy living conditions in such areas. According to instructions of President, now government agencies act in cooperation to solve such issues.
The visitor was informed on the current situation in liberated territories, safety measures, restoration and reconstruction works and preparation of IDPs for return. Fuad Huseynov noted that Master plans of several liberated cities had been approved, and Master plans of others would be approved soon. Regular bus tours to liberated Shusha and Aghdam are arranged since early this year. Bus lines to other liberated districts are planned.
Fuad Huseynov stressed that during the post-conflict period, reliability of landmine maps provided by Armenia for two times didn't reflect the truth. Massive mining of those territories has negative effect on the execution of the right hundreds of thousands of people to return safely and worthily to their own homeland. Despite the fast implementation of mine clearance process in those territories, mine explosions that occur regularly cause to death and severe injuries of people.
Phillip Tissue thanked for such warm reception. He appreciated the policy carried out by Azerbaijani state for IDPs. The visitor said that he visited Aghdam last year, saw the ruins of the city and those views made him both surprised and sad.
Finally, Phillip Tissue spoke about possible cooperation opportunities. Issues of mutual interest were discussed at the meeting.