Family members of ambassadors in the IDP settlement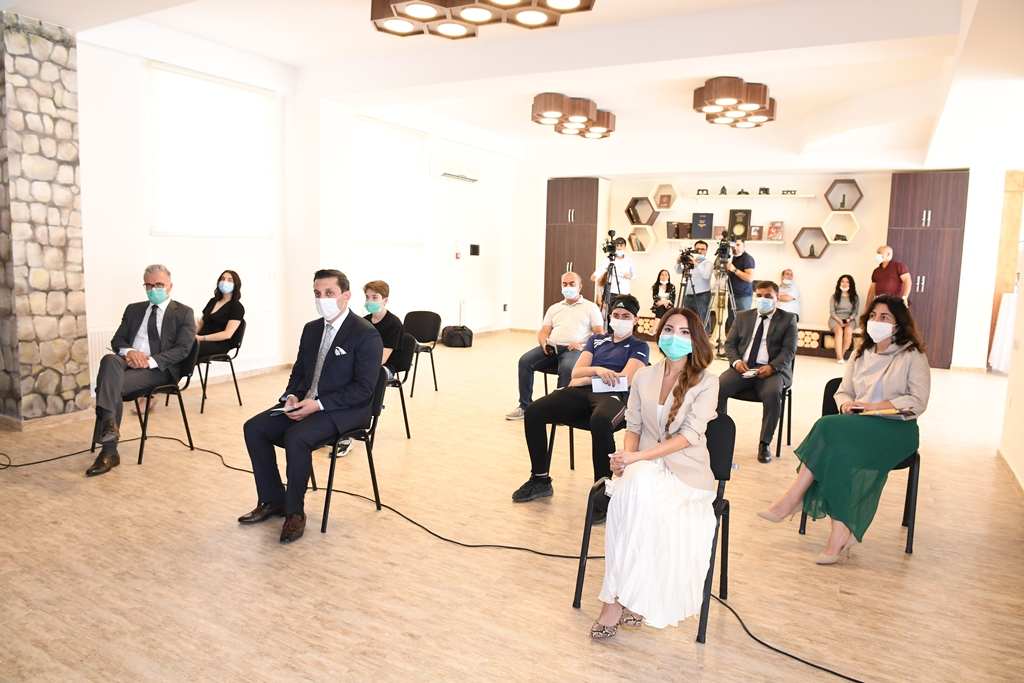 An event called "We Are Stronger Together!" dedicated to the fight against coronavirus (COVID-19) pandemic was held in the Training and Production Association "Khari Bulbul" in Gobu Park-3 residential complex at Garadagh district of Baku with support of the State Committee for Refugees and IDPs of the Republic of Azerbaijan and under the coordination of well-known artist Gunay Zebic.    
The event was attended by UNDP Resident Representative in Azerbaijan Alessandro Fracassetti`s wife Jasmine Fracassetti and son Zachary Fracassetti, Ambassador of Croatia to Azerbaijan Branko Zebic, his wife Gunay Zebic and their children Carolina and Josip Zebic attended the event. In addition, Ambassador of India to Azerbaijan Bavitlung Vanlalvavna`s wife and daughter Regina Lavkimi Bavitlung, the management of the Republic Art Gymnasium under Azerbaijan National Conservatory joined the event online.     
The presentation also featured a performance of "Khari Bulbul" by teachers and students of the "Theater" department of the Republic Art Gymnasium under Azerbaijan National Conservatory, consisting mainly of IDPs. Moreover, students of the Art Gymnasium recited poems in Azerbaijani, English and Croatian.      
At the end of the event, students were presented letters of appreciation and gifts.