A social action called "Victory Dreams" was organized
Tədbirlər
07 November, 2022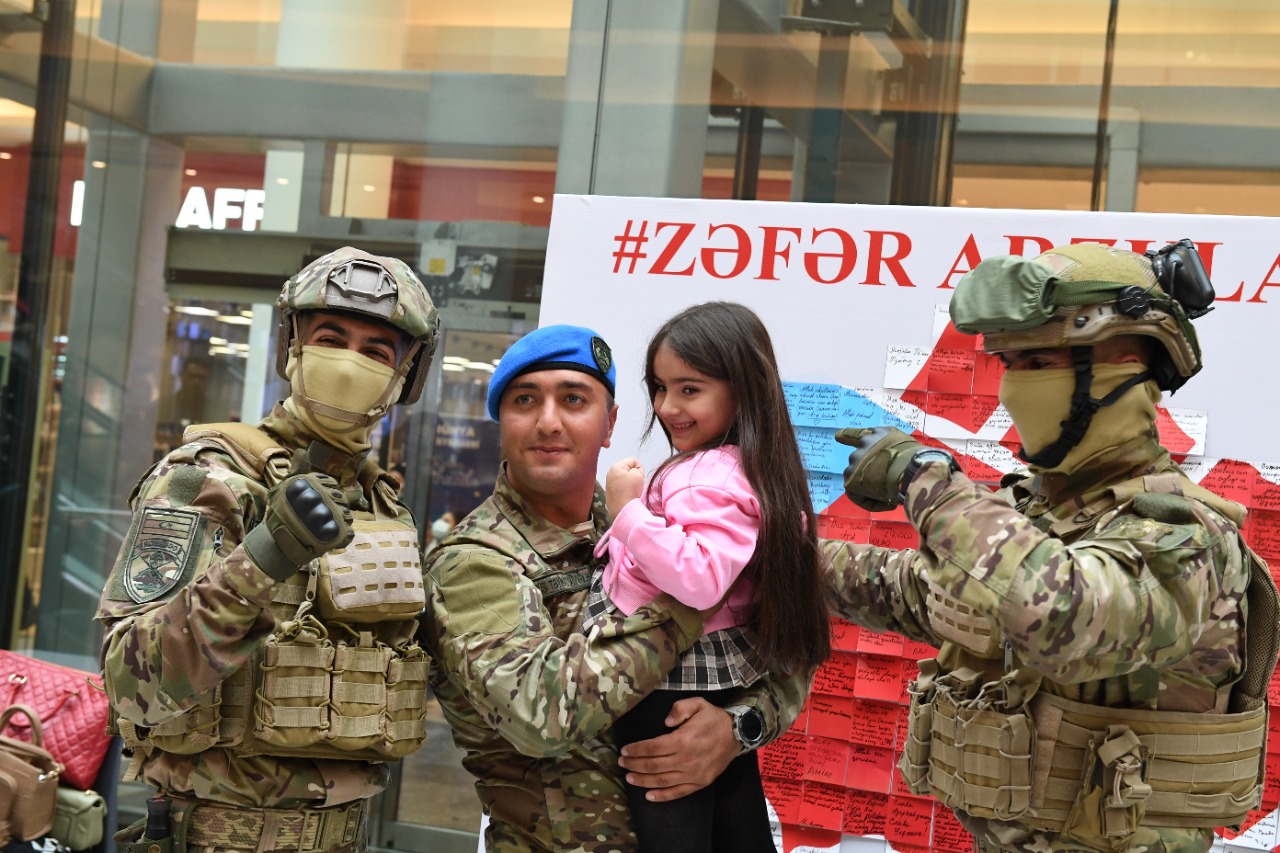 The bright Victory won by our brave army under the leadership of the Honorable President, Supreme Commander-in-Chief Mr. Ilham Aliyev is a source of pride for our nation and a historical achievement of our independent statehood.
On November 7, the State Committee for Affairs of Refugees and IDPs of the Republic of Azerbaijan, with the support of the Ministry of Defense of the Republic of Azerbaijan, organized a social action called "Victory Dreams" dedicated to the glorious Victory in "Ganjlik Mall", one of the largest shopping centers of Baku.
The participants of the action are suggested to write the words from their heart on small pieces of standard paper and stick them on the image of a fist on a large board installed in the center. A model of a member of the special forces of the Azerbaijan Army is placed next to the board. In addition, the Ministry of Defense ensured the participation of two military men in the action.
Well-known cultural and artistic figures, intellectuals, members of martyrs' families, war veterans, social activists and citizens take part in the action.
Visitors coming to "Ganjlik Mall", especially children, are very interested in the action, taking pictures with the soldiers of our heroic Army in front of the board.
Today, the action started at 11 o'clock and will continue until 20.00.