State Committee Chairman meets with newly appointed US Ambassador to Azerbaijan
Görüşlər
02 October, 2019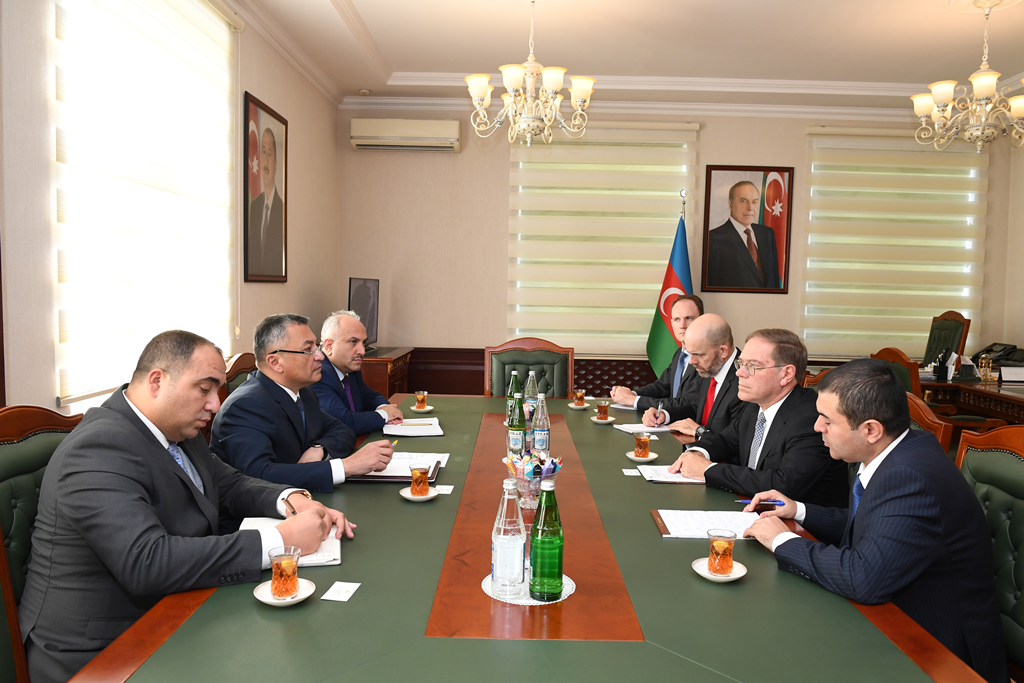 On October 2, Chairman of the State Committee for Affairs of Refugees and IDPs Rovshan Rzayev met with newly appointed US Ambassador Extraordinary and Plenipotentiary to Azerbaijan, Earle Litzenberger.
The guests were informed about the history, causes and current situation of the Armenian-Azerbaijani Nagorno-Karabakh conflict, the humanitarian crisis facing our country as a result of the conflict and its ongoing consequences.
It was noted that the state of Azerbaijan always keeps in the focus of attention the solution of the problems of those who suffer moral, physical and material deprivation as a result of the war. New residential complexes are being built within the State Program, implemented at the initiative and under leadership of President Ilham Aliyev, and the housing conditions of internally displaced persons are gradually improving. Implementation of instructions by First Vice President Mehriban Aliyeva on first resettlement of the IDPs still living in hard conditions in new apartments continues. 
The ambassador expressed his gratitude for warm reception. He noted that the most serious factor in the conflict between the two countries is the human factor, particularly IDPs. It was emphasized that the policy pursued by the Azerbaijani state regarding IDPs is commendable. It was noted that the United States has provided various assistance to IDPs in the first years of the conflict and is ready to do its best for internally displaced persons in the world, including Azerbaijan.