Meeting was held with the winners of mugham contest at the State Committee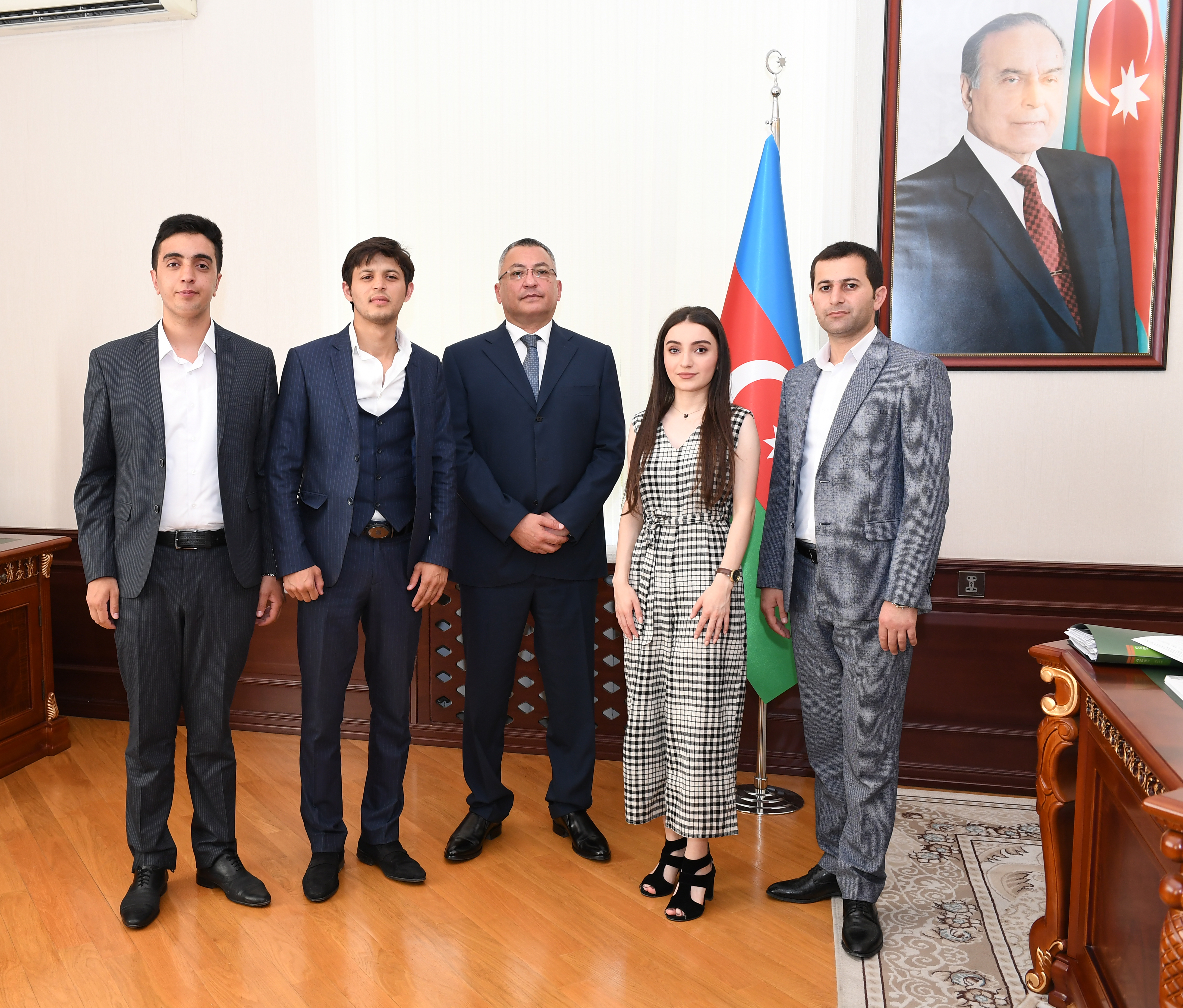 On June 25, Rovshan Rzayev, Chairman of the State Committee for Refugees and IDPs met with the winners of VII Mugham Television Contest, who are from Zangilan and Khojali by birth.   
Chairman of the State Committee congratulated the young khanendes (mugham singers) on gaining success in the contest which is very popular in our republic and also beyond its borders. It was noted that this great art competition which was held with the support of Heydar Aliyev Foundation, organization of Azerbaijan Television and participation of the Ministry of Culture based on the project of the Culture Foundation plays an important role in improvement of mugham performing and conveying it to future generations. The initiator and inspiring person of the contest the First Vice President, President of Heydar Aliyev Foundation Mrs. Mehriban Aliyeva pays particular attention and care to mugham art which is one of the greatest resources of our people. One of the Azerbaijani national arts which were entered into UNESCO cultural heritage list at the initiative and support of Mrs. Mehriban Aliyeva is mugham. It was pointed out that television mugham contests allow finding out new generation mugham performers, including talented adolescents and young people from internally displaced families and integrating them into great art world.        
Young khanendes (mugham singers) - Khayal Huseynov, Murad Rustamzada (Lachin), Zulfiyya Jabrayilzada (Zangilan), Faig Akbarov (Khojali) expressed their gratitude to the First Vice President Mrs. Mehriban Aliyeva for the attention and care shown to mugham and its performers in our country. They said that their families also benefited from the comprehensive state care shown for addressing the social problems of refugees and IDPs, and underlined that they are confident that their native lands will soon be liberated from the occupation.     
Chairman of the State Committee wished success to the young khanendes in their future activities, and recommended them to always justify our people`s and state`s trust in them.