A board meeting was held in the State Committee
Tədbirlər
03 February, 2023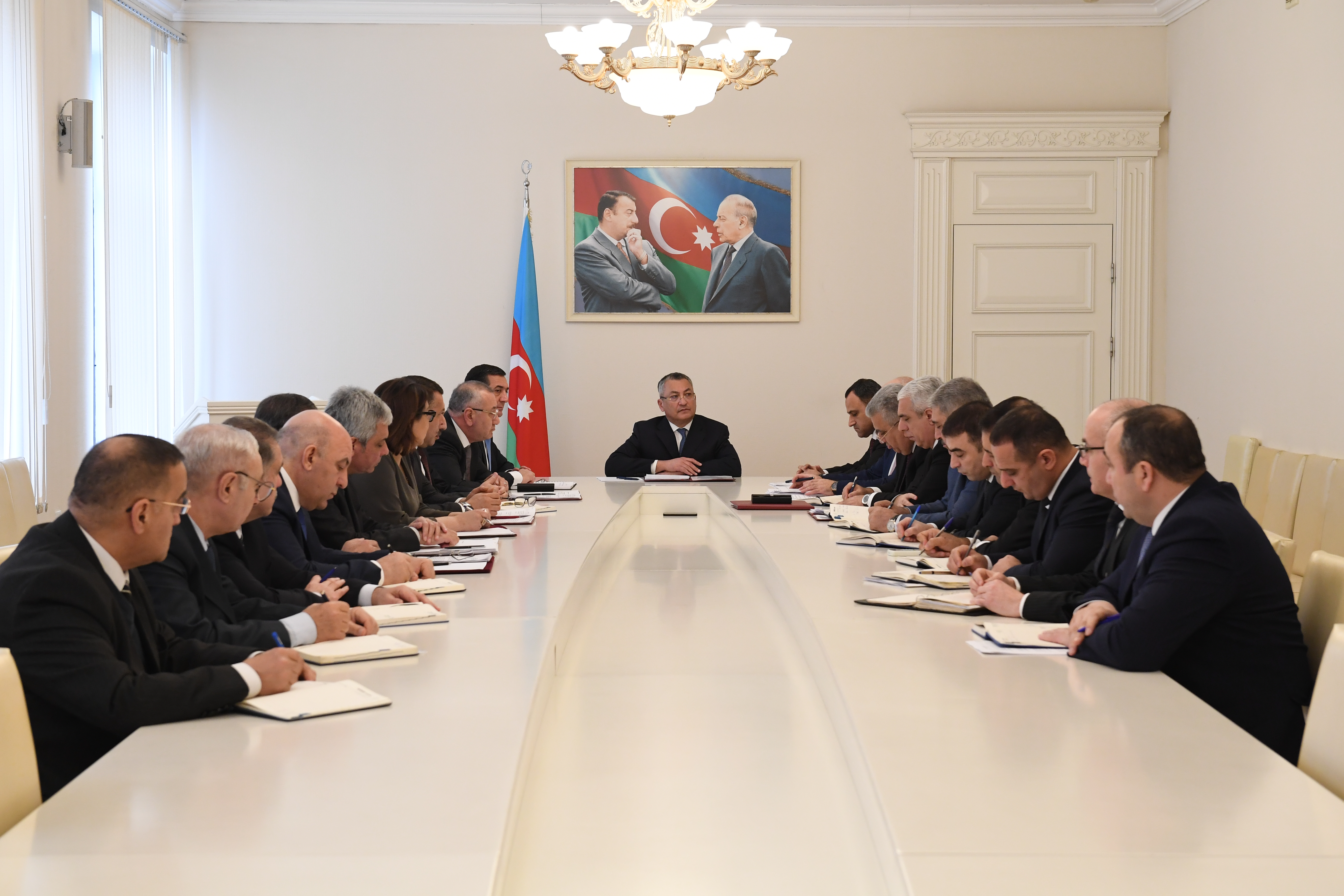 A board meeting dedicated to the results of the past year and future tasks was held in the State Committee for Affairs of Refugees and IDPs of the Republic of Azerbaijan.
It was emphasized that under the leadership of President Ilham Aliyev, our country developed comprehensively last year, social and economic progress was dynamic, in particular, large-scale construction works were carried out for the revival of Karabakh and Eastern Zangezur, as well as for the acceleration of the return of IDPs to their homeland, and security measures were taken. It was noted that the visits of the head of our state and First Vice-President Mehriban Aliyeva to the territories liberated from occupation, and familiarization with the status of implementation of the measures related to the Great Return, evoked a deep sense of satisfaction and gratitude among the IDPs.
At the board meeting, reports of the heads of the structural units on the state of informing the international community about the Great Return, covering it in the media, applying international standards in the organization of promotional works for the purpose of stimulating the voluntary return of IDPs, improving the activities of the local departments of the committee and their work, receiving citizens and reviewing their applications, conducting clerical work in the committee's apparatus and subordinate organizations, execution discipline, as well as the issues of the operation and use of the housing fund in the balance sheet of the Housing Department were heard and discussions were held.
Chairman of the State Committee Rovshan Rzayev said that there are important tasks ahead in relation to the implementation of the measures envisaged in the "First State Program on the Great Return to the territories of the Republic of Azerbaijan liberated from occupation", and all opportunities are used for their full and timely implementation. He pointed out that according to the instructions of the head of the state, the return of residents of Lachin city, Zabux and Sus villages, Shusha and Zangilan should be ensured this year.
The work plan of the state committee for 2023 was discussed at the board meeting and relevant decisions were made.