A meeting with the Minister of Moldova was held in the State Committee
Görüşlər
20 October, 2022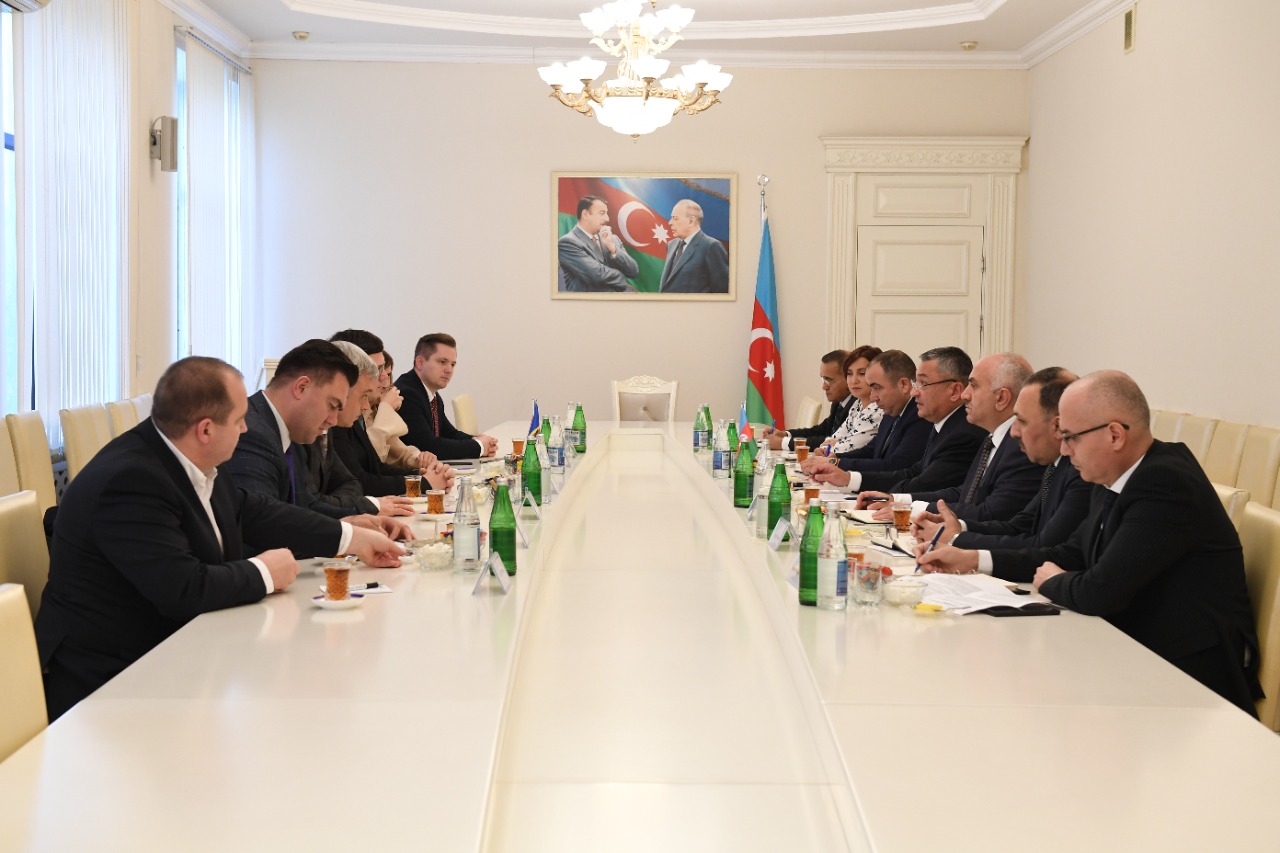 On October 20, the Chairman of the State Committee for Affairs of Refugees and IDPs Rovshan Rzayev met with the delegation led by the Minister of Labor and Social Protection of the Republic of Moldova Marcel Spatari, who was visiting our country.
The guest was given detailed information about the refugee and internal displacement problem that arose in our country as a result of Armenia's occupation and deportation policy, its historical roots and the measures taken to solve it. It was stated that social protection of refugees and IDPs is ensured in our country, and the head of our state and First Vice-President Mehriban Aliyeva pay special attention and care to citizens of this category.
The guests were also given detailed information about the situation that arose after the liberation of our lands from the occupation of Armenia, the return of IDPs to their native land, and the large-scale works carried out for this purpose.
It was noted that the organization of the Great Return is based on international principles such as volunteerism, security and creation of decent living conditions. It was stated that the issue of increasing the employment of IDPs is a priority, both during the period of internal displacement and now when preparations are being made for the return, and the guests were informed about the projects implemented in this field.
The Minister of Labor and Social Protection of Moldova Marcel Spatari thanked for the warm welcome. He emphasized that his visit was aimed at further strengthening the friendly and cooperative relations between our countries, and also spoke about the refugee problem faced by Moldova in connection with the crisis situation occurred in the region, and said that the exchange of experience in solving it is useful.
At the meeting, a wide range of views were exchanged on issues of mutual interest.