The chairman of the State Committee received the citizens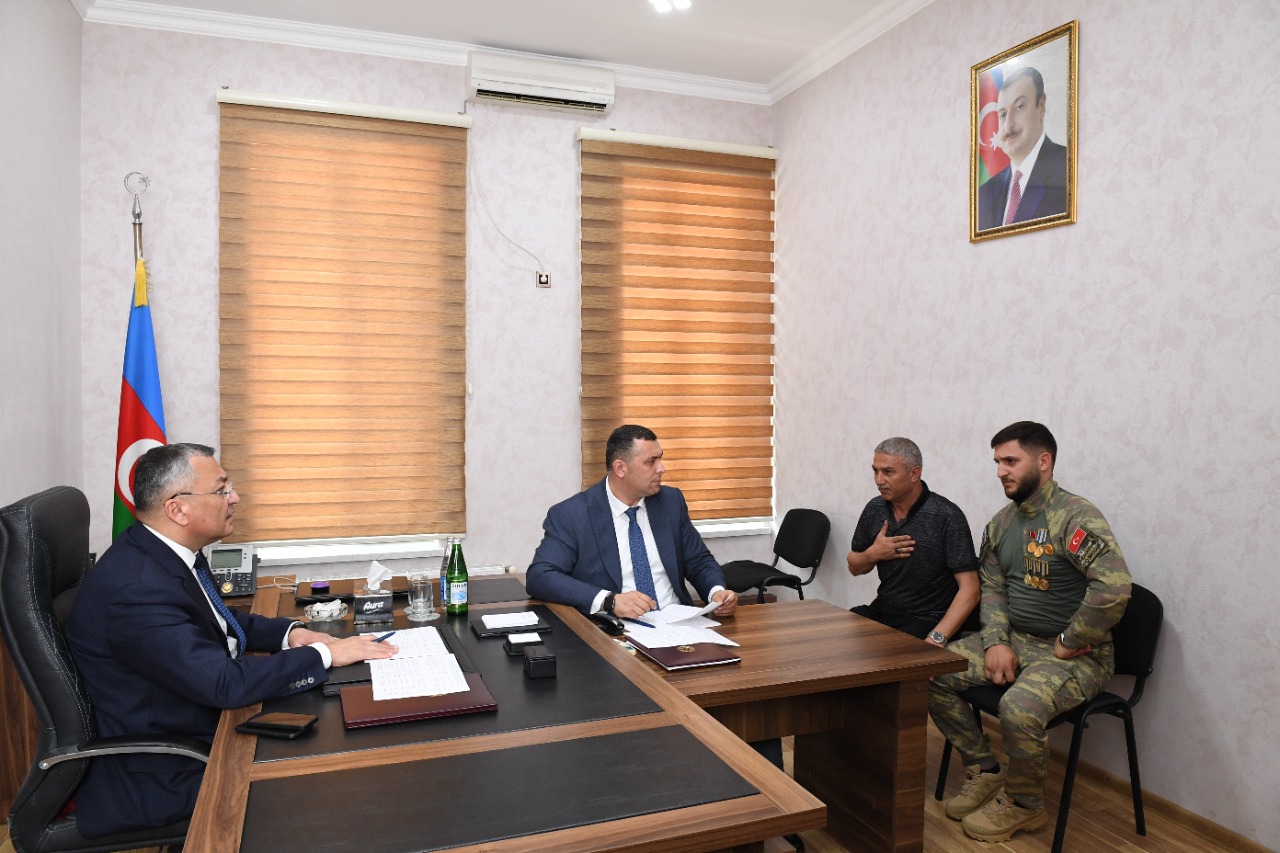 On June 28, Rovshan Rzayev, chairman of the State Committee for Affairs of Refugees and IDPs met with the citizens who were registered in the reception on the basis of queues.
It was brought to the attention that President Ilham Aliyev has always paid attention and care to the IDPs, preparations have already been made for their return to their native lands, security measures have been carried out in the liberated territories and infrastructure projects have been implemented, new residential areas were built, restoration and reconstruction works were carried out for this purpose. It was noted that the first vice-president Mrs. Mehriban Aliyeva monitors the solution of issues related to IDPs and treats their appeals with special sensitivity.
Most of the citizens received individually by the chairman of the committee were internally displaced persons. The appeals of the citizens participating in the reception were mainly related to improvement of housing and living conditions, communal services, status, single monthly allowance, employment, return to the liberated territories and other issues. It was stressed that apartments for IDPs will be built only in the liberated territories. The Main Plan of many liberated cities and districts has already been approved, restoration and reconstruction works are being carried out rapidly.
Citizens were informed that their appeals and issues raised will be investigated and resolved in accordance with the legislation.