A memorandum was signed between the State Committee and the Mediation Council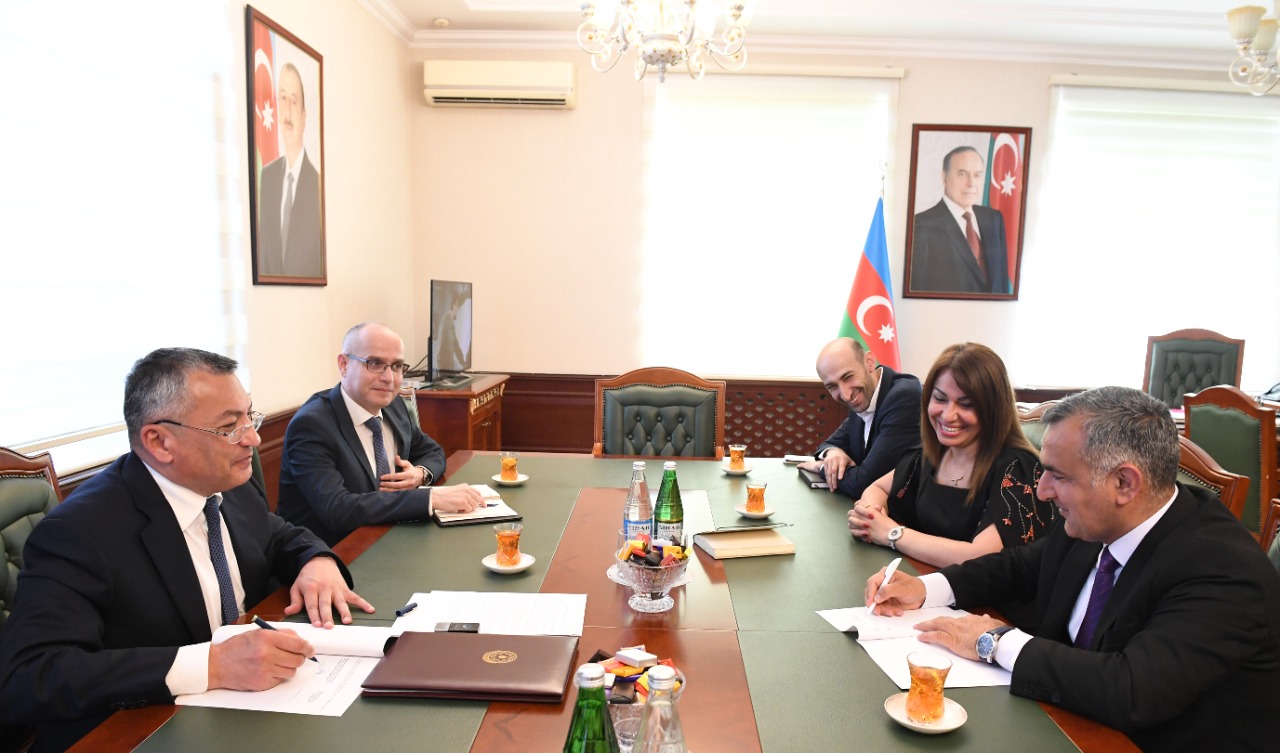 Chairman of the State Committee for Affairs of Refugees and IDPs Rovshan Rzayev met with Chairman of the Mediation Council Nadir Adilov.
It was noted that a purposeful state policy is implemented in the country under the leadership of President Ilham Aliyev in the field of work with refugees and IDPs, and First Vice President Mehriban Aliyeva pays special attention and care to this category of people.
In the meeting, the importance of raising the level of awareness of IDPs preparing to return to their homeland about the newly introduced mediation in our country, organizing awareness-raising events and supporting their use of mediation services was stressed, and joint implementation of projects was agreed.
At the end of the meeting, a memorandum of cooperation was signed for establishment of mutually beneficial, long-term and effective relations.