A video conferencing "Our Youth from Karabakh, Zangazur" was arranged on the Youth Day
Tədbirlər
02 February, 2022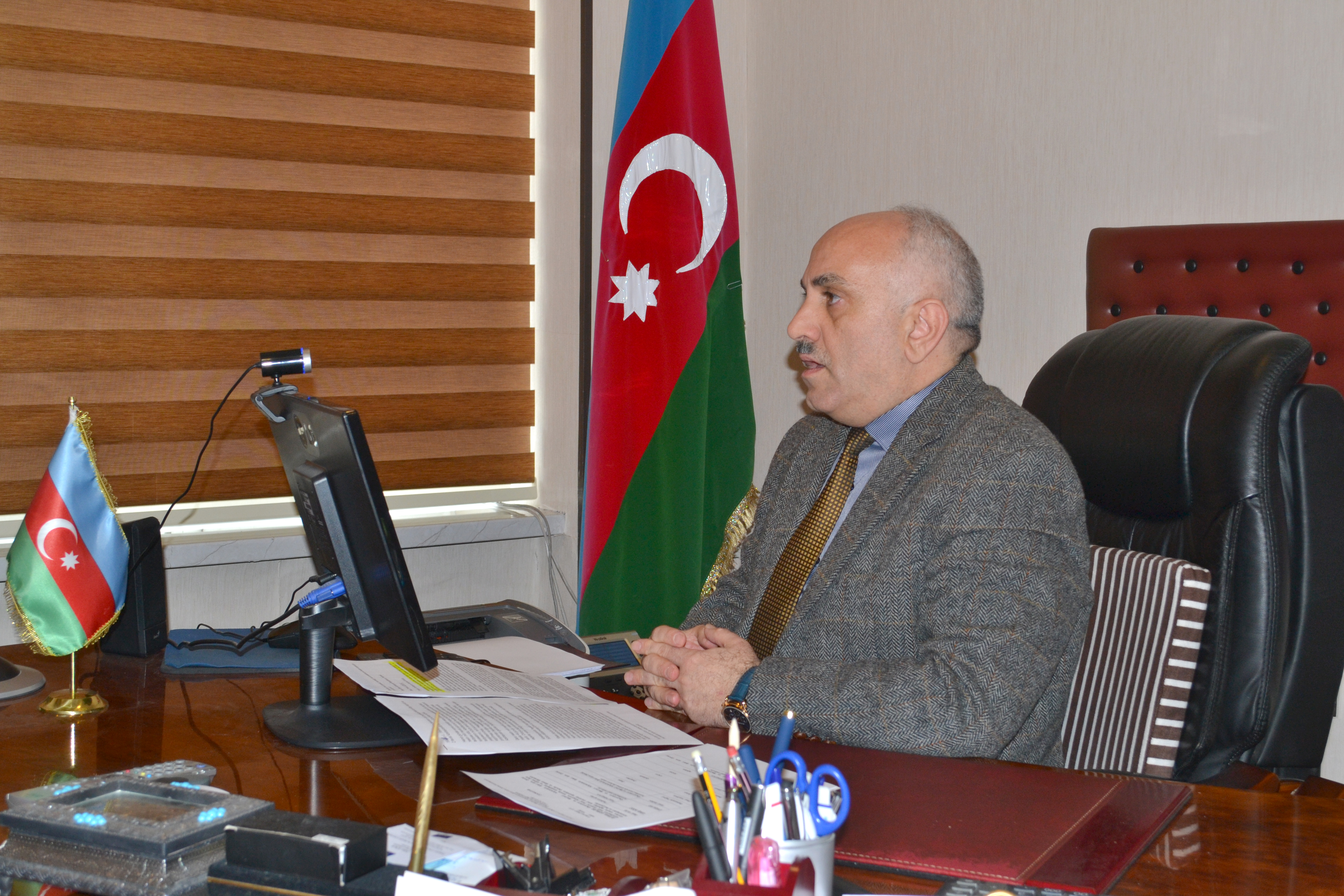 The State Committee for Affairs of Refugees and Internally Displaced Persons arranged an online video conferencing "Our Youth from Karabakh, Zangazur" attended by young people from liberated regions and employees of sports departments.
At the event dedicated to the February 2 – National Youth Day of Azerbaijan, the Deputy Chairman of the State Committee Fuad Huseynov made a speech and said that the foundation of the youth policy in our country was laid by the National Leader Heydar Aliyev. Declaring February 2 as the Youth Day by the Order signed by the Great Leader in 1997 is an obvious example of the government care for Azerbaijani youth.
This policy is further improved according to modern requirements and followed by President Ilham Aliyev successfully. Azerbaijan's young people actively participate in sociopolitical, social and cultural life of the state and represent our country on various international arenas. Laws, State Programs and other regulations on youth enable to improve their employment and welfare. Attention and care for young refugees and IDPs play a special role in the state policy for youth. The First Vice President Mrs. Mehriban Aliyeva noted that she addressed issues related to young IDPs with a special sensitivity.
Martyrs died for liberation of our lands and heroisms demonstrated by them were honored proudly and respectfully.
The Great Return to be started soon will give an opportunity for young IDPs to contribute to the revival and development of the homeland. It was also noted that the state takes significant actions to ensure voluntary, safe and proper return of former IDPs to their homeland. As a result of implemented actions, those lands will be the most prosperous places of our country.
Then Chairman of the Public Council under the State Committee Anar Khalilov made a speech and noted that healthy and educated young people grew up as a result of State Programs on education, healthcare and employment of young people, the state's attention and care for them. Azerbaijan's personnel potential showed itself by projects in economic and social spheres. Young people play a special role in ensuring the security of our country and protecting its territorial integrity.
Toghrul Babazada from Shusha, Ulkar Yusifova from Zangilan, Orkhanpasha Ibadov from Lachin, Elmin Abdullayev from Khojaly and Elnur Ahmadov from Aghdam made a speech. They said that they would do their best for the revival of liberated territories and turning them into the healthiest, the most modern and prosperous residential place.