Issues related to the return of IDPs were discussed
Görüşlər
05 February, 2021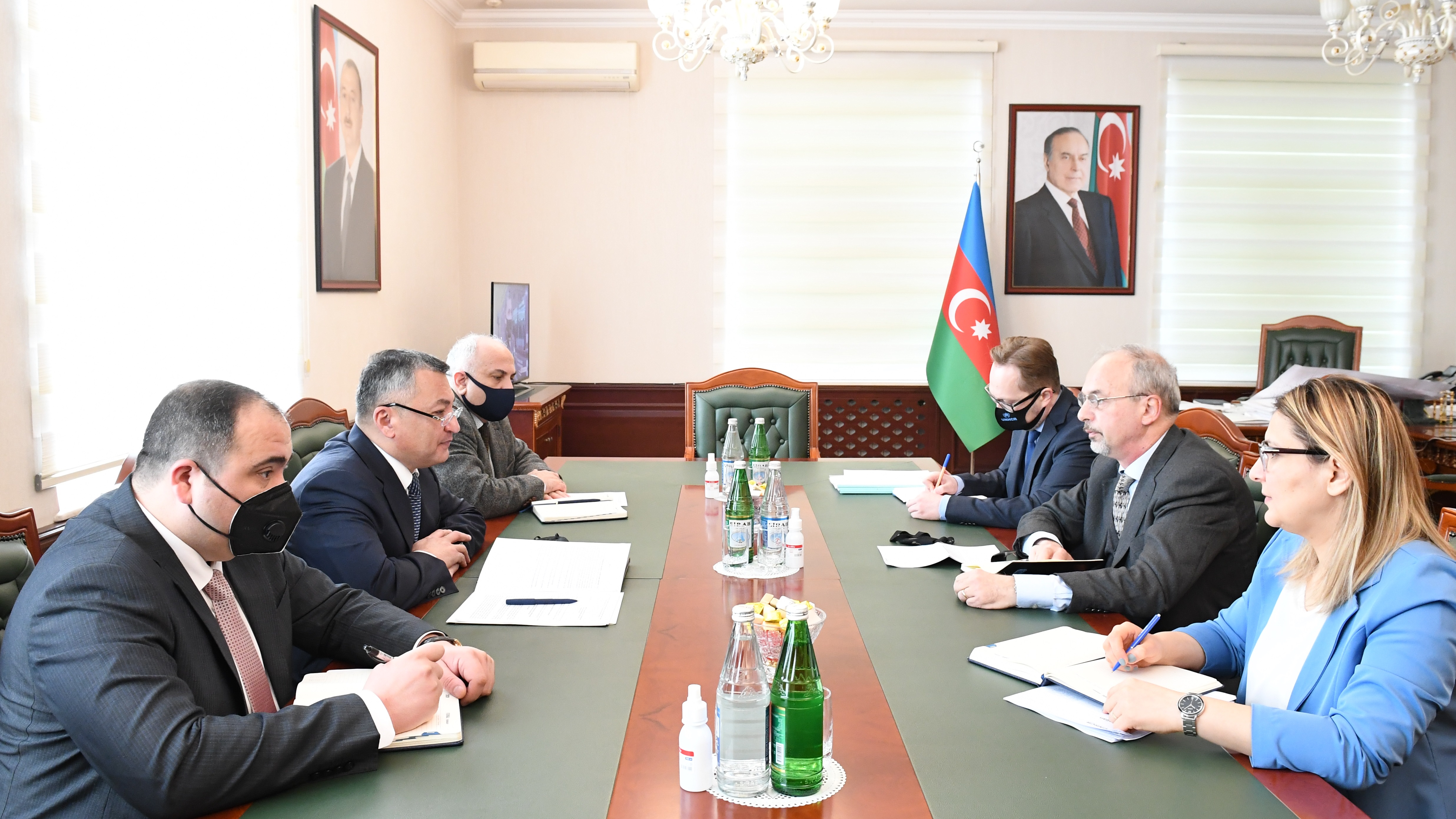 February 5, Chairman of the State Committee for Refugees and IDPs Rovshan Rzayev met with the representative of the UN High Commissioner for Refugees in Azerbaijan Guido Ambroso.
It was noted that during the nearly 30 years of the conflict, consistent measures have been taken to improve the housing and living conditions of former IDPs on the instructions of the President, Triumphant Supreme Commander-in-Chief Ilham Aliyev. The First Vice President Mehriban Aliyeva also pays special attention and care to the addressing of social problems of IDPs, and performs important work in this area.
The guest was informed about the evaluation of the damage caused to our territories during the occupation and the work done to implement the necessary infrastructure projects. It was stated that the demining of the territory has been accelerated, and the concept of "smart city" and "smart village" will be given priority in the restoration of settlements. On the instructions of the President, Coordinating Headquarters developed a Strategic Action Plan and a Schedule of Measures for the implementation of Great Return regarding the centralized settlement of issues in the liberated territories.    
The Chairman of the Committee noted that preparations are being made for the return of IDPs to their permanent places of residence. Implementing this process in accordance with international standards and ensuring the safe and dignified return of civilians is an important task.
Representative of the UN High Commissioner for Refugees (UNHCR) in Azerbaijan Guido Ambroso said that the organization represented by him is ready to cooperate in fulfilling its responsibilities regarding refugees and IDPs, and will spare no effort in this direction.
Views were exchanged on issues of mutual interest at the meeting.