Interactive training on mine danger was held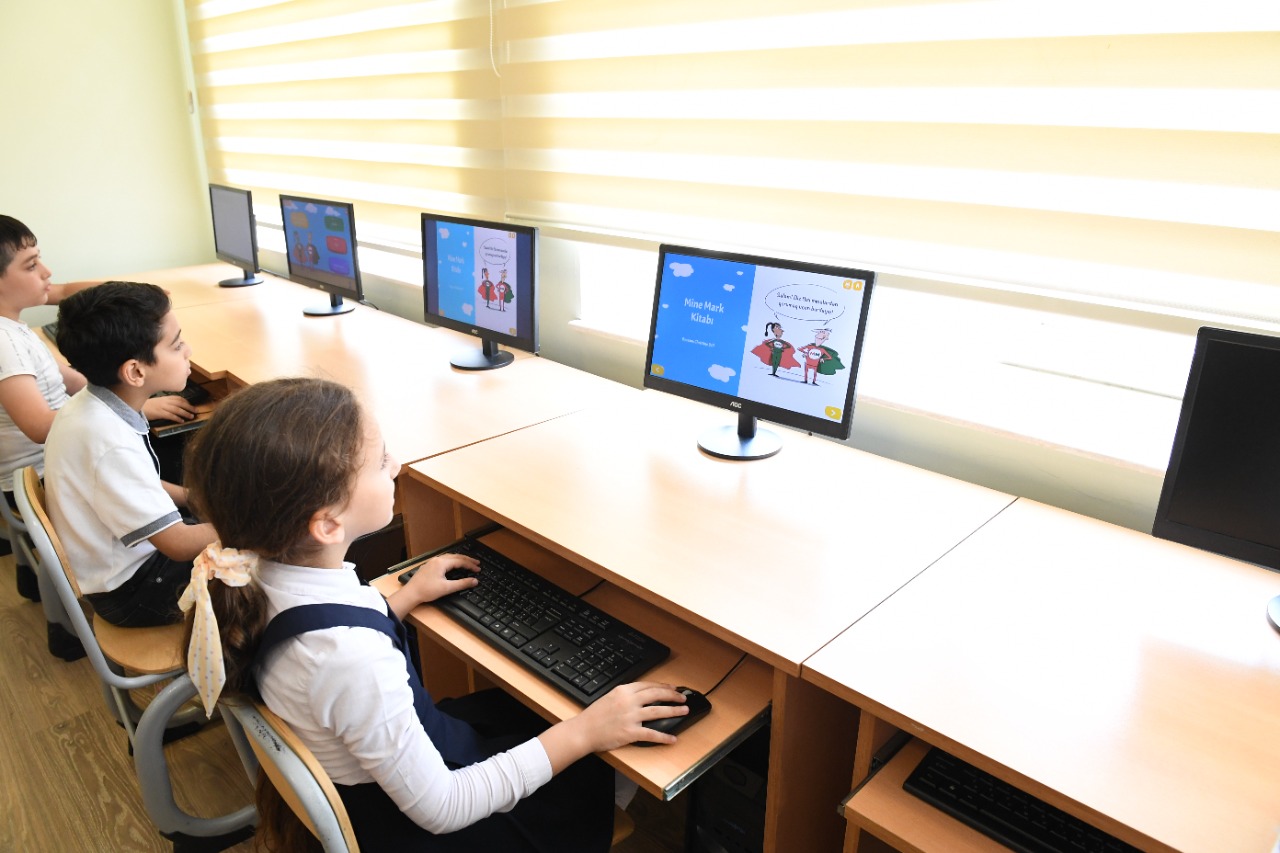 On June 13, an educational event dedicated to mine and explosive military ammunition was held for IDP schoolchildren in "Gobu Park-1" residential complex in Garadagh district with the support of the State Committee for Affairs of Refugees and IDPs and organization of "Mine Mark" Foundation of the Netherlands. The event was attended by the pupils of Secondary School No. 32 of Aghdam region located in the complex.
Co-founder and executive director of the "Mine Mark" Foundation Mrs. Lala Van der Kolk told them about mines and other explosive ammunition, talked about booklets and magazines prepared for children with the financial support of the foundation. Interactive competitions-games were held at the next stage by the executive director and foreign experts to instill in schoolchildren the importance of mine security.
An electronic application of interactive game prepared by the foundation for children's faster understanding of recommendations on protection of mines and other explosive ammunition was presented to schoolchildren. Electronic applications were installed on computers in the room of computer science of the school and explained to students visually. This innovative project in the field of mine security has been welcomed by both the school administration and students.
It should be noted that this innovation, translated into Azerbaijani by Mine Mark Foundation, was first applied in our country last year. The main goal of the project is to bring the danger of mines and explosive ammunition to lower age categories. This step, carried out by the above-mentioned Foundation as an innovative event in Baku, is planned to be implemented in different regions in the future.
It should be noted that, on April 30 of this year, within the cooperation of the State Committee of the Republic of Azerbaijan for Affairs of Refugees and Internally Displaced Persons and "Mine Mark" Foundation of the Kingdom of the Netherlands, "Educational-interactive trainings on protection from mines and explosive ammunition" were held by the same specialists on the zoom platform for teachers working in IDP schools located in more than 10 territories, including Baku, Absheron and Sumgayit cities.