Another 10 families were relocated to their native lands
Tədbirlər
28 February, 2023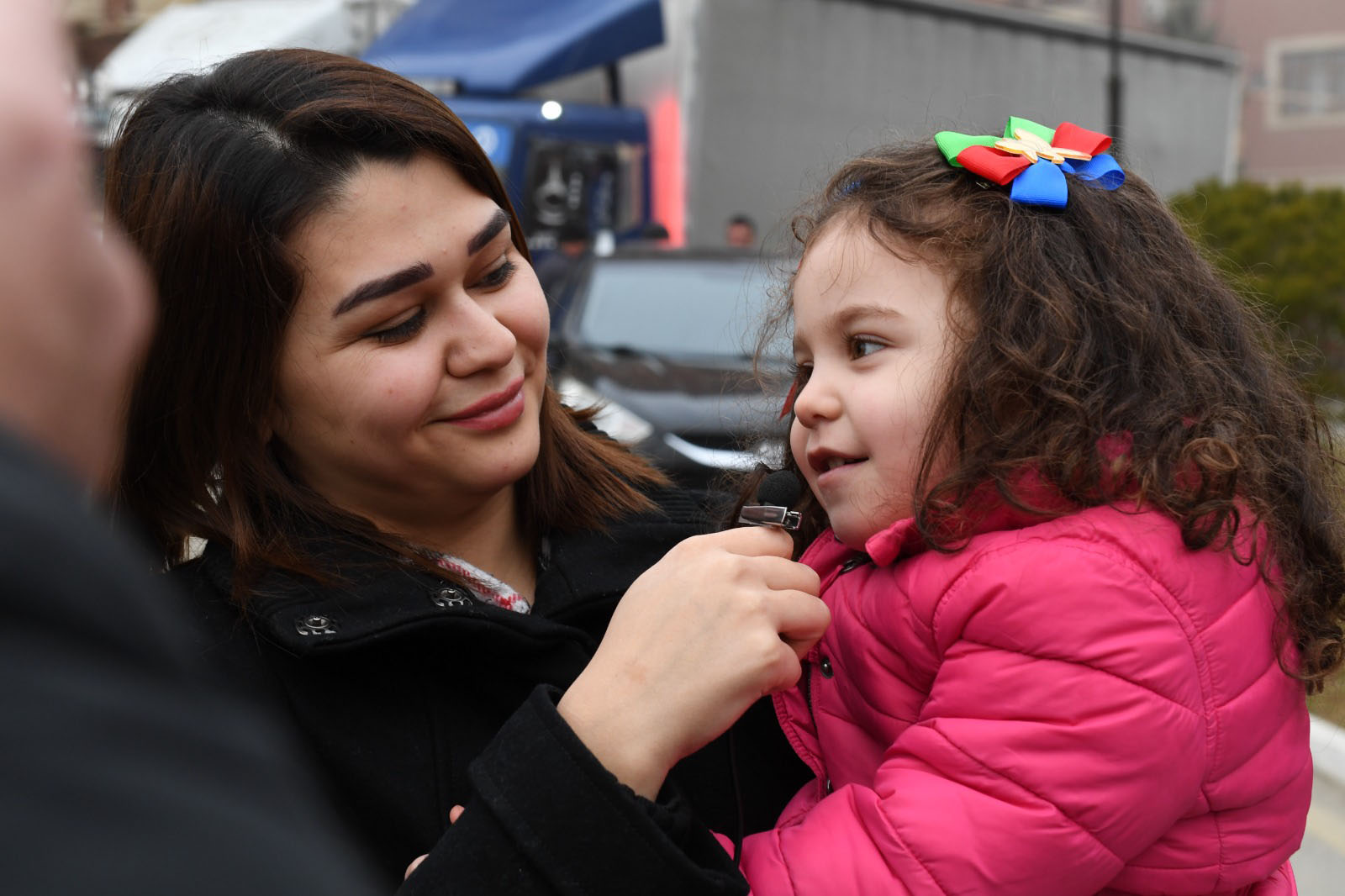 On February 28, the next caravan of migrants was sent from Masazir village of Absheron district to the rebuilt Aghali village of Zangilan region: 10 families - 50 people - who have temporarily settled in Baku, Sumgait cities and Absheron district will start living in their homeland.
The residents of Aghali expressed their gratitude to President, Victorious Supreme Commander-in-Chief Ilham Aliyev, First Vice-President Mehriban Aliyeva for being surrounded by comprehensive state care, to the brave Azerbaijani Army, who liberated our lands from occupation, and our heroic soldiers and officers.
Residents of the 1st, 2nd and 3rd Aghali villages who live in difficult and severe conditions in various temporary settlements are among the people relocated. They will be provided with jobs in Aghali village of Zangilan region according to their professional qualifications and abilities.
The distribution of houses was carried out by lottery according to the currently valid rules for providing new residential areas to IDPs, based on the principles of transparency and fairness. The lottery was held some time ago in the Repatriation Department of the State Committee.
Fuad Huseynov, Deputy Chairman of the State Committee for Affairs of Refugees and IDPs, Ramiz Hasanov, Head of Zangilan Region Executive Power and other officials participated in the departure ceremony.
The relocation of the next 10 families to Aghali village will be organized on March 3. Thus, 86 families - 420 people will be permanently settled in the village. Repatriation will continue.