Legal assistance was provided to the IDPs
Tədbirlər
25 October, 2022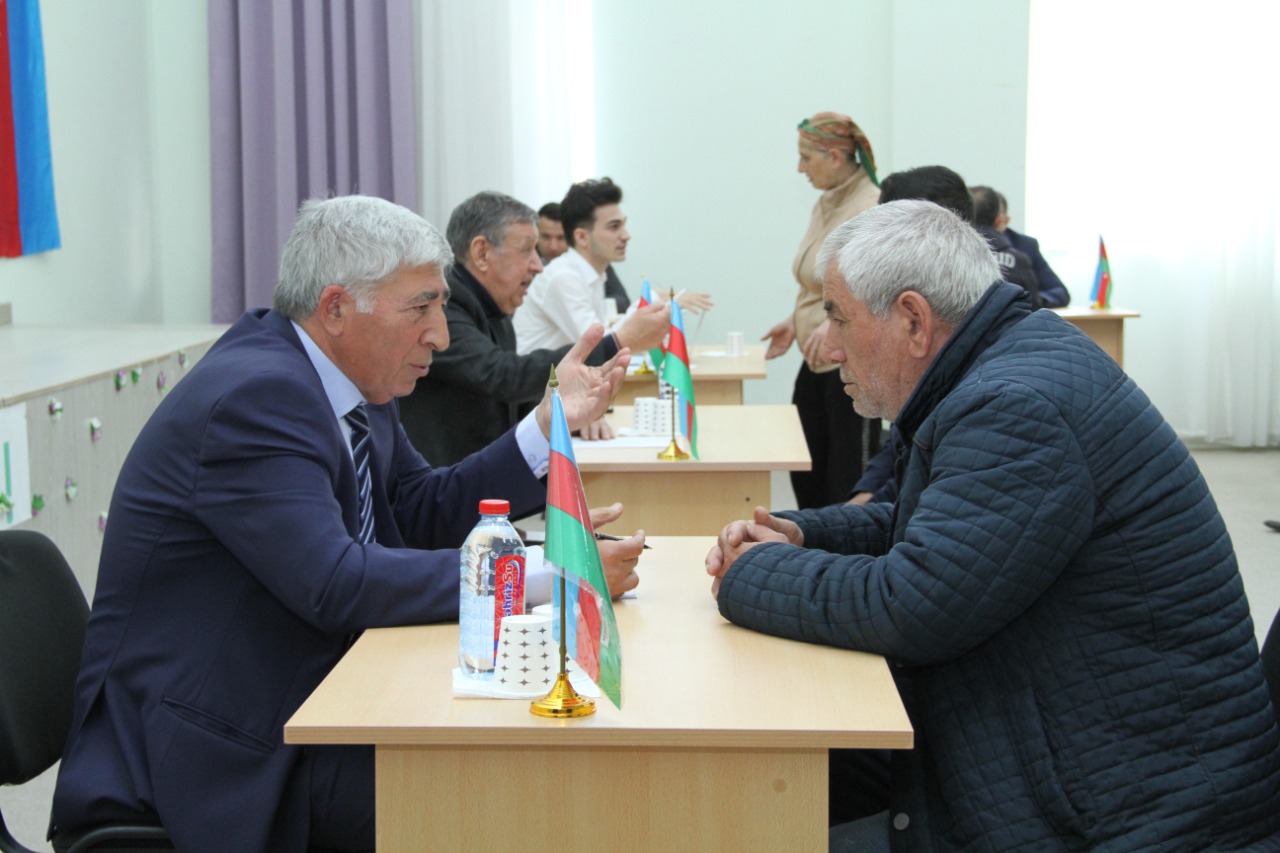 The State Committee for Affairs of Refugees and IDPs, together with the Azerbaijani Bar Association, organized a free legal assistance action for IDPs in the "Gobu Park-2" residential complex in Garadagh district of Baku.
It was noted that President Ilham Aliyev defined the solution of the problems of IDPs as one of the priority areas of social policy. It was reported that purposeful and consistent work is being done in the direction of improving their housing and living conditions and financial situation, increasing their employment. First Vice-President Mrs. Mehriban Aliyeva pays special attention and care to the solution of housing, education, and health problems of persons from this category.
At the event, Nasimi Narimanov, adviser to the chairman of the State Committee, Mirhuseyin Huseynov, head of the legal sector acting temporarily as head of the Law and Human Resources Department, Elkhan Suleymanli, head of Baku City Law Office No. 33, and Sayyad Mirzayev, head of the "Mirzayev and Partners Law Firm", spoke at the event and expressed their opinion about the protection of the rights and interests of the IDPs by the state in our country, ensuring their social protection, preparing them for the Great Return, solving legal issues that arise at this time, etc.
It was mentioned that it, with the initiative and leadership of the head of our state, legal reforms are currently being carried out in our country, these reforms have created conditions for ensuring a high level of human and civil rights and freedoms, transparency in the judicial and legal system has been further expanded, and a serious change was created in the quality of legal services provided to citizens with the application of modern information and communication technologies.
It was stated that protecting the rights of refugees and IDPs and ensuring their legal interests is an important element of our state's policy in working with people from this category. According to the memorandum of cooperation signed between the State Committee and the Bar Association, members of this institution contribute to the legal education of IDPs and to get free legal assistance.
IDPs who attended the event were provided with detailed information about the rules for processing citizens' applications, pension provision, privileges of IDPs, entrepreneurship issues, etc.
Then the individual applications of IDPs were heard, their questions were answered, and free legal assistance was provided to about 40 IDPs in need of legal assistance, their applications were heard and information was given that their requests would be addressed to relevant institutions.
It should be noted that the provision of free legal assistance to IDPs is organized in other areas of our republic as well.