A meeting was held with the residents of Zabukh and Sus villages in the State Committee
Görüşlər
01 February, 2023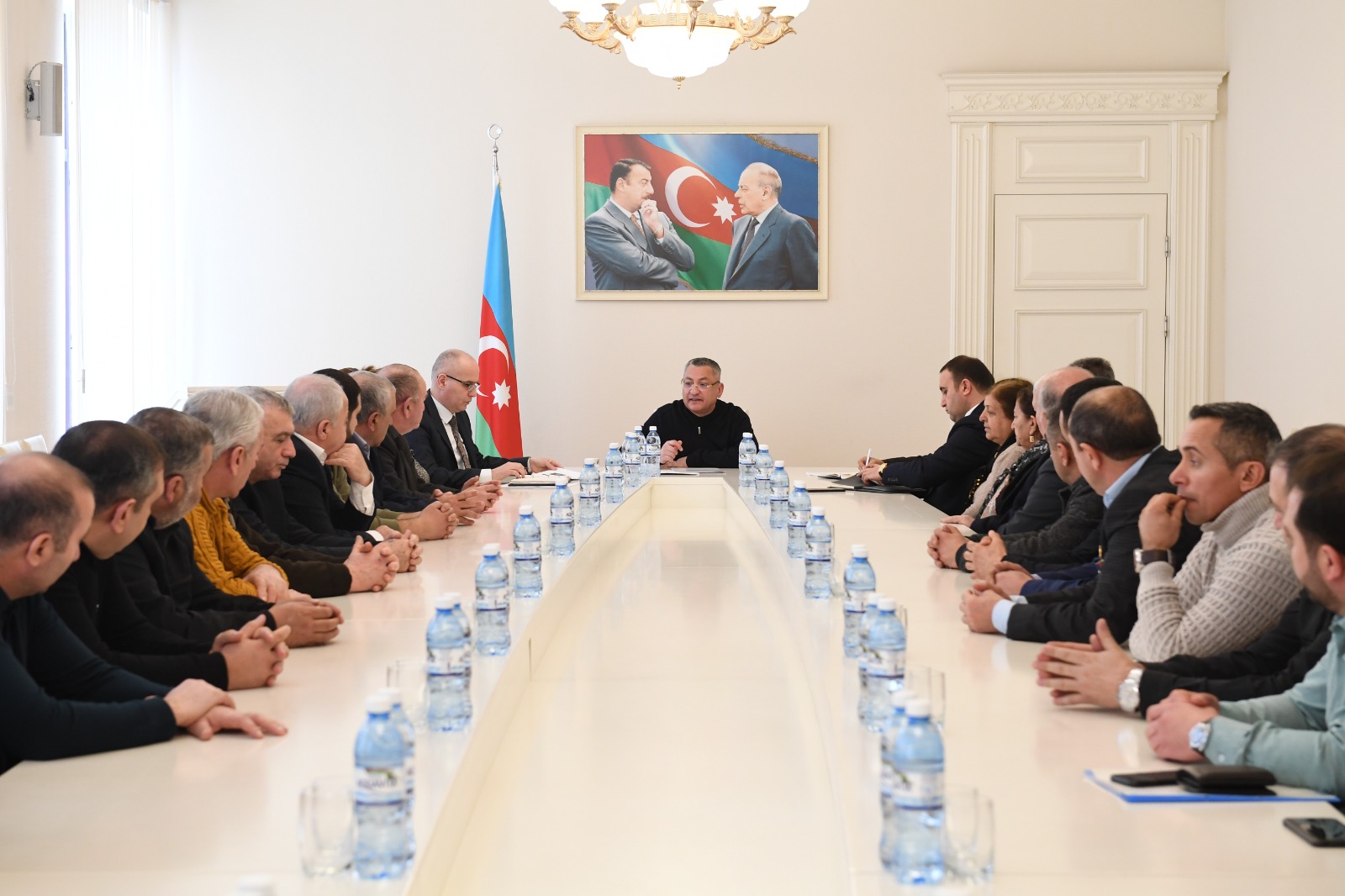 Rovshan Rzayev, Chairman of the State Committee for Affairs of Refugees and IDPs of the Republic of Azerbaijan, held a meeting with representatives of Zabukh and Sus village communities of Lachin region.
The participants of the meeting once again emphasized with deep gratitude that the Victory won by the brave Azerbaijan Army under the leadership of President, Victorious Supreme Commander-in-Chief Ilham Aliyev made it possible for IDPs to return to their homeland.
It was brought to attention that the reconstruction of Zabukh and Sus villages has been started based on the Decree of the head of our state dated September 20, 2022. The villages planned to be built according to modern standards will become prosperous places where residents can live comfortably and safely.
It was reminded that the survey conducted by the State Committee among the residents of Zabukh and Sus villages was completed, and the absolute majority of them wanted to return to their homeland.
Saying that they are always surrounded by the attention and care of the state, the participants of the meeting expressed their thanks to President Ilham Aliyev and First Vice-President Mehriban Aliyeva, whose great support they always count on, for starting preparations for their return to their homeland.
Then, information was provided on the works done in the direction of the implementation of active employment measures to ensure the employment of the persons whose return has been specified in the settlements in accordance with the "First State Program on the Great Return to the territories of the Republic of Azerbaijan liberated from occupation", and the questions of the IDPs were answered.
Residents of Zabukh and Sus villages, who were grateful for the warm welcome, expressed their confidence that, returning to their homeland they longed for for many years, they will live prosperous days and revive those places again.