Issues of joint cooperation with the International Organization for Migration were discussed
Mətbuat xidmətinin məlumatı
26 January, 2023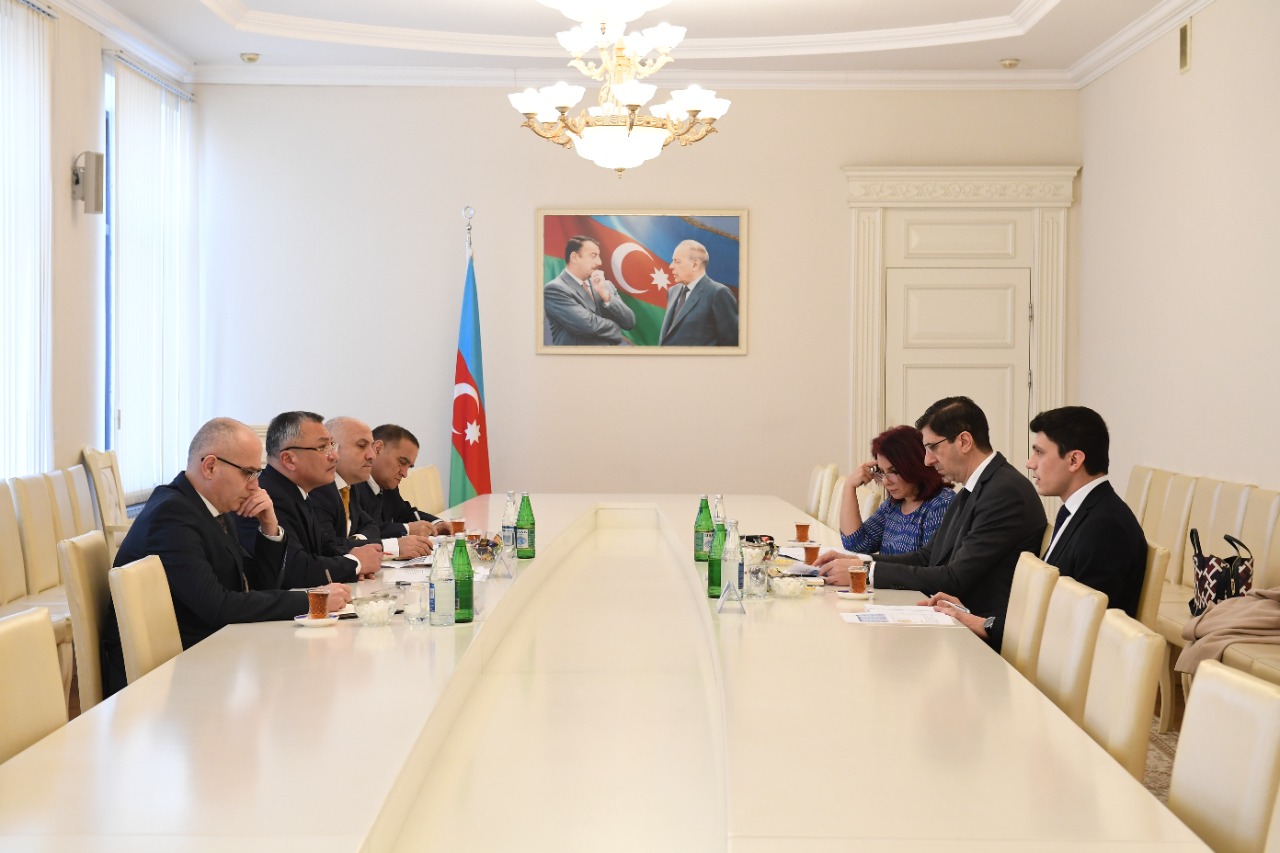 On January 26, Rovshan Rzayev, the chairman of the State Committee for Affairs of Refugees and IDPs of the Republic of Azerbaijan, met with Vladimir Georgiev, the head of the Azerbaijani delegation of the International Organization for Migration (IOM).
It was noted that refugees and IDPs are surrounded by state care, that President Ilham Aliyev pays special attention to the improvement of living conditions and effective organization of social protection of persons belonging to this category, and that First Vice President Mehriban Aliyeva always shows sensitivity and effective support in solving their problems. The guest was given detailed information about the restoration and reconstruction works carried out in the territories liberated from occupation. It was stated that the transformation of Karabakh and Eastern Zangezur into one of the most prosperous areas, ensuring the sustainable settlement of IDPs in their native lands is one of the priority directions of the state policy.
At the meeting, a detailed discussion was held about the "First State Program on the Great Return to the territories of the Republic of Azerbaijan liberated from occupation" and the tasks facing the State Committee in accordance with its action plan. It was brought to attention that the Committee takes necessary measures to determine the number of families who will return to their homeland, assess their social status and employment opportunities, conducts awareness-raising and promotional activities among the population, and deals with the technical and organizational issues of relocation. Also, the participation of the IOM in support measures for refugees and IDPs and the possibilities of joint cooperation with the State Committee in this field were discussed.
Vladimir Georgiev thanked for the sincere meeting and noted that the implementation of support projects for IDPs is a matter of moral duty.
Other issues of mutual interest were discussed at the meeting.