Residents of Lachin are ready to return to their homeland
Mətbuat xidmətinin məlumatı
19 January, 2023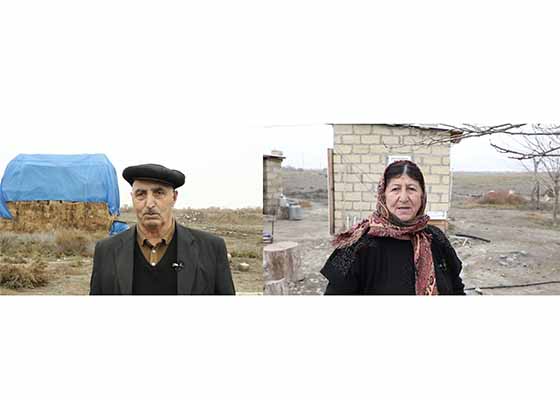 A resident of the Sonasar village, which is part of the administrative territory of the Sonasar village of the Lachin region, Guliyev Isfandiyar Mahammadali is ready to return to his homeland. An elder from Lachin, who said he hoped to live the rest of his life in Lachin, noted that they watched with great joy President Ilham Aliyev's raising of the Azerbaijani flag at the highest point in Lachin: "Our life will continue in Lachin."
Noting that all beauties are concentrated in Lachin, Shusha and Karabakh, Guliyeva Hajar Huseyn said that they are proud to follow the construction and restoration work.
The former internally displaced person, who is preparing to return to his homeland in the near future, expressed gratitude to the President, Victorious Commander-in-Chief Ilham Aliyev, First Vice-President Mehriban Aliyeva, the brave Azerbaijan Army, which saved our lands from occupation, and our heroic soldiers and officers and asked God for mercy on our martyrs and healing for our veterans.
In the videos prepared by the State Committee, residents of Lachin, Zabukh, Sus share their opinion about returning to their homeland.