The Deputy Chairman of the State Committee attended the 13th Meeting of the Dialogue on Defense Threats
Mətbuat xidmətinin məlumatı
09 December, 2022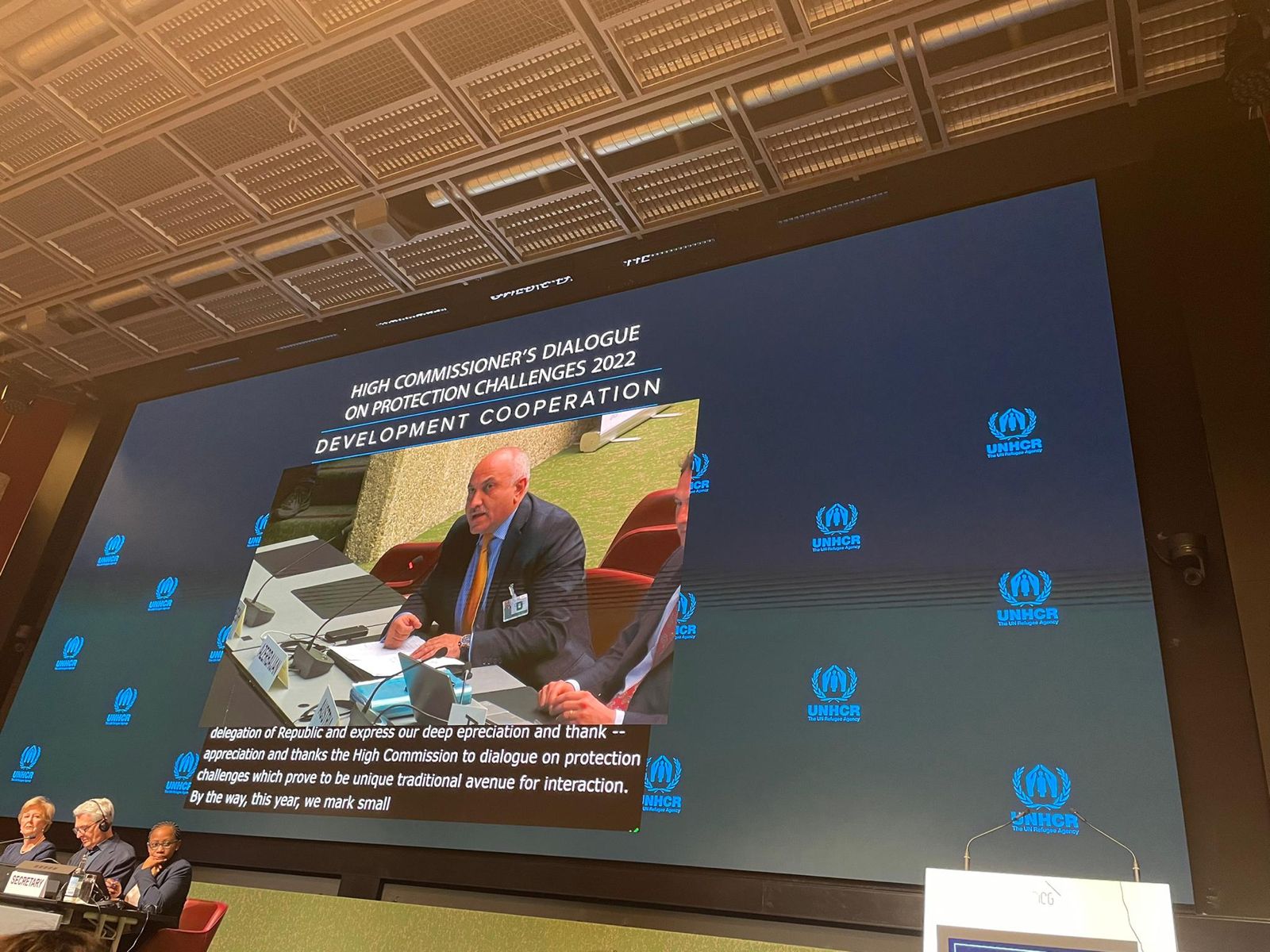 Fuad Huseynov, Deputy Chairman of the State Committee for Affairs of Refugees and IDPs, attended the 13th meeting of the Dialogue on Defense Threats of the UN High Commissioner for Refugees (UNHCR) in Geneva, Switzerland, on December 7-8.
At the meeting, discussions were held on the protection of IDPs and stateless persons, their integration into society and solving their problems. During his speech, the Deputy Chairman of the State Committee gave detailed information about the historical causes of the refugee and forced displacement problem in our country, the severe consequences of Armenia's deportation and occupation policy, the measures taken to eliminate them, as well as the humanitarian activities of international organizations in this field.
It was noted that IDPs are always surrounded by the attention and care of President Ilham Aliyev, First Vice-President Mehriban Aliyeva is sensitive to the solution of their social problems. In addition to the improvement of housing and living conditions, improvement of their financial well-being, their protection and integration into the society was one of the main directions of the measures implemented by the state.
It was brought to attention that measures for the reintegration of IDPs to their native lands are currently being implemented. It was reported that after the liberation of our territories, which were under occupation for nearly 30 years, it became possible for IDPs to return to their homeland voluntarily, safely and with dignity. Large-scale projects are implemented by Azerbaijani state of to provide IDPs with comfortable, safe residential areas that meet modern requirements in the territories liberated from occupation. 66 families have been settled in Aghali village of Zangilan region, reconstructed on the basis of the "smart village" concept, which is the first step of the Great Return. The concepts of "smart city", "smart village", "green zone" are preferred during the restoration and reconstruction of other occupied territories. It was brought to attention that such mining of lands with no military purpose during the period of occupation of the territories poses a threat to the lives of the returning population and slows down the return process.
It was noted that with the support of international organizations, we can achieve a sustainable solution to this humanitarian problem facing our country, and the Great Return process would be ensured.