A teacher from Zangilan: "We will continue our education together with our students"
Mətbuat xidmətinin məlumatı
06 December, 2022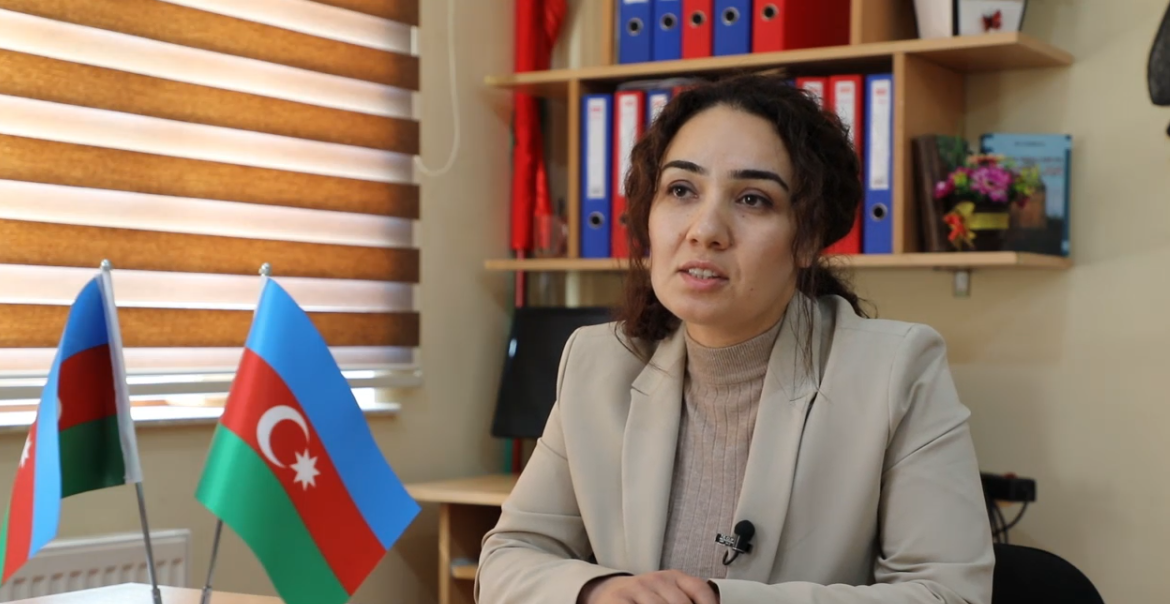 With the participation of the President of the Republic of Azerbaijan Ilham Aliyev and First Lady Mehriban Aliyeva, laying of the foundation of the first residential and high school buildings in Zangilan in October of this year, works carried out within the framework of the Great Return events, restoration of our homelands that were vandalized by Armenians, their reconstruction based on modern requirements, establishment of cities and villages provided with decent living conditions arouses a sense of satisfaction and gratitude in our IDP compatriots from Zangilan.
In the videos prepared by the State Committee, the residents of the region share their views on returning to their homeland.
Primary school teacher Lamiya Shikhaliyeva Ali emphasized that she watched the ceremony of laying the foundation of the school building in her hometown Zangilan with great joy and pride and said: "Restoration and construction works are underway in Zangilan, it will be renovated soon, and we will continue our education with our students there". She expressed her gratitude to the President, Supreme Commander-in-Chief Ilham Aliyev, First Vice-President Mehriban Aliyeva, the brave Azerbaijani Army that saved our lands from occupation, our heroic soldiers and officers, and prayed for God's mercy to our martyrs and healing to our veterans.