Meeting of veterans on the eve of Victory Day
Mətbuat xidmətinin məlumatı
04 November, 2022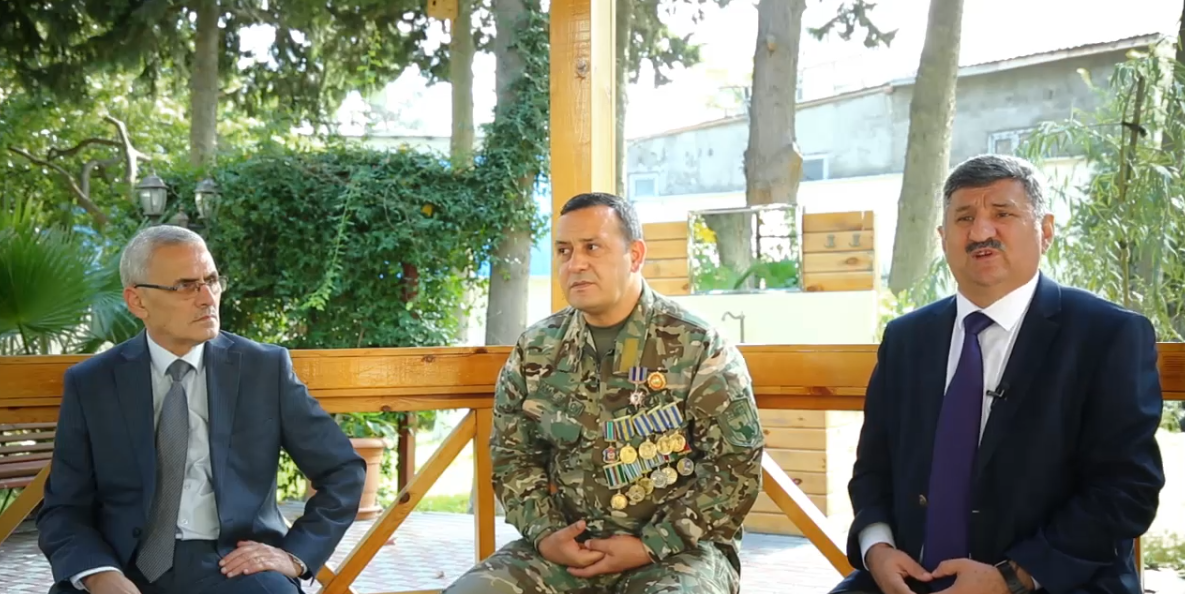 The second anniversary of the glorious Victory won by our brave Army in the 44-day Patriotic War under the leadership of the President, Supreme Commander-in-Chief Ilham Aliyev is approaching. This page of heroism occupies an exceptional place in the military history of Azerbaijan, it is a source of pride for our present and future generations. Thus, our lands were freed from occupation, we introduced ourselves to the world as a strong state and a strong nation.
A group of internally displaced veterans who participated in the first and second Karabakh wars met on the eve of the second anniversary of the great Victory and shared their views on the reasons for the past defeat and current victory, our achievements in the military field, as well as their impressions of the battle. Participants of the First Karabakh War, Rey Karimoghlu, Ali Humbatov, Fazail Asadov, participants of the Patriotic War, Amil Abilov, Shiraz Hasanov took part in the meeting.
The State Committee for the Affairs of Refugees and IDPs presents a video clip of the meeting.