Information of the Press Service
Mətbuat xidmətinin məlumatı
12 October, 2022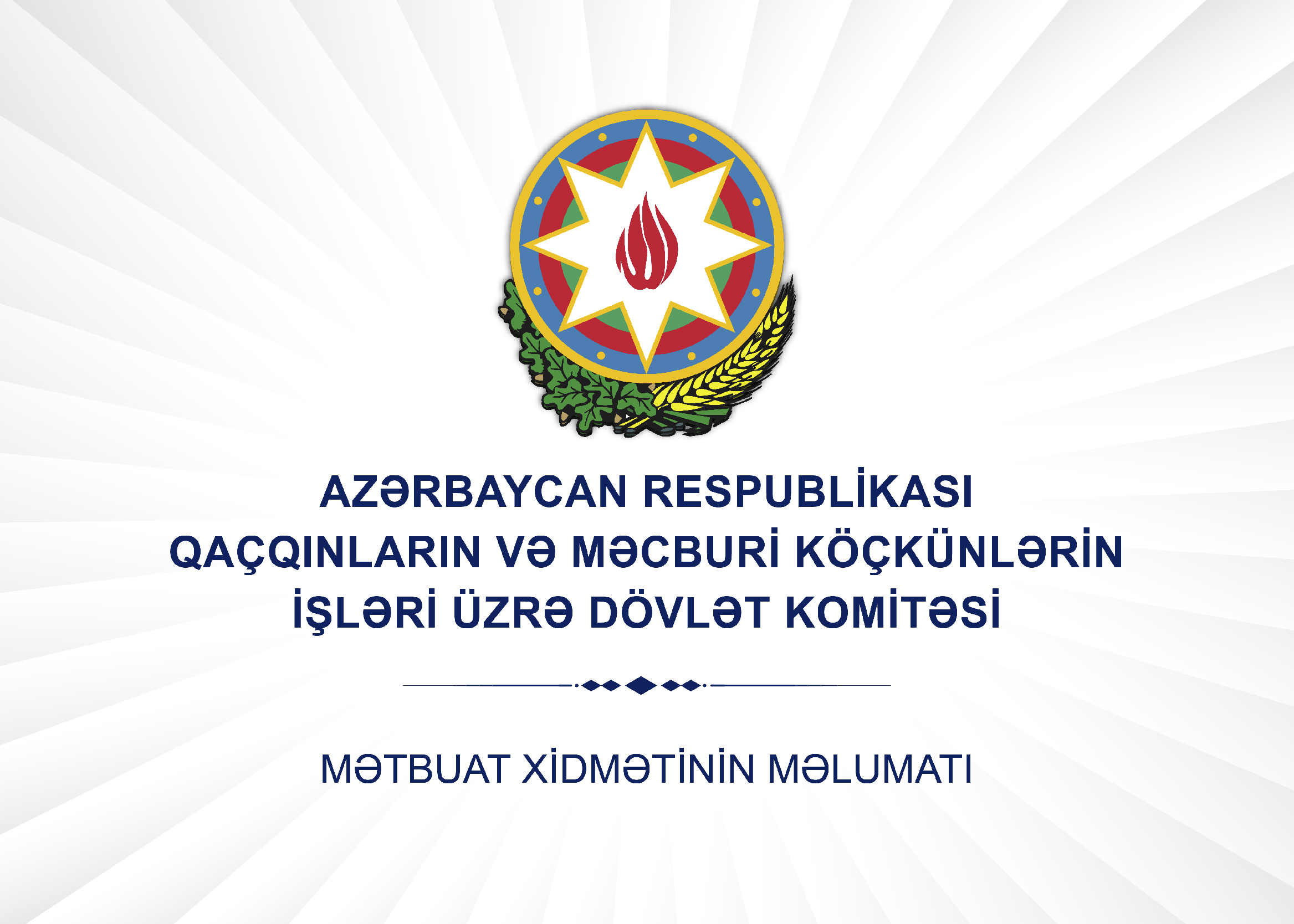 Some Internet media resources and social network users reported that IDPs protested in front of the administrative building of the State Committee for Affairs of Refugees and IDPs on October 11.
The Press Service of the State Committee brings to the attention of the public the results of the investigation conducted in connection with the applications of those persons. So that, one of the "protesters" - IDP Sadirzada Gulshan Said from Shusha city, was provided with a two-room apartment in the newly commissioned residential complex in Ramana settlement of Sabunchu district during the relocation of IDP families from the "Gizilgum sanatorium" located in Pirshaghi settlement of Sabunchu district of Baku in 2021. During the regular observation and inspection measures carried out by the employees of the housing and utility sector (HUS) serving the residential complex of the State Committee's Housing Department, it was determined that G. Sadirzada did not live in the apartment. From May 2021, when the residential area was presented, until today, the meter readings (for electricity, gas and water) of the said apartment have been zero. She herself admitted that she did not live in the apartment when she was at the reception at the State Committee the other day.
According to the current legislation, the lease contract is terminated by the State Committee if the lessee of the special-purpose residential area and their family members do not live in the residential area continuously for more than 3 months without a valid reason. For this reason, the contract signed with G. Sadirzada was terminated with a prior notification and her apartment was presented to the family of the IDP martyr family.
Another "protestor" - Hajiyeva Shabnam Telman, an IDP from Aghdam region, being a single mother and living in bad conditions in a temporary settlement, and taking into account her serious illness, the State Committee provided her with a one-room apartment in a residential complex built for IDPs in the Mushfigabad settlement of Garadagh district of Baku. In 2017, that apartment was given to Amirov Elgun Mazahir, an IDP from Fuzuli region, for temporary housing. However, he did not live in that apartment and illegally rented it to other people. For this reason, the lease contract concluded between the State Committee and Elgun Amirov was terminated in accordance with the legislation. When the apartment was emptied and presented to Sh. Hajiyeva, the relatives of the previous IDP tried to prevent it. Nevertheless, the apartment has been legally given to Sh. Hajiyeva, and the State Committee will ensure her accommodation in the apartment.
We remind once again that the control over the use of the apartments provided to the IDPs by them in accordance with the existing rules is carried out by the relevant structures of the State Committee, regular monitoring and inspection measures are organized. In case of violations of the current legislation, the concluded contract is terminated with a prior notification to the IDP.