The State Committee implements the project on recognizing qualifications of IDPs
Mətbuat xidmətinin məlumatı
01 August, 2022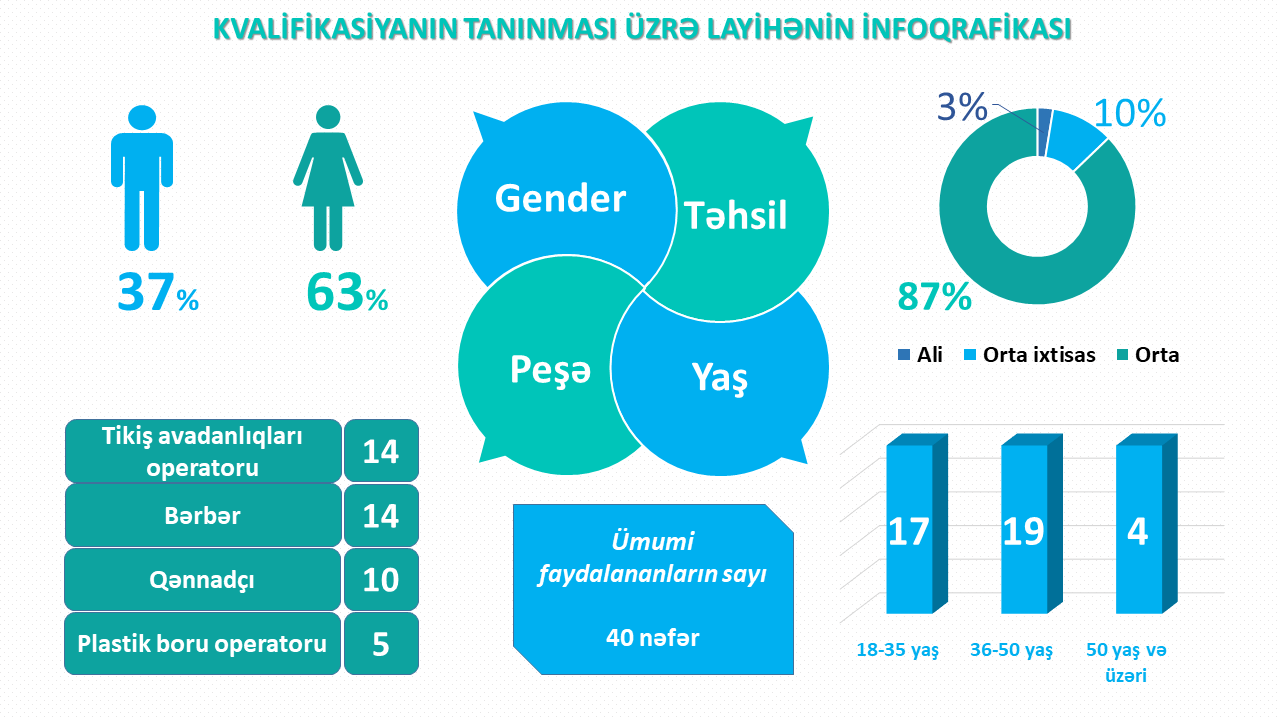 The State Committee for Affairs of Refugees and IDPs of the Republic of Azerbaijan jointly with the Education Quality Assurance Agency are implementing a project on recognition of qualifications of internally displaced persons, increasing self-employment opportunities and supporting state policy pursued in the field.
Some 40 IDPs are participating in the initial stage of the project that is aimed at ensuring sustainable employment and adaptation of those returning to liberated lands as part of the "Great return".
The target group of the project is IDPs who had no opportunity to get formal education. Participants of the project will get the opportunity to increase knowledge and skills needed for the following specialties: confectioner, sewing machine operators (seamstress and tailor), hairdresser, plastic pipe welder. After completion of the project participants will be provided with educational certificates (equivalent to vocational education certificate).