Information by the Press Service
Mətbuat xidmətinin məlumatı
06 March, 2019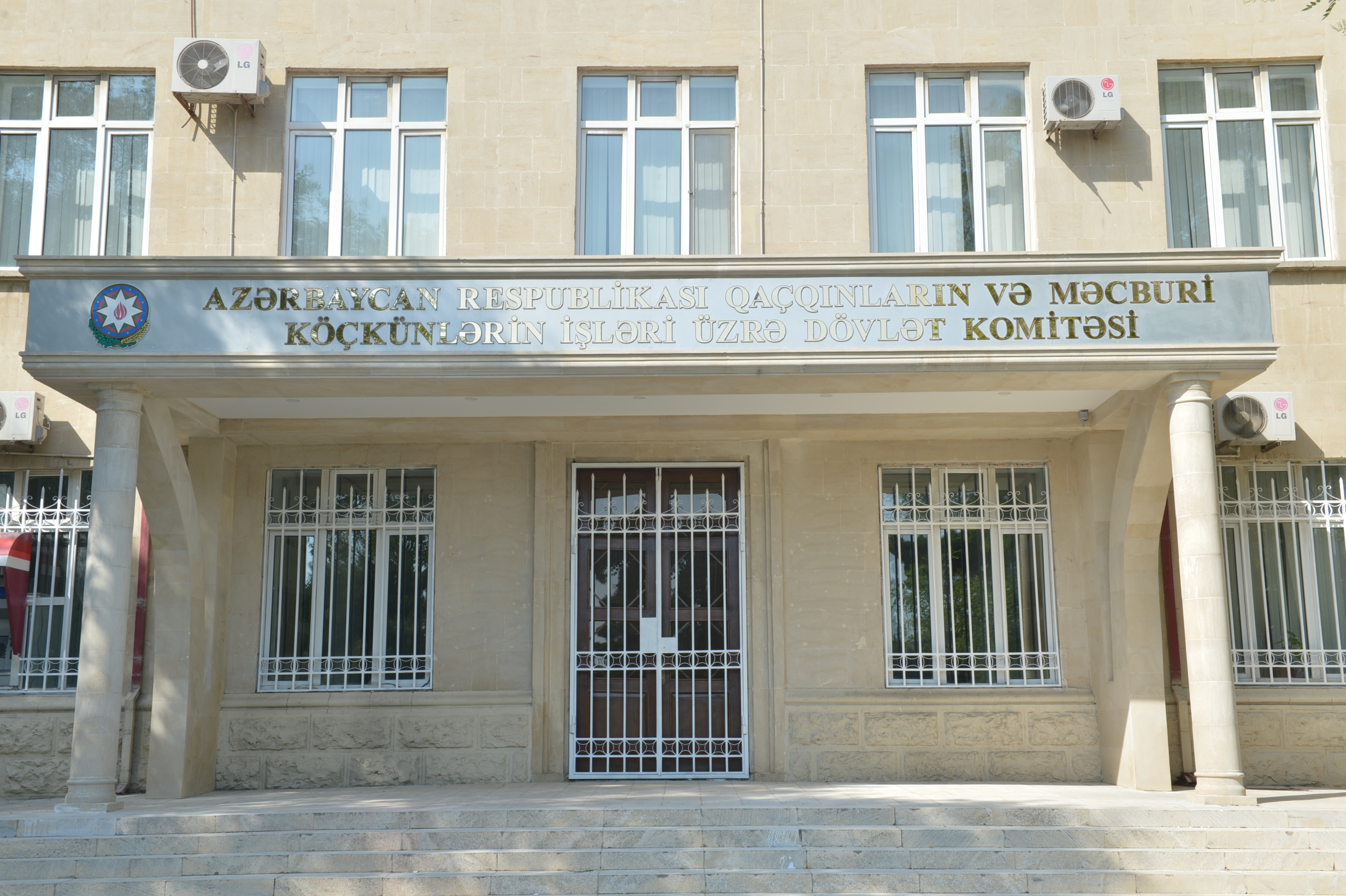 Fire broke out in the dormitory where IDPs temporarily settled at M.Mammadov Street in Narimanov district of Baku on March 5 at around 11.30 pm. 
Immediately after receiving information about the fire accident, Fuad Huseynov, deputy chairman of the State Committee for Refugees and IDPs, Mahir Abbaszada, director of the Social Development Fund of IDPs and other responsible officers visited the scene. 
After the fire, the commission established by the State Committee visited the scene and conducted census.
8 people were injured due to the poisonous effect of fire which broke out in the room of Sariyya Hajiyeva on the third floor of the dormitory and immediately taken to hospital. As a result of the accident, Eliza Aliyeva and Surkhay Aliyev, IDPs from Lachin, died.
The relevant department of the State Committee began repair works for the damaged part of the burnt room and corridor. Necessary measures are being taken to complete the repair works as soon as possible. 
Tents were installed for temporary shelter by Narimanov District Executive Power. 
The State Committee organized funeral and mourning ceremonies for those who lost their lives during the fire accident.
Causes of the fire are being investigated by the Ministry of Emergency Situations and prosecution authorities, and the damage done is being determined. After the investigation, the final opinion will be given. Relevant legal steps will be taken based on the opinion.