The representative of the International Organization for Migration visited the State Committee
Görüşlər
24 February, 2023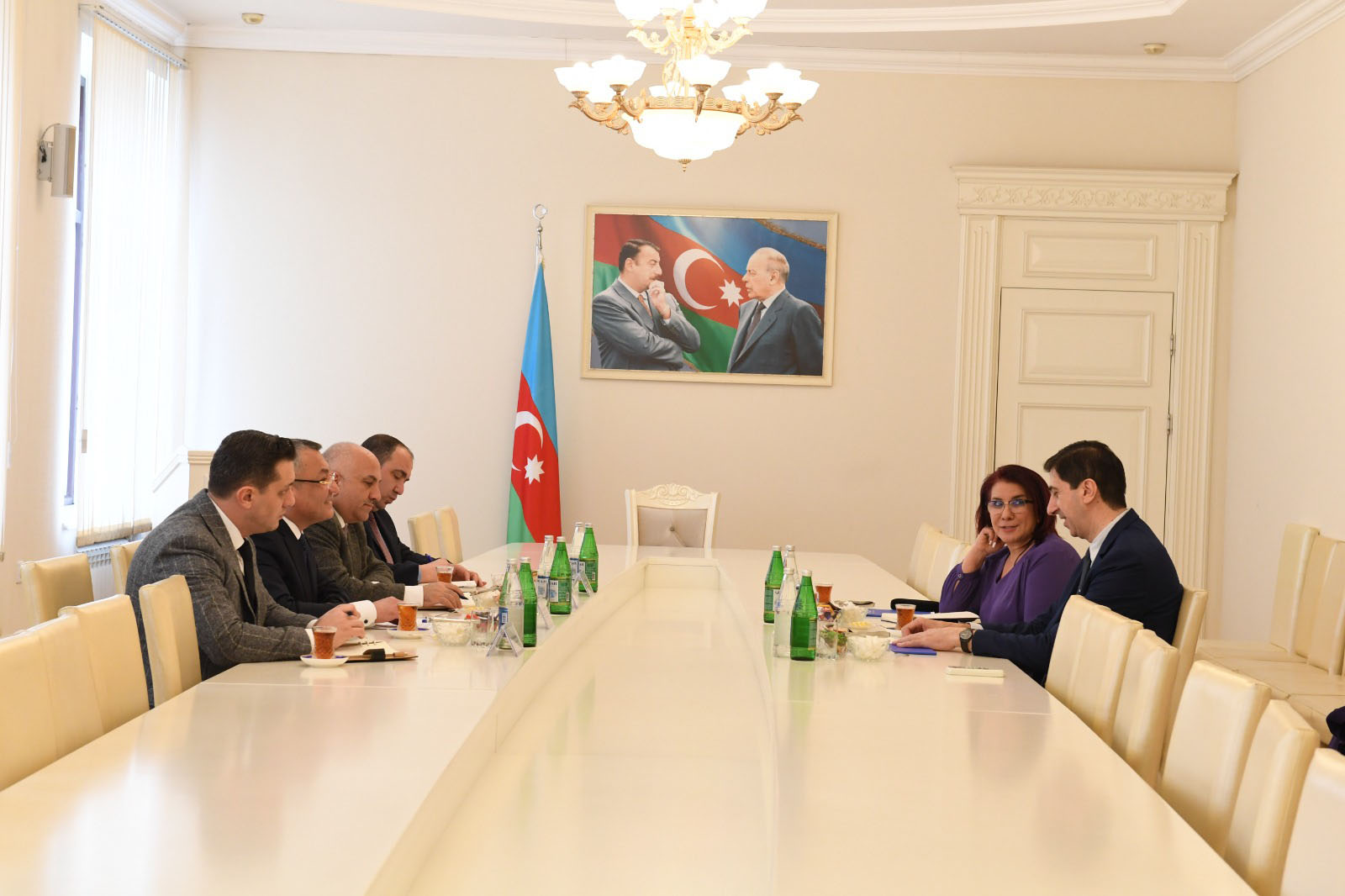 On February 24, Rovshan Rzayev, Chairman of the State Committee for Affairs of Refugees and IDPs of the Republic of Azerbaijan, met with Vladimir Georgiev, the head of the Azerbaijani delegation of the International Organization for Migration (IOM).
It was noted to the guest that President Ilham Aliyev pays special attention to the improvement of the living conditions of refugees and IDPs and the effective organization of their social protection, and First Vice-President Mehriban Aliyeva always shows sensitivity and effective support in solving their problems. At the meeting, it was brought to attention that large-scale projects are implemented by the state for the revival of Karabakh and Eastern Zangezur, to ensure sustainable settlement in those areas. It was reported that the State Committee will relocate the next families to Aghali village of Zangilan region in the near future.
At the meeting, it was noted that the support provided by international organizations from the first days of the problem of refugees and forced displacement in our country is highly appreciated. It was stated that the actions of the International Organization for Migration related to the restoration of underground water supplies and support to the communities, along with its actions in various fields, are particularly commendable.
Vladimir Georgiev thanked for the sincere meeting and emphasized that the measures necessary for the construction of underground water supplies are continued. It was stated that the International Organization for Migration is the first organization of the UN to start working in the territories liberated from occupation. Thus, the institution has started research related to underground water supplies in Horovlu village of Jabrayil region. At the same time, it was noted that the IOM can support the training necessary for IDPs related to the Great Return.
Other issues of mutual interest were discussed at the meeting.