The head of Japan's Fuji Optical Co. Ltd Dr. Akio Kanai visited Tartar region
Mətbuat xidmətinin məlumatı
06 September, 2022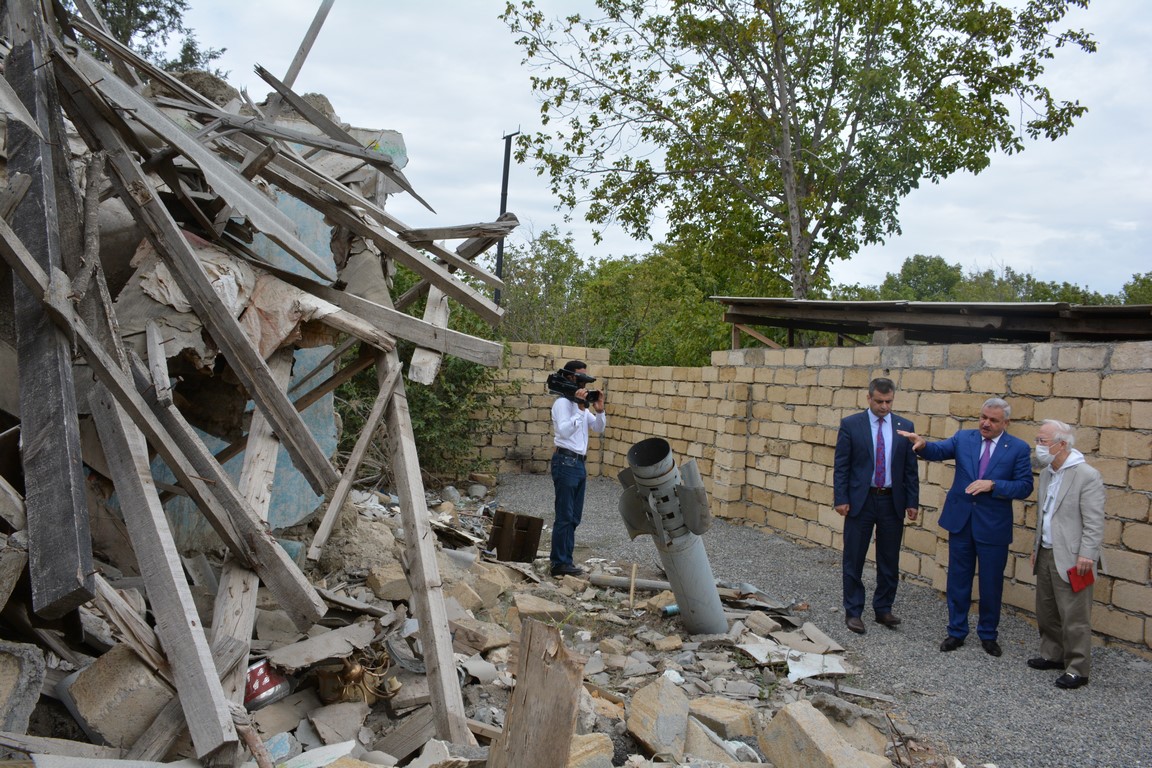 With the organization of the Embassy of Japan in Azerbaijan and the representative office of UNHCR in Azerbaijan, the head of Japan's Fuji Optical Co. Ltd Dr. Akio Kanai visited Azerbaijan. As part of the trip, he visited Tartar region to get to know the areas destroyed during the Patriotic War.
Dr. Akio Kanai was received by Mustagim Mammadov, the head of Tartar Region Executive Power. The head of the region informed him about the damage caused to Tartar region during the Patriotic War. It was noted that during the Patriotic War, 16277 cannons, tanks, grenades, and 21 prohibited rockets were fired at Tartar city and its settlements by Armenian terrorists. As a result, the infrastructure of the region, hundreds of residential houses, social facilities, including 12 nurseries-kindergartens, 16 general education schools, First Vocational School, Youth Center, 10 medical, 7 cultural institutions, 1 mosque, administrative buildings, vehicles, agriculture heavily damaged and destructed.
The peaceful population had 16 civilian martyrs, and 4 people who participated in the funeral were killed as a result of the firing of the city cemetery by Armenian vandals.
The guest got acquainted with the conditions created in the house museum of Sahib Ismayilov, a resident of Tartar city, Elman Safarov Street, which was destroyed as a result of the attack of the Armenian armed forces with Smerch missiles, which is now kept as evidence of Armenian vandalism, and got acquainted with the conditions created in the new house built in his place, looked at the shells fired by the Armenians from various types of rocket barrage systems and artillery installations into the Tartar region, the photo booths depicting the damage caused to the region during the Patriotic War, and then visited the area where the civil defense headquarters operated in the region during the war, the "Maragha-150" monument, which exposes the territorial claims of Armenians against Azerbaijan.
Dr. Akio Kanai expressed his satisfaction for detailed information and warm welcome.