Training was organized for the young employees of the State Committee
Mətbuat xidmətinin məlumatı
02 September, 2022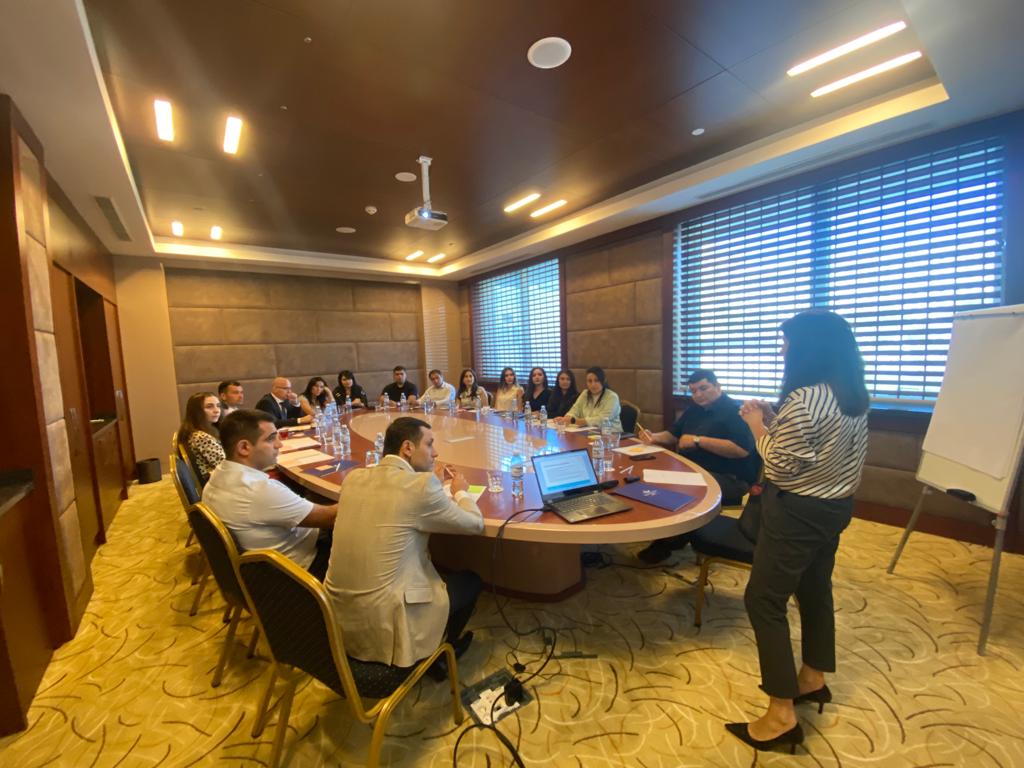 A group of young employees of the State Committee for Affairs of Refugees and IDPs of the Republic of Azerbaijan was involved in communication skills development training.
The training was moderated by Konul Guliyeva, a specialist-trainer of Dadashsoy Group, one of the well-known companies in our country in the field of vocational training.
The main goal of the training was to improve theoretical knowledge, communication skills, communication techniques, the importance of body language, sound and image in communication, formulating problems and their solutions, and increasing the knowledge and experience of the committee's young employees regarding the role of communication skills in solving the problems of people of different categories.
At the end of the training, certificates were presented to the participants.