Aghali residents brought a new life to these lands
Mətbuat xidmətinin məlumatı
29 JULY, 2022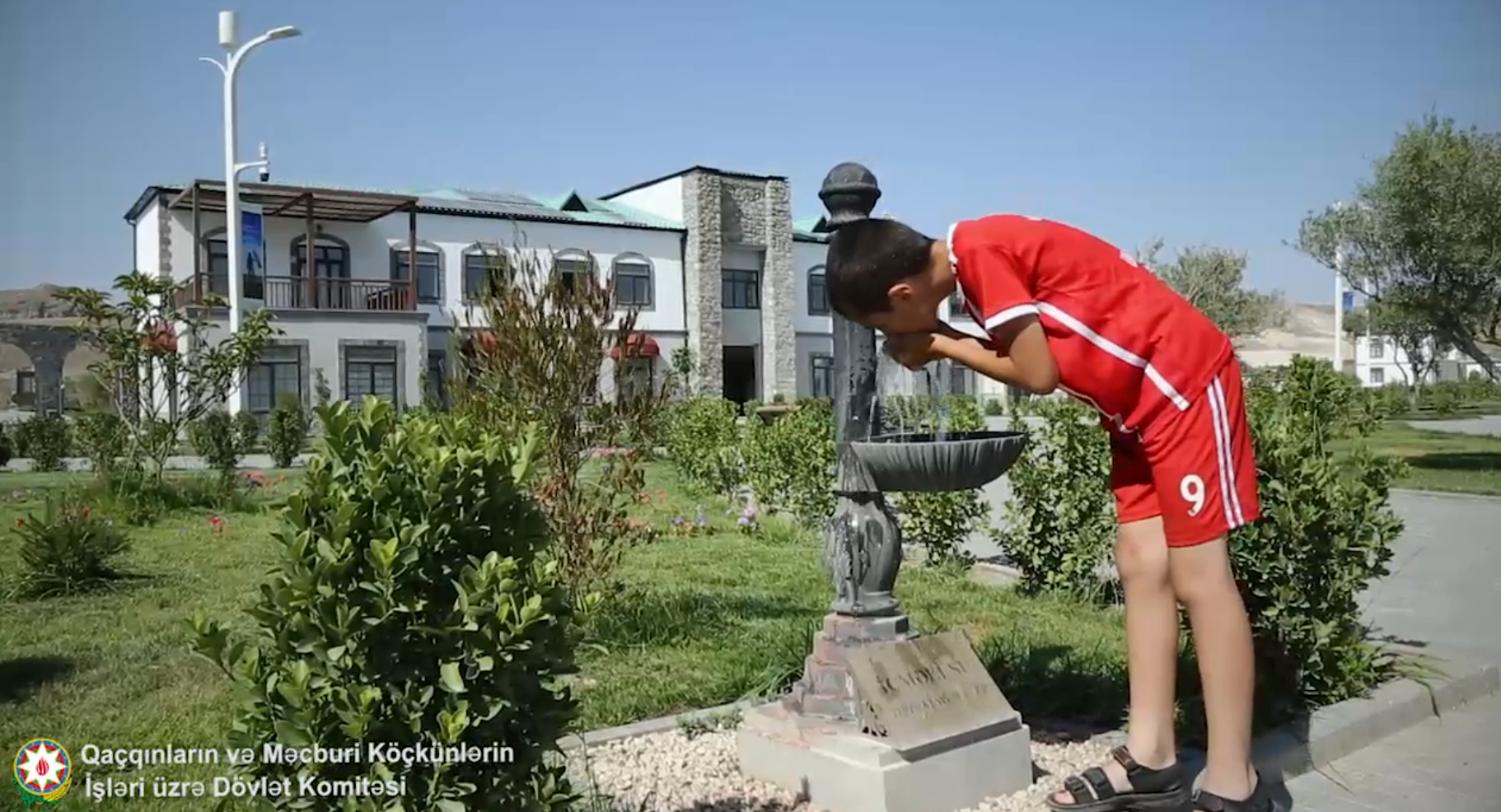 Residents relocated to Aghali village of Zangilan region shared their views on living conditions, adaptation process and future plans. On July 19, 2022, the Nabiyev family, who came to "Smart village" with the first migration caravan, expressed their satisfaction with the created conditions, infrastructure and return to their native village. The head of the family, Habib Nabiyev, expressed his gratitude to the Commander-in-Chief Mr. Ilham Aliyev, the mighty Azerbaijani army, our martyrs and selfless veterans who died for the liberation of our occupied lands. On behalf of the family members, he expressed his gratitude to President Ilham Aliyev, who gave relevant instructions for the rapid reconstruction of the village, and emphasized that all conditions have been created and they are satisfied with these conditions.
It should be noted that 41 apartments rebuilt within the framework of the "smart village" concept in Aghali village, Zangilan region, were handed over to their former owners on July 19-25. 201 villagers, longing for their homeland, breathed new life into these lands. The return of our former internally displaced compatriots to their ancestral homes has awakened nature as well as life in Aghali. Families who have just started living in the village have started small farms in their backyards.
The residents of Aghali, whom we filmed the other day, spoke about the joy of returning to their homeland, as well as the works they had done.