201 residents of Aghali village returned to their homeland
Mətbuat xidmətinin məlumatı
25 JULY, 2022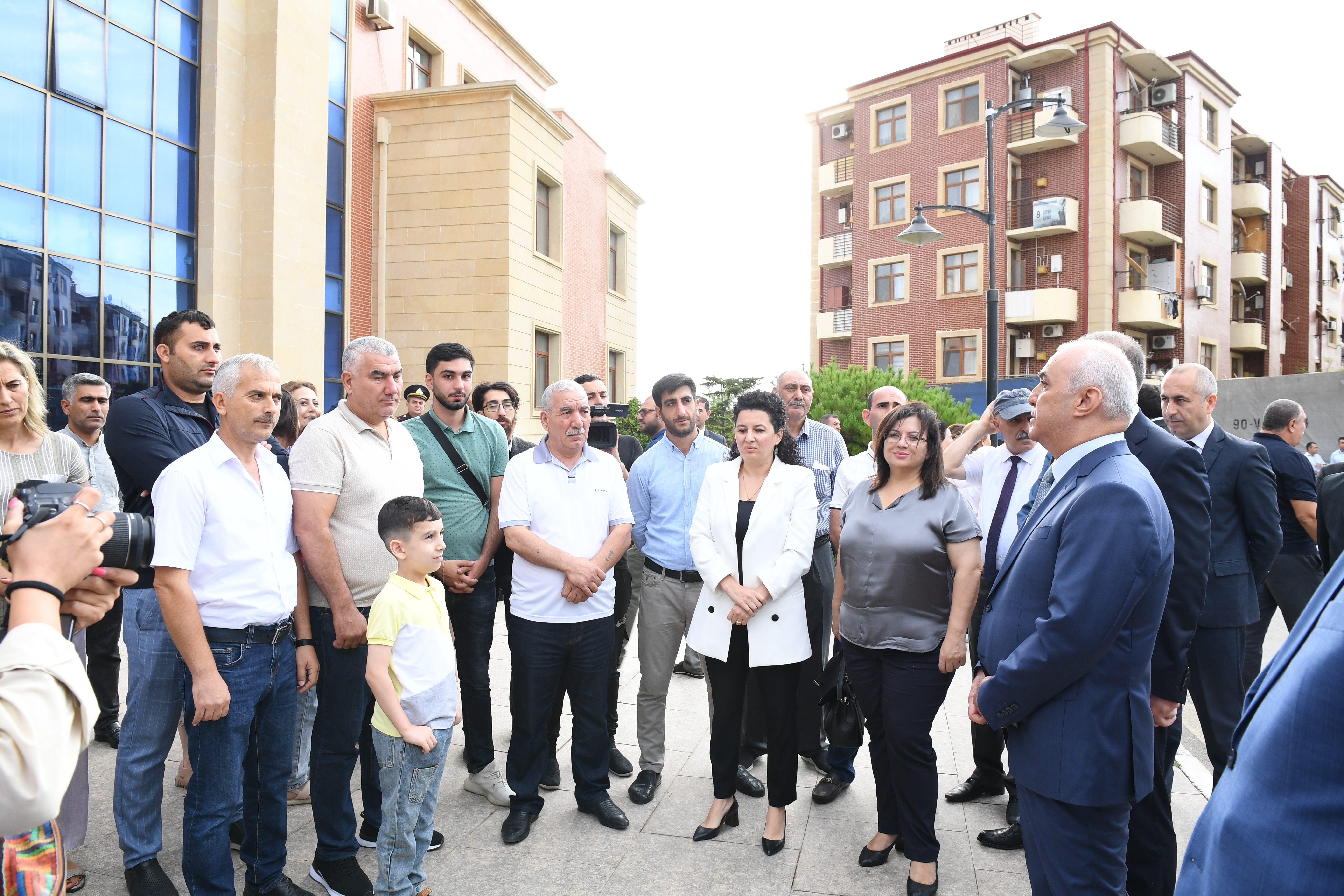 In Zangilan region, the first stage of population relocation to Aghali village, which was rebuilt based on the "smart village" concept, has been completed. On July 25, the next, fourth migration caravan of this stage was sent from "Zangilan" town in Masazir village of Absheron district.
Eldar Zeynalov, chief of staff of the State Committee for Affairs of Refugees and IDPs, Natig Huseynov, director of the committee's Repatriation Department, Ramiz Hasanov, head of the Zangilan Region Executive Power, and other officials took part in the farewell ceremony.
Another 55 people - 11 families were sent to Aghali village with vehicles allocated by the State Committee for permanent settlement. Residents of each of the 1st, 2nd and 3rd Aghali villages are among those relocated. According to the current legislation, IDPs will be able to take advantage of social protection measures determined by the state for three years after returning to their permanent residential places.
The distribution of houses was carried out by draw based on the currently applicable rules for providing new residential areas to IDPs, the principles of transparency and fairness. The draw was held some time ago in the Repatriation Department of the State Committee.
It should be noted that this return is the conclusion of the first stage of relocation of the residents of Aghali village to new residential areas by the State Committee for Affairs of Refugees and IDPs. So far, 41 families - 201 people - have been relocated to Aghali village of Zangilan region.