I am so proud that the organization that I have been serving for about 20 years was awarded the "Nobel Prize"
Mətbuat xidmətinin məlumatı
15 October, 2021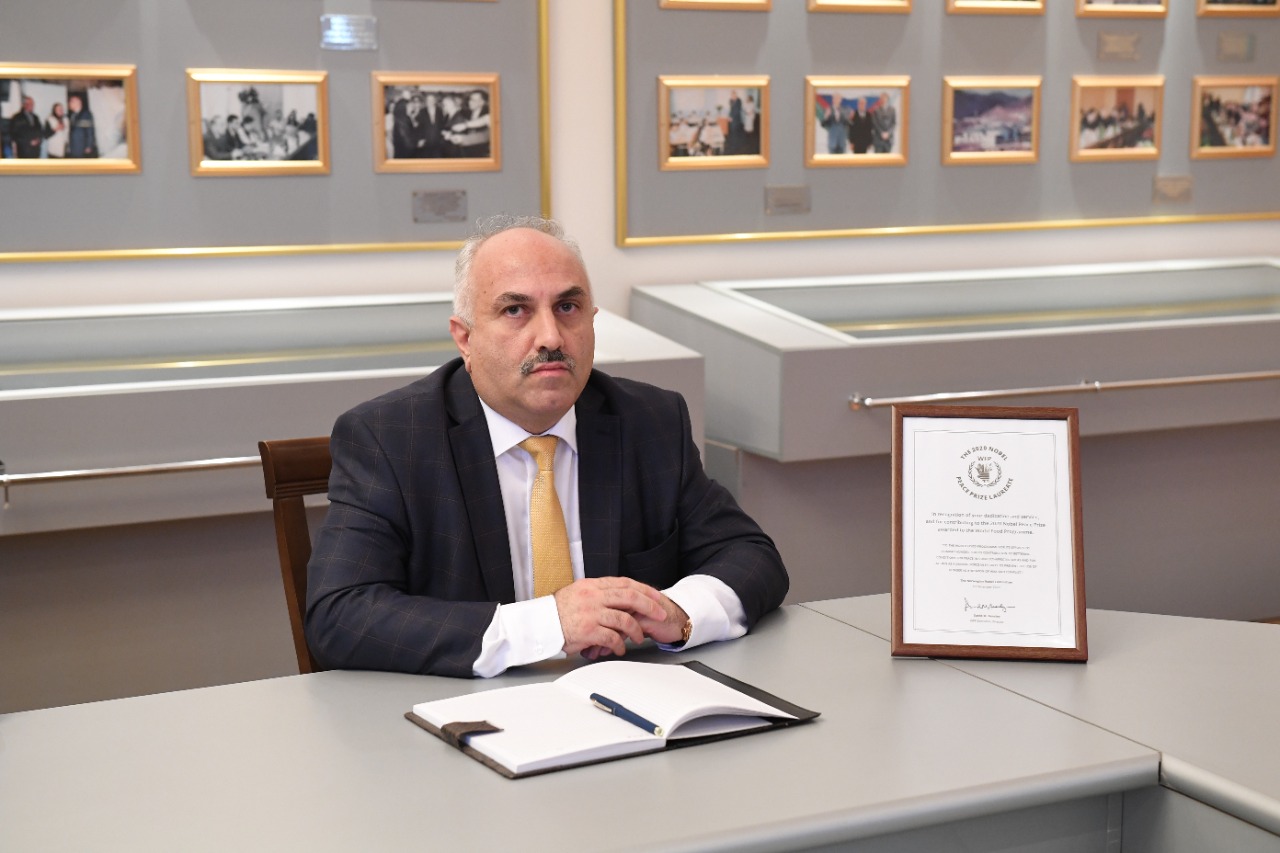 David Beasley, the Executive Director of the UN World Food Programme (WFP) at the UN Under-Secretary-General level that was awarded the Nobel Peace Prize 2020 for its efforts to combat hunger, for its contribution to bettering conditions for peace in conflict-affected areas thanked Fuad Huseynov, Deputy Chairman of the State Committee for Affairs of Refugees and Internally Displaced Persons of the Republic of Azerbaijan who have served for various structures of the committee before for a long time, on this occasion. The important document delivered to its owner on the eve of October 16 – World Food Day made him and his colleagues happy.
David Beasley said that Fuad Huseynov also contributed to the award of this important and prestigious prize of the organization directed by David Beasley with his devoted service and thanked him for this.
"I am so proud that the organization that I have been serving for about 20 years was awarded the "Nobel Prize. Furthermore, another fact that makes us proud is that a certain part of financial resource of this prize was earned by Nobel brothers in oil fields in Baku".
The Deputy Chairman of the Committee also noted that as result of liberation of dear Karabakh thanks to the military, political and diplomatic power of Mr. President, Victorious Supreme Commander-in-Chief, and bravery of our glorious army and at the cost of our martyrs and veterans' lives, the period of IDPs is about to end. Wealthy potential of Karabakh that will be restored and turned into the heaven soon will be used not only for the well-being of our people, but also will contribute to international organizations and countries, including the World Food Program. The Great Return and the prosperity and improvement of the liberated territories will be logical end of the IDP period and will introduce a new model to the world.