Ilham Aliyev examined progress of construction in village of Zabukh of Lachin district
Official news
27 MAY, 2023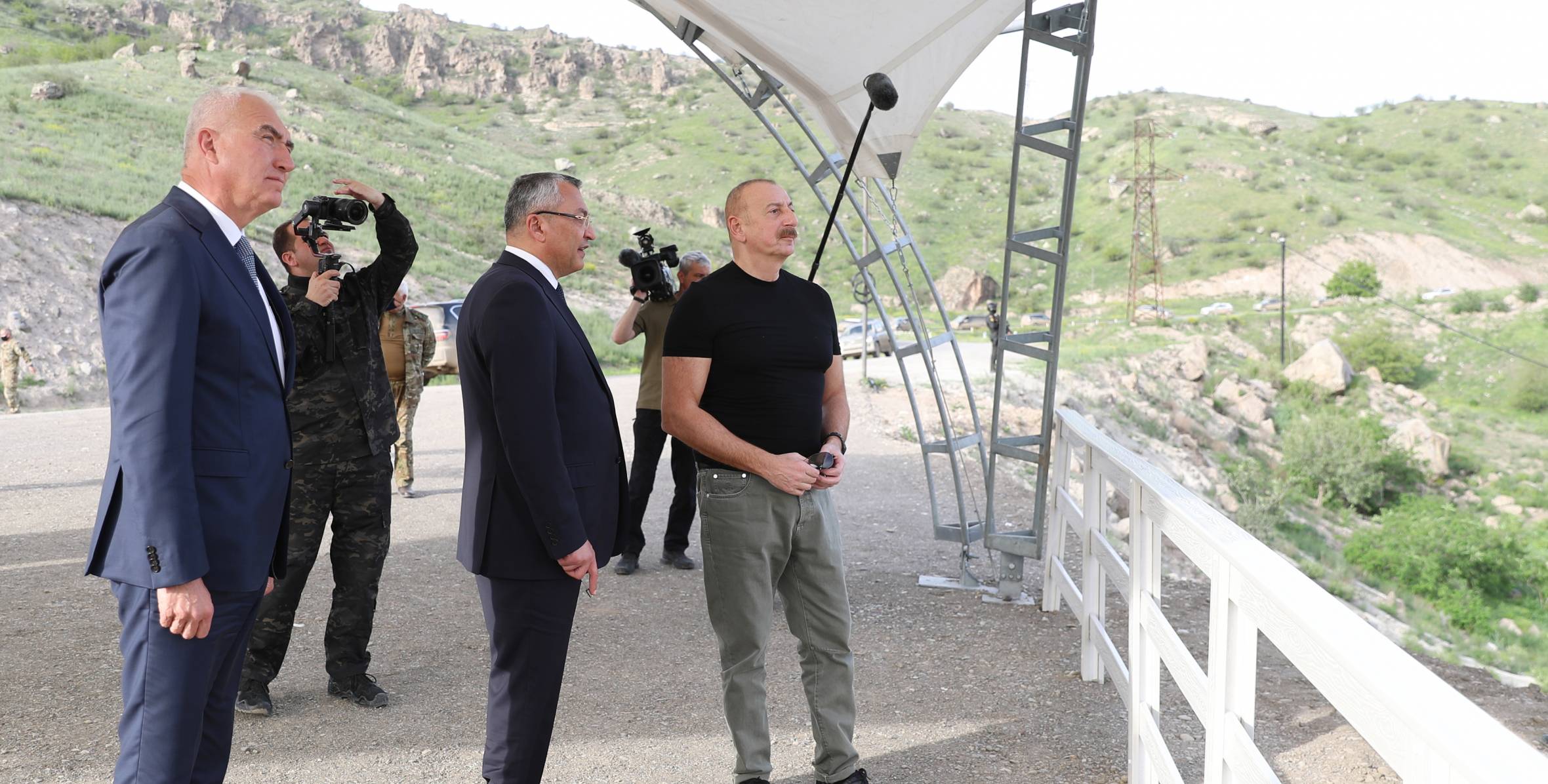 President of the Republic of Azerbaijan Ilham Aliyev has viewed the progress of construction works carried out in the village of Zabukh of the Lachin district.
Chairman of the State Committee for Refugee and IDP Affairs Rovshan Rzayev informed the Azerbaijani President of the works done in the village.
About 245 families are planned to be relocated to the village of Zabukh, which has a total area of 81 hectares. The first phase will see the relocation of 223 families. A 50-seat kindergarten, administrative building, and medical center were built in the village.
The "green energy" will be used to light houses and streets.