The meeting was held at State Committee with the representative of international organization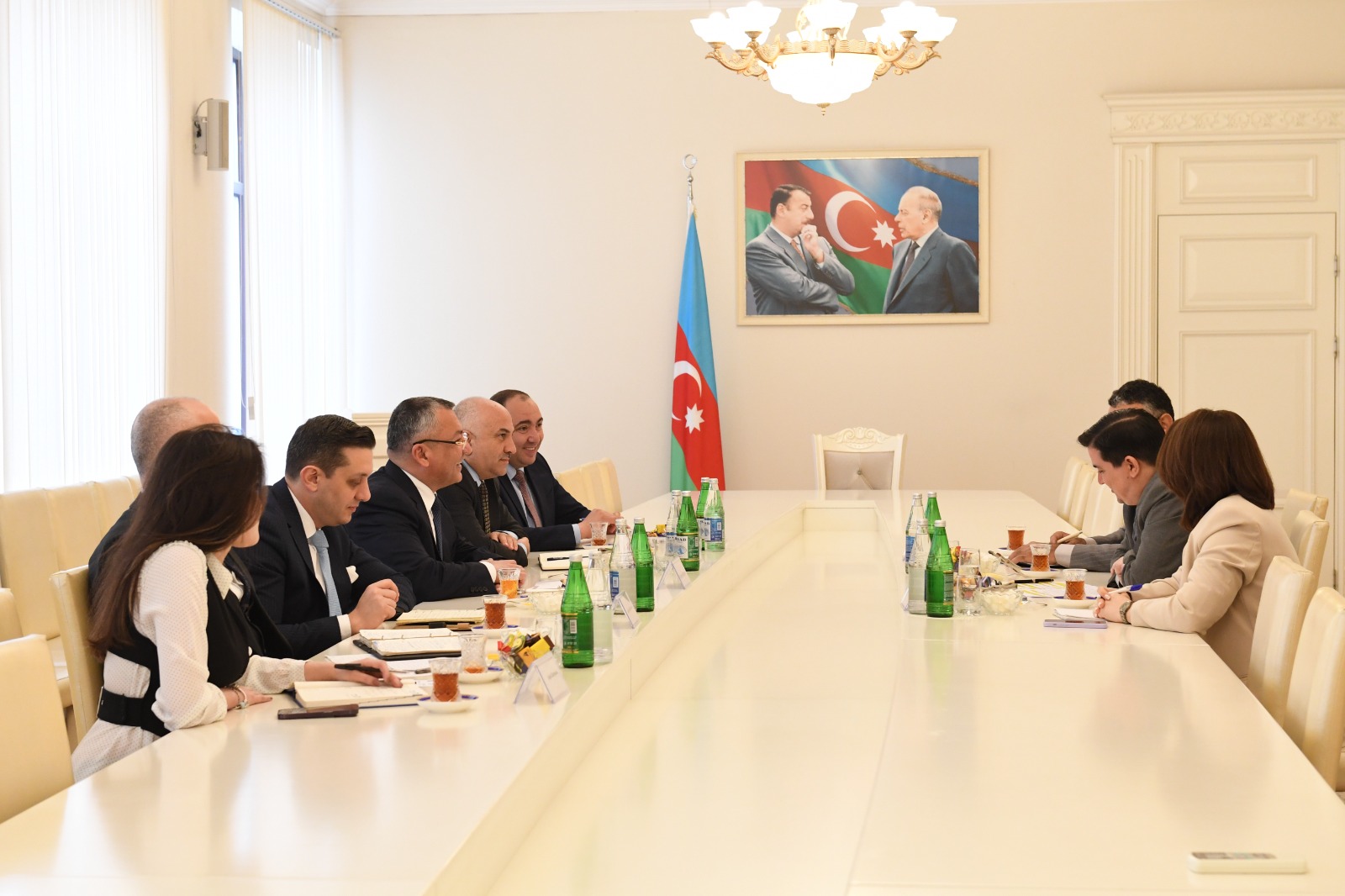 The chairman of State Committee for Affairs of Refugees and IDPs, met with acting resident representative of the UN Development Program in Azerbaijan Nuno Queiros on March 30. 
The guest was informed of state measures taken in order to ensure social protection of refugees and IDPs, improve their living conditions, increase their employment and solve current problems, as well the works performed within the I State Program on Great Return. It was noted that the President Ilham Aliyev defined as a priority task the provision of phased return of the citizens who had lost their permanent residences and had been internally displaced for many years as a result of the occupation policy of Armenia, and first vice- president Mehriban Aliyeva was always sensitive to the solution of their problems.
It was noted that the government performed the works and implemented large- scale projects in order to restore and reconstruct the territories liberated from the occupation. The measures were taken in order to ensure voluntary, safe and proper return of Internally Displaced Persons in accordance with the principles of international law and to ensure their sustainable settlement in their native lands. During the surveys among the IDPs, absolute majority of them expressed their intention to return to liberated territories.
It was emphasized that the mine threat on liberated territories, its causing grave consequences and human casualties, as well the attempts of Armenia to commit the mine terror in our lands even after the defeat in the 44-day war prevented the acceleration of the Great Return. At the same time, the satisfaction was expressed with the support of the UN Development Program to strengthening and expanding the demining potential in our country. The participation of international organizations, especially the UN institutions in the solution of the problem of refugees and IDPs in our country was also highly appreciated.
Nuno Queiros expressed his gratitude for warm meeting and said that they were ready for possible cooperation in the projects implemented by the government in order to revive Karabakh and East Zangazur and to ensure sustainable settlement of the residents who were going to return. It was noted that within the "Empowerment of the women included in vulnerable groups affected by the conflict in Azerbaijan and creating equal opportunities for them in order to eliminate the obstacles that prevent increasing economic and social participation" project, jointly implemented by the UNDP, State Committee and other institutions and organizations, in order to increase the durability against the conflicts and traumas of the women affected by the conflicts against the conflict, recently established Women Resource Centers functioned in Barda, Aghjabadi and Tartar regions. The measures shall be continued in this field.