The chairman of the State Committee received citizens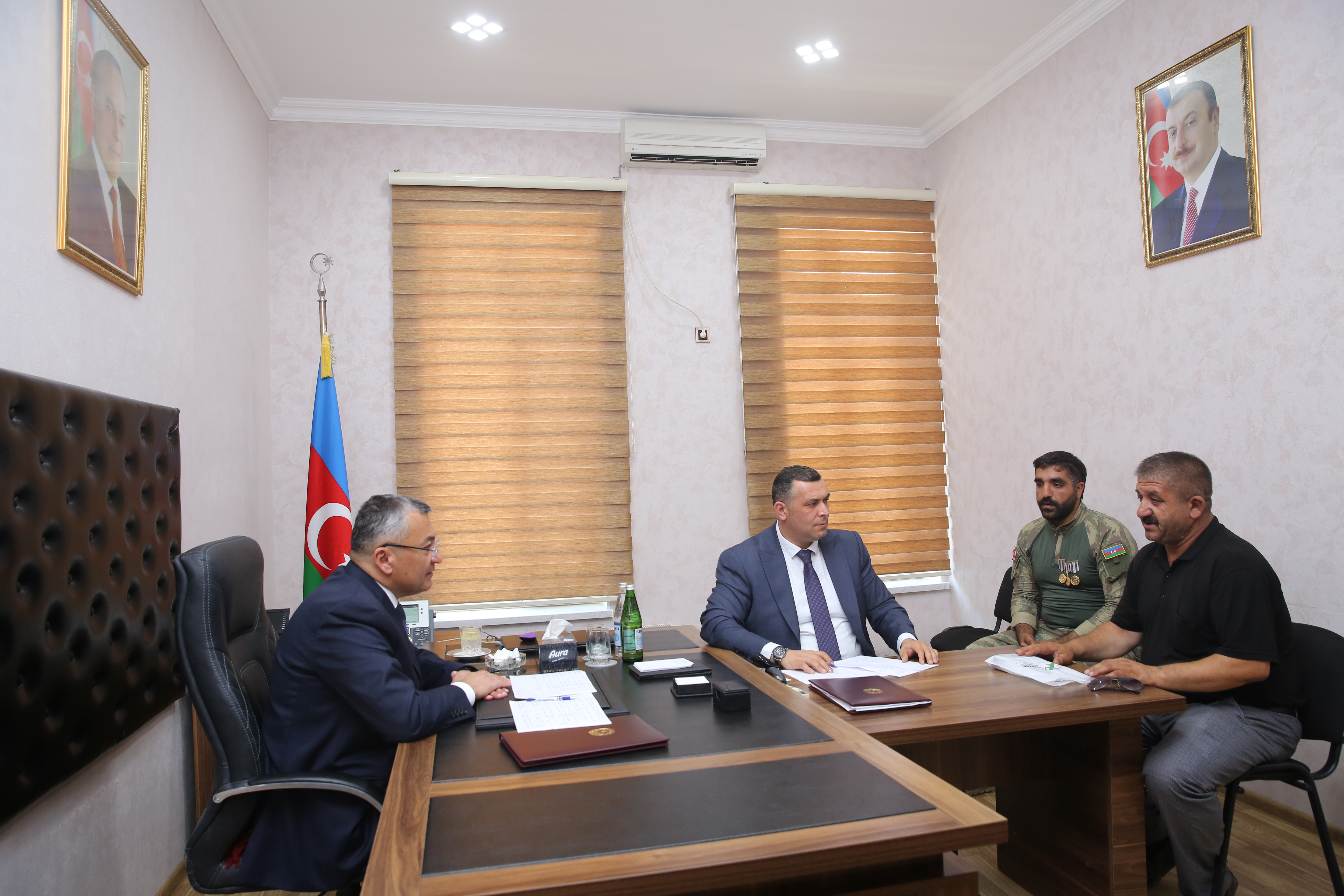 On July 19, Rovshan Rzayev, the chairman of the State Committee for Affairs of Refugees and IDPs, met with the citizens who were registered for reception on a first-come, first-served basis, heard their appeals, and answered their questions.
It was brought to attention that President Ilham Aliyev always pays attention and care to IDPs, preparations are already being made for their return to their homeland, security measures are being taken and infrastructure projects are being implemented in the liberated areas for this purpose. It was noted that First Vice-President Mrs. Mehriban Aliyeva monitors the resolution of issues related to IDPs and treats their appeals with special sensitivity.
It was noted with satisfaction that the return of IDPs to their homeland - to territories liberated from occupation has begun. It was reported that the first migration caravan was sent from Baku to Aghali village, which was built within the "smart village" concept in Zangilan region. At the initial stage, 41 internally displaced families will be accommodated in the village by the committee. The relocation of the population to Aghali will continue.
The IDPs, whom the chairman of the committee received individually, also expressed their confidence that they will soon return to their homeland. The appeals of the citizens attending the reception were mainly related to the improvement of housing and living conditions, utilities, status, single monthly allowance, employment, return to the territories liberated from occupation and other issues.