Reception of citizens was held at the State Committee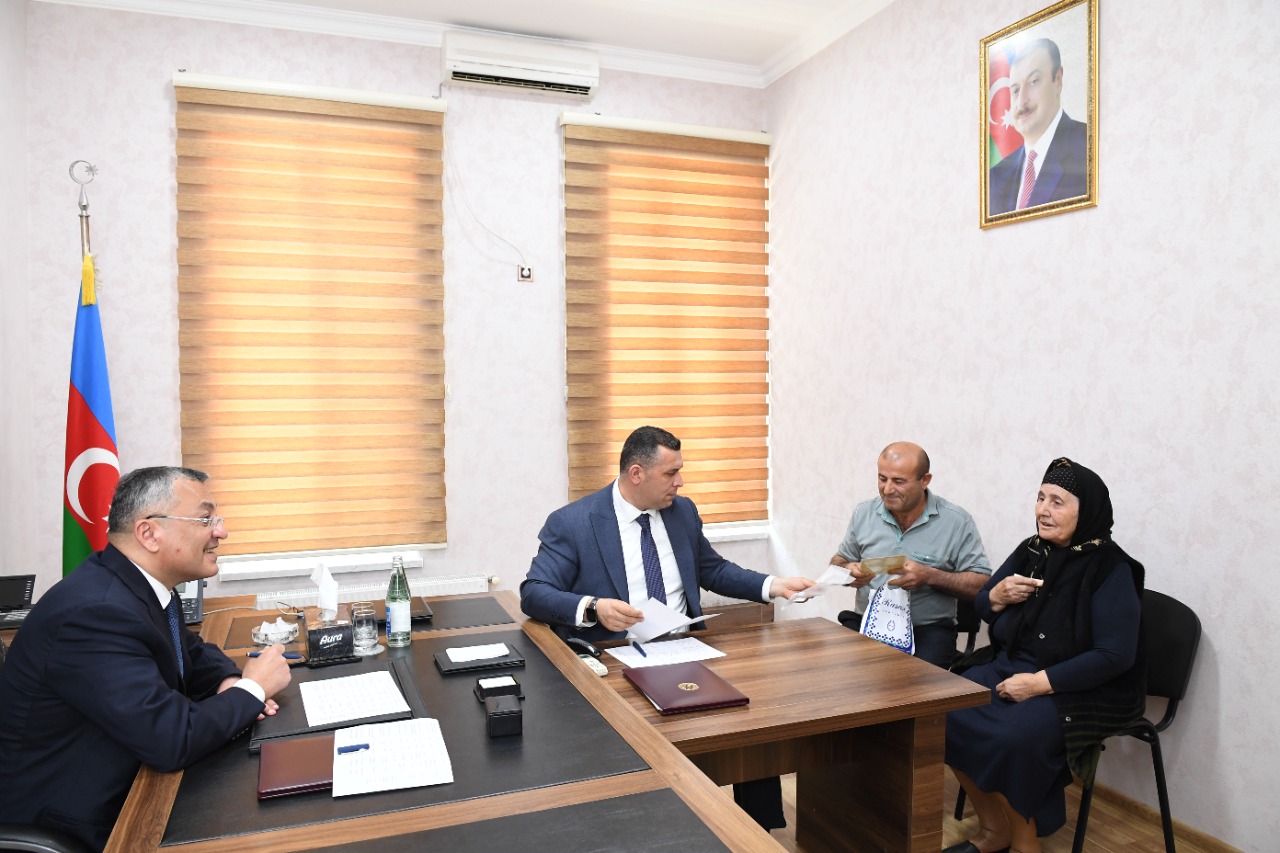 On June 7, Chairman of the State Committee for Affairs of Refugees and IDPs Rovshan Rzayev held another reception of citizens.
The Chairman of the Committee firstly heard the appeals of the citizens registered for the reception on a rotating basis and answered their questions.
It was noted that President Ilham Aliyev always pays attention and care to the IDPs, preparations are already made for their return to their homeland, and for this purpose, security measures and infrastructure projects are being implemented in the liberated territories. It was noted that First Vice President Mehriban Aliyeva monitors the settlement of issues related to IDPs and is particularly sensitive to their appeals.
The appeals of the IDPs, received individually by the Chairman of the Committee, were mainly related to the improvement of housing and living conditions, utility services, status, a single monthly allowance, employment, return to the liberated territories and other issues. Citizens were told that their appeals and issues will be investigated and resolved in accordance with the legislation.
According to the mentoring program of the "Rise" competition, the winner of this competition Khamis Seyranov also took part in the reception of citizens. The mentoring program with the winner of the "Rise" competition at the State Committee has been implemented since October last year. The Chairman of the Committee regularly meets with Khamis Seyranov, whom he mentors, shares his management experience with him in accordance with the relevant action plan, and gives advice on personal development issues. Participating in the next reception of citizens at the State Committee, Khamis Seyranov had the opportunity to get acquainted with the issues of interest to IDPs.