The Chairman of State Committee met with the experts of the UN, World Bank and EU joint evaluation mission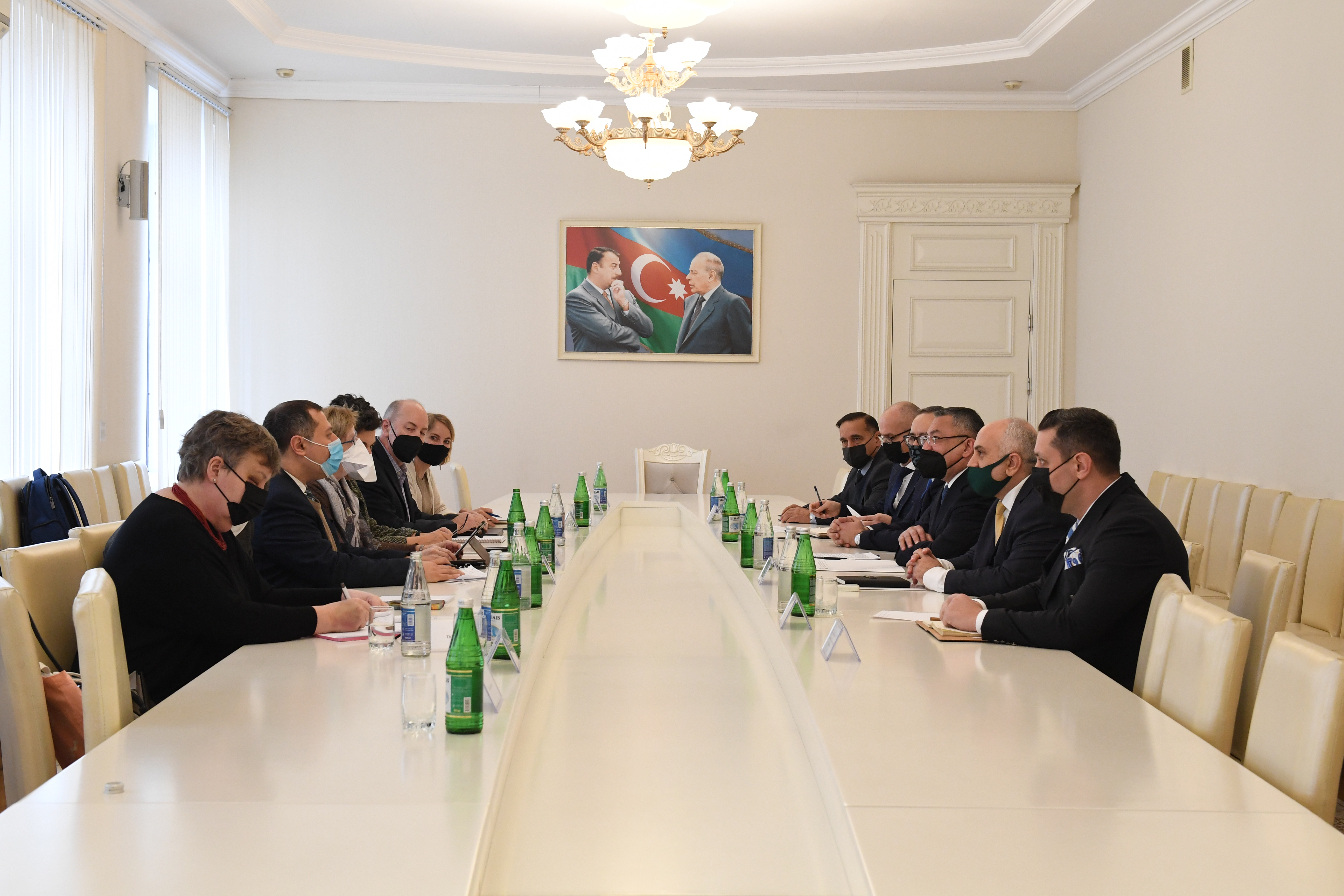 The Chairman of State Committee for Affairs of Refugees and IDPs, Mr. Rovshan Rzayev met with the experts of the UN, World Bank and EU joint evaluation mission on March 15.
The guests were informed in detail of the causes of the problem of the refugees and IDPs resettlement in Azerbaijan, state policy implemented in order to solve this problem, as well the activities of the committee. It was noted that President Ilham Aliyev paid special attention to the organization of social protection of IDPs, improvement of their living conditions and employment, that the initiatives of the first vice president Mrs. Mehriban Aliyeva in this field were of great importance. It was noted that the government of Azerbaijan had started extensive restoration and construction works on the territories that had been occupied by Armenia for approximately thirty years and liberated after the 44-day war last year, that the preparation works were performed for voluntary return of the IDPs to their historical lands in safe conditions. It was mentioned that large-scale pollution of occupied territories with the mines and complete destruction of residential areas slowed down the Great Return process, as well instant enforcement of the return right of IDPs.
The guests were informed of the restoration and reconstruction works that had been performed on liberated territories, the matters of preparation for the Great Return, reintegration and sustainable settlement process, as well the works that had been performed in State Committee related to it.
The representatives of international organization expressed their gratitude for warm reception and produced the information about main directions of the activities that had been implemented by the organizations they represented in our country in accordance with their mandate, the measures they could take related to the return to liberated territories, as well the opportunities for the cooperation with State Committee in the conditions of new situation.
Sultan Hajiyev, senior advisor of Digital media sector of the Department for work with non-governmental organizations of the Administration of the president of the Republic of Azerbaijan, also attended the meeting where the exchange of views was held related to interesting matters.