Chairman of the State Committee held another video reception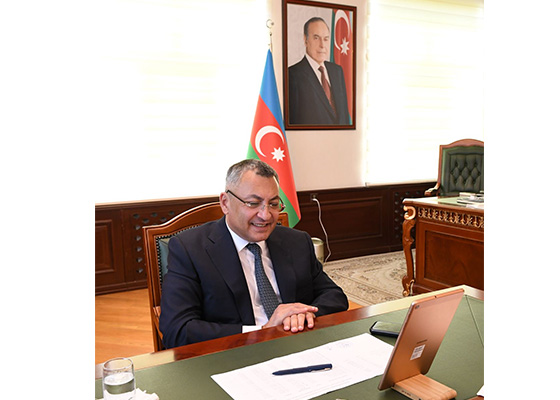 The State Committee for Refugees and IDPs performs its functions pursuant to the requirements and rules defined by the Operational Headquarters under the Cabinet of Ministers within the framework of state measures taken to prevent the widespread of coronavirus (COVID-19) in our country.
On August 25, the Chairman of the Committee Rovshan Rzayev held another video reception, listened to the appeals of citizens registered for the reception in advance by turns and answered their questions.    
It was stated that the perfect political line pursued by the President Ilham Aliyev ensures the comprehensive and sustainable development of the country, consistent implementation of all social projects, and the necessary measures are being taken to protect the people in emergency situations related to the global pandemic, to prevent the spread of coronavirus. In these conditions, the importance of not only the measures taken by the government, but also actions of the whole society, including refugees and IDPs arising out of social responsibility and work done was underlined. It was noted that the President Ilham Aliyev defined addressing the problems of IDPs as one of the priorities of social policy. Measures are being taken to improve their housing and living conditions, and new residential complexes are being built in Baku and the regions. The First Vice President Mrs. Mehriban Aliyeva also pays particular attention and care to the solution of housing, education and health problems of IDPs, and important work is being done in this area.  
Video reception  lasted more than four hours.The appeal of more than 40 citizens, many of whom were IDPs was heard  and formalised.Appeals were mainly related to the problems of housing and living conditions, single monthly allowance, employment, status and other issues.
It should be noted that you can register for online receptions of committee officials by dialing (012) 525-41-03 or (055) 900-12-40. In this case, citizens shall provide their contact details, phone numbers and indicate which official they want to be received by. Video reception is made by turns, with a call to citizens from the Committee.