State Committee holds a meeting with UNHCR representative in Azerbaijan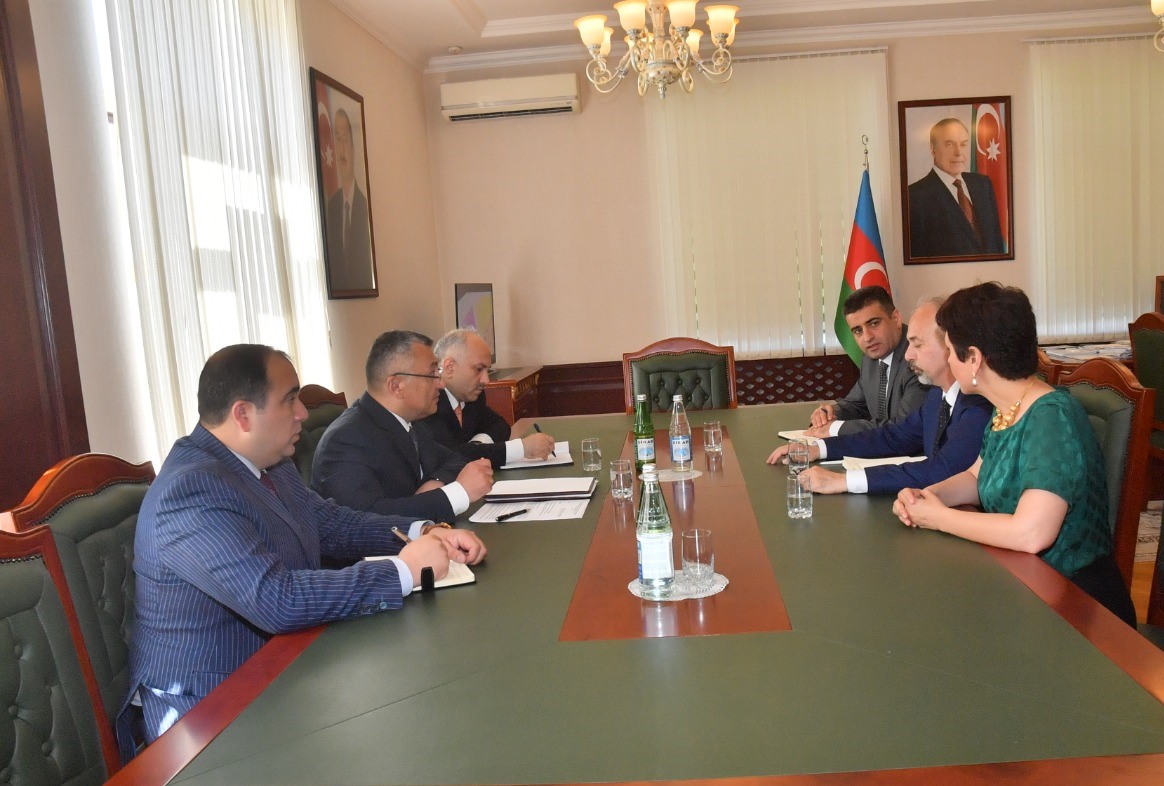 On June 3, Rovshan Rzayev, Chairman of the State Committee on Affairs of Refugees and Internally Displaced Persons, met with the Representative of the UN High Commissioner for Refugees in Azerbaijan Guido Ambroso.
The Chairman of the State Committee informed the guest about the goals and results of the state policy on refugees and internally displaced persons in our country and recent measures. It was noted that President Ilham Aliyev has made important decisions on strengthening social protection of the persons from this category and improving their living conditions. The number of settlements built for them is increasing year after year, and thousands of IDP families move to new apartments every year. First Vice President Mehriban Aliyeva keeps solving problems of IDPs in the focus of attention.
At the same time, the guest was informed about the large-scale activities by Azerbaijan aimed at donation and improving the situation IDPs in the direction of humanitarian assistance to many countries. It was noted that the projects implemented by international organizations in regard with internally displaced persons in the country today are moral support for them. Regardless of their material value, the projects implemented by UN agencies for IDPs education, health and other areas were appreciated.
Representative of UN High Commissioner for Refugees in Azerbaijan Guido Ambroso expressed his gratitude for the reception.
The sides exchanged views on issues of mutual interest.