Chairman of the State Committee met with citizens in Ganja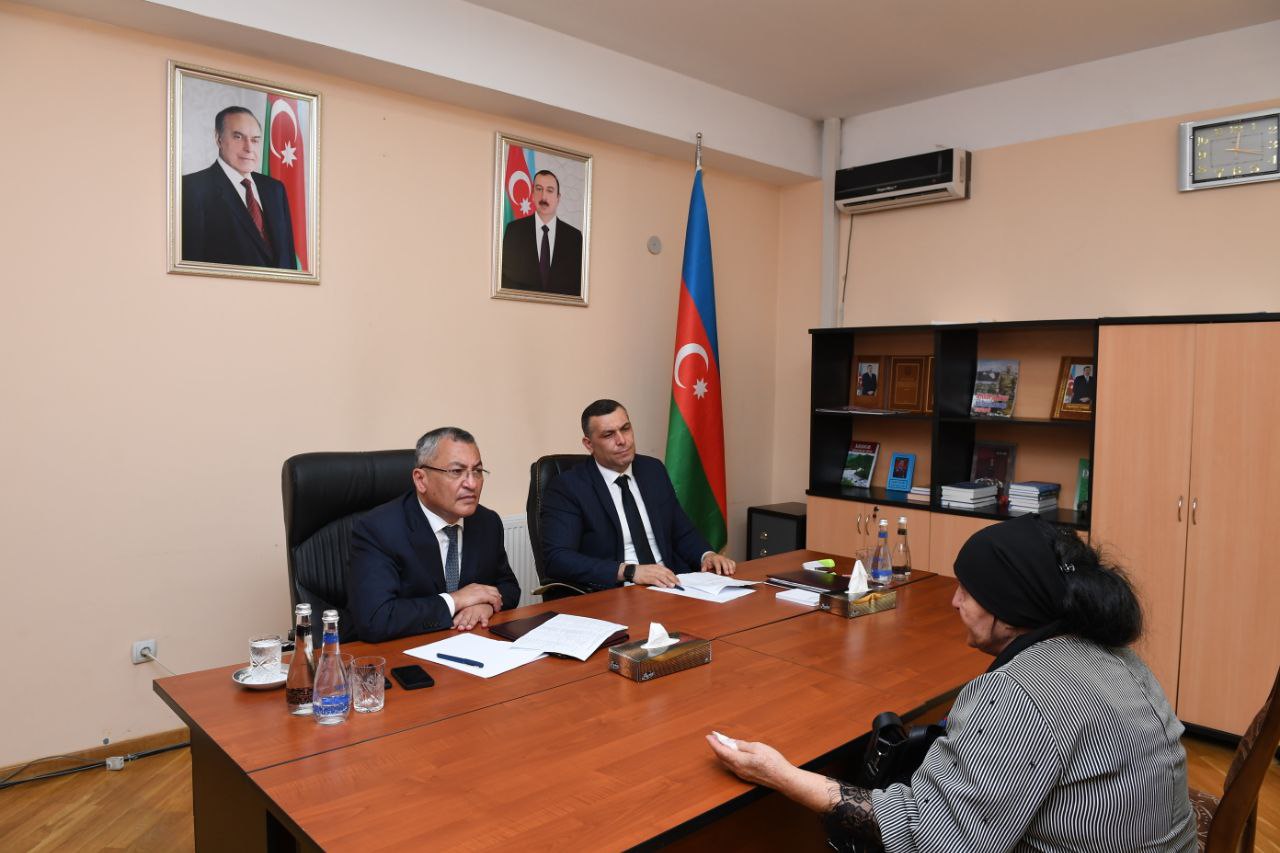 On August 12, Rovshan Rzayev, the Chairman of the State Committee for Refugees and IDPs met with citizens in Ganja city. Meetings are held based on the order of the President of the Republic of Azerbaijan Ilham Aliyev, in line with the schedule of reception of citizens by heads of central executive authorities in cities and districts.  Citizens of Ganja, Samukh and Kalbajar districts participated in meetings, most of them are IDPs temporarily settled in those areas. 
Majority of appeals of citizens were related to such issues as distributing special-purpose residential areas belonging to the state housing fund, repairing temporary residential areas, determining the size of monthly allowance, employment opportunities, and preparation for the "Great Return". It was underlined that President Ilham Aliyev implements necessary measures to ensure social protection of IDPs, and First Vice-President Mrs. Mehriban Aliyeva pays special attention to people of this category.
Citizens were informed about the implementation process of tasks set by the head of state for the restoration of territories liberated from occupation and return of IDPs to their homes. It was also reported that residential areas for IDPs are being built only in territories liberated from occupation, and the work in this direction will be accelerated in the coming years. Priority will be given to those having worst conditions in temporary settlements. They will move to new apartments during the return process, which will be carried out in stages.
It was noted that the first stage of return to Aghaly village, which was reconstructed using the concept of "smart village" in Zangilan district, has already been completed, and 41 internally displaced families moved to the village at this stage. It was reported that the return of population to Aghaly will be continued. Part of issues raised by citizens during the meeting were resolved immediately. The chairman of the State Committee informed that the appeals will be investigated shortly, and relevant measures will be taken.