A lecture was given on the long-term forced displacement and the long-awaited Return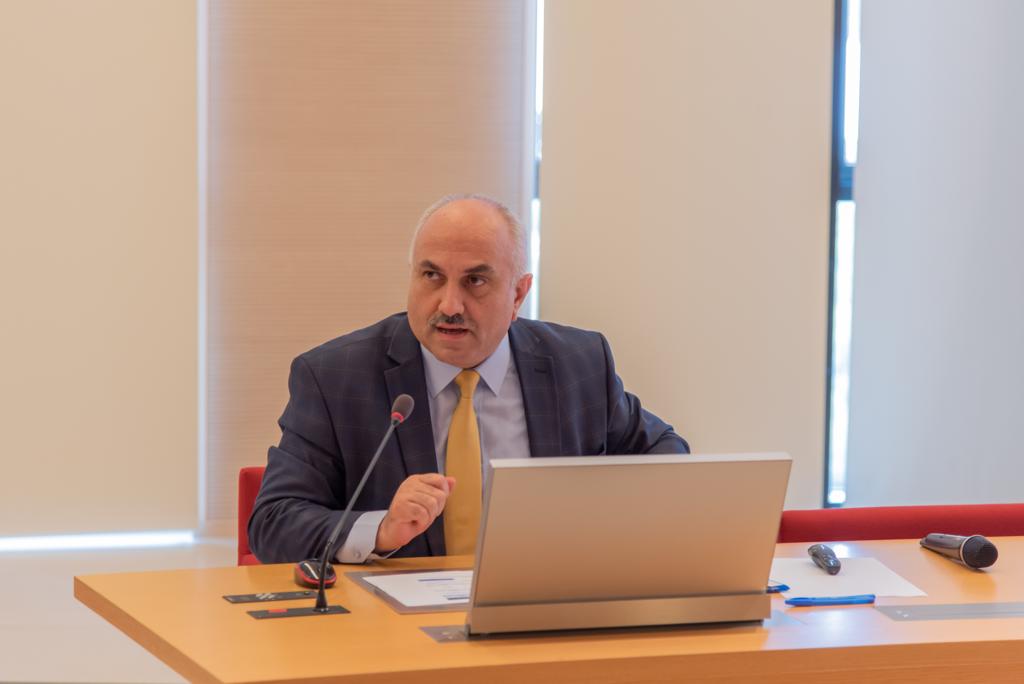 Deputy Chairman of the State Committee for Affairs of Refugees and IDPs Fuad Huseynov gave a lecture to diplomats working at the Ministry of Foreign Affairs and our diplomatic missions abroad, as well as civil servants working in other government agencies.
The Foreign Policy Program was implemented at the initiative of the ADA University's Institute for Development and Diplomacy and the Ministry of Foreign Affairs. Fuad Huseynov spoke at the event on "Long-term forced displacement and long-awaited return".
The Deputy Chairman of the State Committee informed about Armenia's unfounded territorial claims, deportation and occupation policy against Azerbaijan. He said that as a result of the occupation of Azerbaijani territories, thousands of our compatriots had to live as refugees and IDPs in difficult conditions for many years. Extensive information was provided on the state policy implemented in our country under the leadership of the President Ilham Aliyev in the field of work with refugees and IDPs, and it was noted that solving the problems of this category of people is one of the priorities of the President's social policy. First Vice President Mehriban Aliyeva pays special attention to people displaced from their homeland.
The participants of the event were informed about the new realities that emerged after the Victory in the Patriotic War, which began on September 27, 2020. It was noted that the Great Return is reflected in "Azerbaijan 2030: National Priorities for Socio-Economic Development" as one of the main strategic priorities for the economic development of our country. At present, security measures are being taken and infrastructure projects are being implemented in the liberated territories. At the same time, it was noted that Armenia has mined large part of Azerbaijani lands, including non-military ones, for about 30 years of occupation. So far, Armenia has grossly violated fundamental human rights, especially the right to life, by refusing to hand over the maps of mined areas in full.
It was noted that the Azerbaijani state will present a new secular model for post-conflict reconstruction, reintegration and return of former IDPs. The liberated territories will become a paradise.
Restoring the territorial integrity of Azerbaijan and the full implementation of the "Great Return" program is an important task facing our state. Thus the rights of IDPs to return to their homeland in a dignified, voluntary and safe manner, established by international law will be ensured.
At the end, the questions of the participants were answered.