Reception of Citizens in the State Committee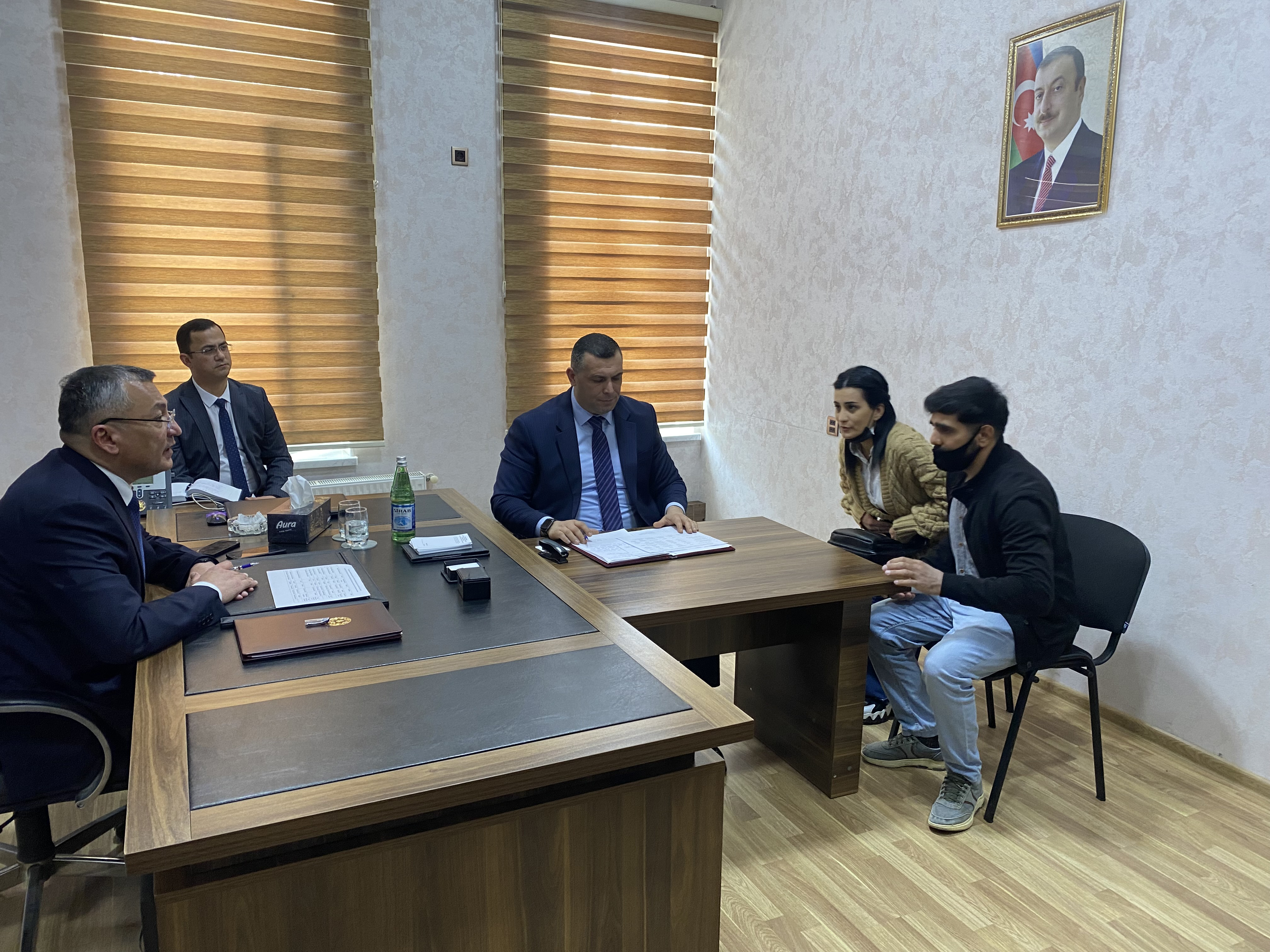 Rovshan Rzayev, the Chairman of the State Committee for Refugees and Internally Displaced Persons held a next reception of citizens on 5th April. 
The Chairman of the commission listened to the objections and appeals of the pre-registered citizens in turn and answered their questions.
The appeals were mainly concerned a single monthly allowance, status, employment and repatriation to liberated areas. It was reported that President Ilham Aliyev pay attention to consolidation of citizens' social protection and moreover, he identified and determined the solution of their problems as one of the priorities of social policy. It was noticed that First Vice President Mehriban Aliyeva gives consequence specially to the solution of education, health and other humanitarian problems of people in this category.
Citizens' objections were listened at the reception and duly recorded. It was notified that the raised issues would be investigated in all conscience and resolved in accordance with the law.
According to the mentoring program of the "Ascension" contest, the winner of this contest, Khamis Seyranov, also attends the citizens' reception. The mentioned program with the winner of the "Ascension" contest in the State Committee has been implemented since October of last year. The chairman of the committee negotiates routinely with Khamis Seyranov, who mentors him, shares his management experience and practice related to the relevant action plan and gives advice on personal development issues. Regarding the next attendance of Khamis Seyranov to reception of citizens at the State Committee, he gained the opportunity to obtain information due to issues that concern Internally Displaced Persons IDPs.