A group of young people successfully completed their volunteering activities
Tədbirlər
21 January, 2020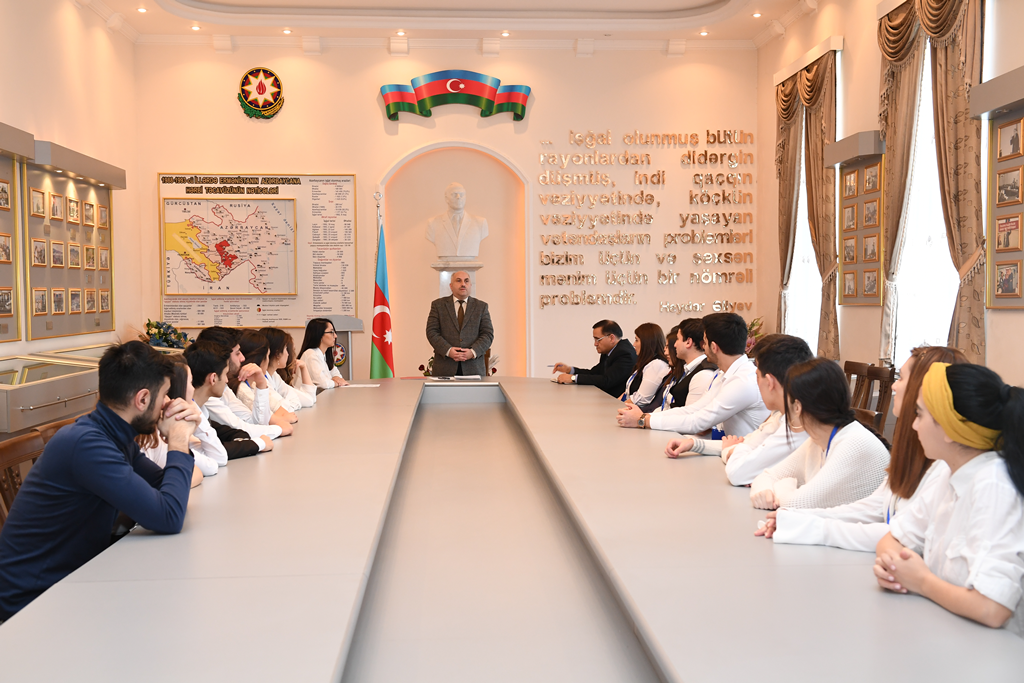 The State Committee for Refugees and IDPs awarded appropriate certificates to a group of young people who completed their two-month volunteering activities.
Deputy Chairman of the State Committee Fuad Huseynov stated that volunteering in our country is derived from our national values, and it is one of the important directions of the state youth policy, founded by the National Leader Heydar Aliyev and successfully being continued by the President Ilham Aliyev. Underlining that 2020 was declared as the "Year of Volunteers" by the Decree of the President of the Republic of Azerbaijan, Deputy Chairman noted that volunteering is not only the most successful form of joint activities of citizens, society and state, which unites people around the single intention, but also is the school of patriotism, and an example of commitment and service to the nation, state, national and moral values.
By volunteering in such sensitive area as work with refugees and IDPs young people both see how the state care is provided to people with special need for social protection and contribute to more effective organization of this process. During the two-month volunteering activity, they performed specific tasks in the structural units of the committee, got closely acquainted with characteristic features of the civil service, improved their knowledge and gained experience on work with refugees and IDPs.
Volunteers working with experienced specialists in various departments of the State Committee within two months, and gaining experience in this field expressed their gratitude for the opportunity.
Later, the volunteers were presented certificates and they took a souvenir photo.