New residential buildings were commissioned for IDPs in Ujar and Goychay
Tədbirlər
29 December, 2019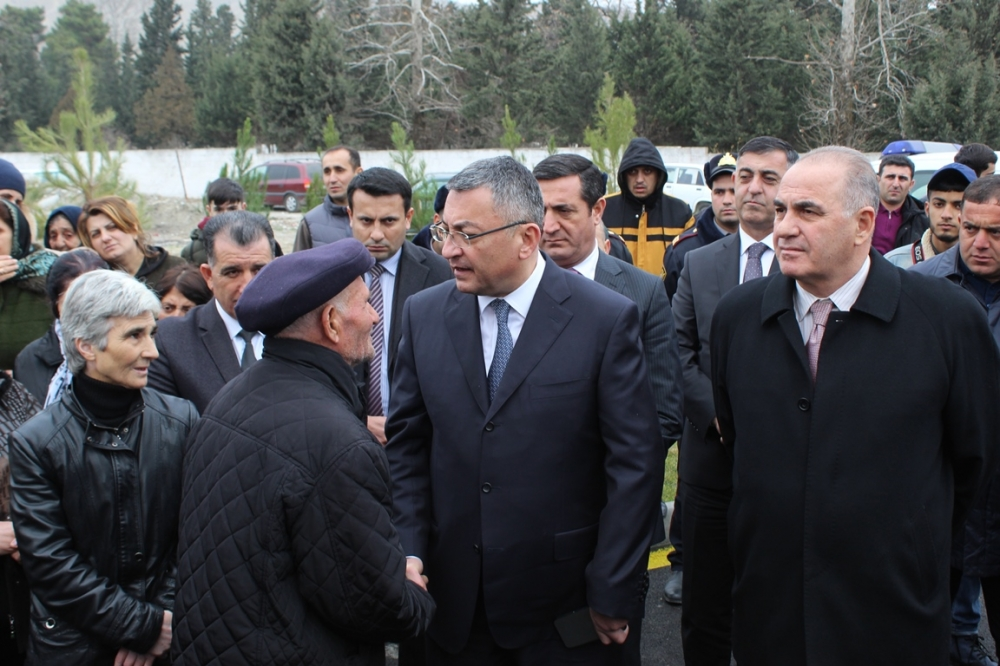 On December 29, six buildings containing 250 apartments were commissioned for IDPs in Ujar, and a building containing 80 apartments in Goychay.
Chairman of the State Committee for Refugees and IDPs Rovshan Rzayev, Head of Ujar Executive Power Mansur Mammadov, Head of Goychay Executive Power Mehdi Salimzada, Director of IDP Social Development Fund Mahir Abbaszada, local public representatives, IDPs attended the events held in this regard.
The measures taken to improve the housing and living conditions of IDPs in our country are consistent. The policy founded by National Leader Heydar Aliyev in this area is successfully continued by the President Ilham Aliyev. Every year, thousands of internally displaced families are relocated to new, comfortable apartments. Thanks to the particular attention of the First Vice President Mrs. Mehriban Aliyeva, a specific road map has been developed and is implemented to address the social problems of the citizens from this category, in particular the issues regarding housing and living conditions.      
The newly commissioned buildings in Ujar and Goychay were built within the measures provided for in the "State Program on improvement of living conditions and increasing employment of refugees and IDPs". 
The settlement commissioned in Ujar is the 109th settlement built for IDPs throughout the country. 4 hectares of land area was allocated for construction of the neighborhood and construction work started in May. The buildings here are five-storey. 25 out of the apartments are single-room, 110 two-room, 100 three-room and 15 four-room.
A 220-seat school, 100-seat kindergarten, an administrative building, club-community center were built in the neighborhood, as well as relevant engineering communication networks were made, and renovation and planting of greenery work was performed. 
Internally displaced families temporarily settled in dormitories and other administrative buildings in Ujar will be relocated to this area.
Renovation and planting of greenery work was performed, asphaltic concrete road-street network, drainage network and pumping station, as well as a sanitary cleaning area were built in the territory. 
IDPs temporarily settled in Ujar and Goychay will welcome the New Year in new apartments. The State Committee for Refugees and IDPs takes all necessary measures for this.